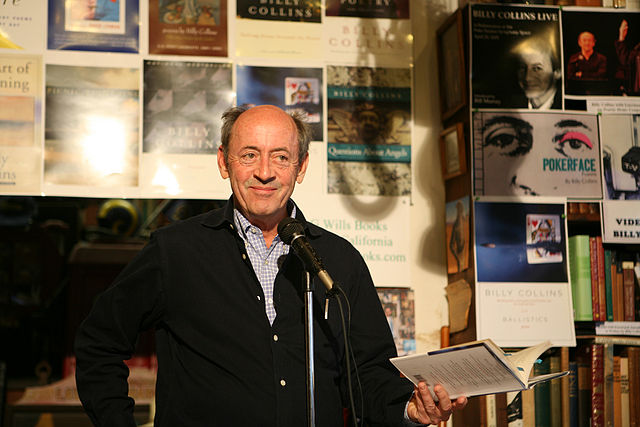 Image by Marcelo Noah, via Wikimedia Commons
"In the nearly three dozen poems [Billy Collins] reads on this disc, the immediate genius of a stand-up comic is joined to the slow intelligence–the layering of life and learning–of an accomplished poet. He's been my companion on the best car rides of the past few weeks, and I'll be listening to him again tonight. Highly recommended."
That's how one reader and fan describes The Best Cigarette, the 1997 album by Billy Collins, which you can stream for free on Spotify. If you need Spotify's free software, you can download it here.
Looking for free, professionally-read audio books from Audible.com? Here's a great, no-strings-attached deal. If you start a 30 day free trial with Audible.com, you can download two free audio books of your choice. Get more details on the offer here.
Follow Open Culture on Facebook, Twitter, Instagram, Google Plus, and Flipboard and share intelligent media with your friends. Or better yet, sign up for our daily email and get a daily dose of Open Culture in your inbox. To make sure that our posts definitely appear in your Facebook newsfeed, just follow these simple steps.
If you'd like to help support Open Culture, please sign up for a 30-day free trial from Audible.com or The Great Courses Plus. You will get free audio books and free courses in return. No strings attached.