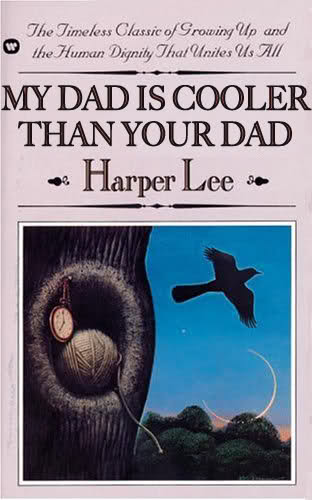 Over at OhNoTheyDidn't, you can find some alternative titles for some of the most famous books ever written — or, in ONDT's own words, titles that are "more accurate and less pretentious" than the originals.
Before clicking over to the (slightly NFSW) whole collection, test your high/low cultural agility by trying to guess a few originals from their updates:
1. My Dad is Cooler Than Your Dad
2. Emotions Are For Poor People
3. Shakespeare Minus the Good Writing
4. Likable Rapists
5. White People Ruin Everything
If you got all five right, nay, if you got any right, we're counting on you for the Clueless sequel.
Sheerly Avni is a San Francisco-based arts and culture writer. Her work has appeared in Salon, LA Weekly, Mother Jones, and many other publications. You can follow her on twitter at @sheerly.