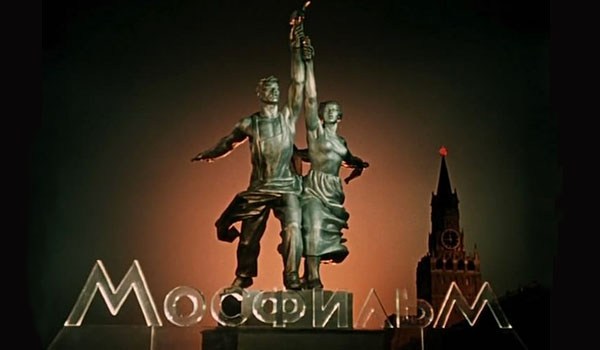 We have pre­vi­ous­ly fea­tured films by the great Russ­ian film­mak­er Andrei Tarkovsky. So we're over­joyed to report that the Moscow film com­pa­ny Mos­film has just made 5o Russ­ian clas­sics avail­able on YouTube in high def­i­n­i­tion. Accord­ing to Yahoo News, Mos­film has pledged to release five more films each week, all in HD with Eng­lish sub­ti­tles, even­tu­al­ly bring­ing the total for the year to 200.
You can look over the whole list of cur­rent­ly avail­able clas­sics at Mos­film's YouTube chan­nel. (Non-Russ­ian speak­ers might want to hit Google Trans­late.) In yet anoth­er con­ces­sion to the deca­dence of West­ern cap­i­tal­ism, each film is pre­ced­ed by a short com­mer­cial. We hope some bal­ance has been restored to the uni­verse by the inclu­sion of com­mu­nist dic­ta­tor Joseph Stal­in's favorite movie, the musi­cal com­e­dy Vol­ga Vol­ga.
Don't miss our big col­lec­tion, 4,000+ Free Movies Online: Great Clas­sics, Indies, Noir, West­erns, Doc­u­men­taries & More.
via Yahoo News
Sheer­ly Avni is a San Fran­cis­co-based arts and cul­ture writer. Her work has appeared in Salon, LA Week­ly, Moth­er Jones, and many oth­er pub­li­ca­tions. You can fol­low her on twit­ter at @sheerly