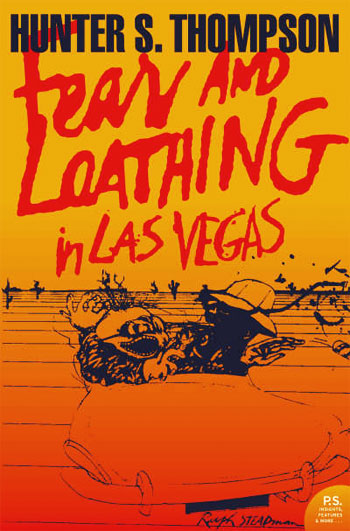 Last week, we asked Open Culture readers to write in with your favorite non-fiction titles of all time, and you didn't disappoint. We had a hard time culling from the more than 100 suggestions, but we did have a few criteria to guide us:
1. Priority went to repeat nominees (Bill Bryson, Hunter S. Thompson, and Richard Dawkins, to name a few).
2. We leaned toward books that are available for free online.
3. When all else failed, we relied on our own preferences — or prejudices.
Thanks again for all of your recommendations, and may we congratulate you on your excellent taste in non-fiction, equalled by only your excellent taste in websites.
The List
Hunter S. Thompson – Fear and Loathing in Las Vegas
Friedrich Nietzsche – The Gay Science
Richard Dawkins – The Selfish Gene
Wendell Berry – The Way of Ignorance
Joseph Mitchell – Up in the Old Hotel
Brian Greene – The Elegant Universe
Norman Lewis – Voices of the Old Sea
Joan Didion – The White Album
Benjamin Franklin – The Autobiography of Benjamin Franklin
Tony Judt – Postwar: A History of Europe Since 1945
Henry David Thoreau – Walden
Marcus Aurelius – Meditations
Bill Bryson – A Walk in the Woods
George Orwell – Homage to Catalonia
Hannah Arendt – Eichmann in Jerusalem
Booker T. Washington – Up From Slavery
Jorge Luis Borges – Other Inquisitions (1937-1952)
Marcus Rediker – Villains of all Nations: Atlantic Pirates in the Golden Age
Mihaly Csikszentmihalyi – Flow: The Psychology of Optimal Experience
Lao Tzu, Stephen Mitchell, trans. Tao Te Ching
Victor Klemperer – I Will Bear Witness: A Diary of the Nazi Years (1933-1941)
Greil Marcus – Lipstick Traces: A Secret History of the Twentieth Century
Philip Gourevitch – We Wish to Inform You That Tomorrow We Will be Killed with Our Families
Winston Churchill – A History of the English Speaking Peoples
Lastly, and only in part because we've been warned that we would be roundly scolded for the omission: The Elements of Style, by William Strunk and E.B. White
Thanks again, and happy reading!
Sheerly Avni is a San Francisco-based arts and culture writer. Her work has appeared in Salon, LA Weekly, Mother Jones, and many other publications. You can follow her on twitter at @sheerly.