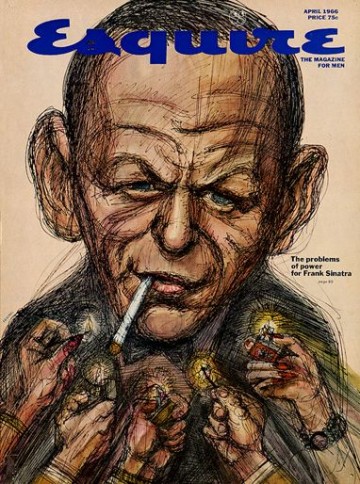 A few days ago, we asked you to send us your favorite non-fiction titles. We'll be posting your many excellent suggestions soon, and, in the meantime, we thought we should offer something in return — more specifically, yet another list of excellent non-fiction compiled by someone other than ourselves.
Kevin Kelly, web-pioneer, co-founder of Wired Magazine, former editor of the Whole Earth Catalog, and one of the best all-around living arguments for ditching college and traveling the world instead, has put together a crowdsourced list of the best magazine articles from the 60s, 70s, 80s, 90s, 00s and 10s, almost all of them available on the web. He's also gathered the top 25 of all time (based on the number of votes received) on one thrilling page.
The list includes pieces like Fear and Loathing in Las Vegas by Hunter S. Thompson, David Foster Wallace's Consider the Lobster, and Gay Talese's legendary 1966 Esquire cover story, Frank Sinatra Has a Cold. It's an invaluable resource, whether you're an aspiring journalist or novelist, a history buff, or just a person who wants to enjoy the evolution of the past 60 years of the English language.
You may already be familiar with the sites Instapaper, Longreads, and Longform. All three can help you find great reading material on the web, organize it, and download it to your Kindle, iPad, or tablet. Enjoy.
Get more classics from our collection of Free eBooks.
Sheerly Avni is a San Francisco-based arts and culture writer. Her work has appeared in Salon, LA Weekly, Mother Jones, and many other publications. You can follow her on twitter at @sheerly.