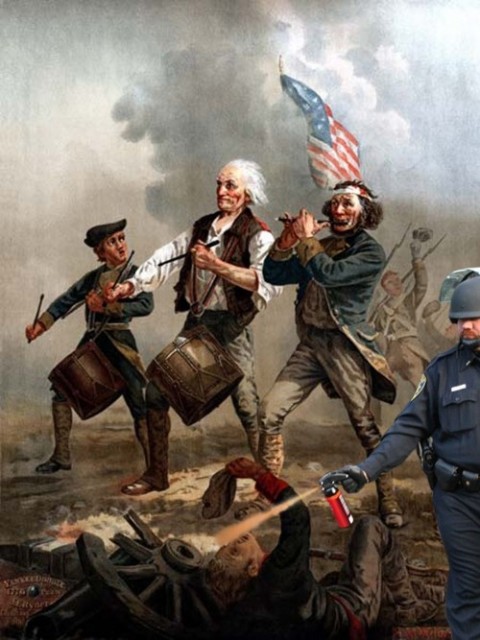 Pepper spray students in the face on Friday, and you wake up the face of evil on Saturday. Then, the brunt of some clever jokes on Monday. Look! There's Lieutenant John Pike popping into the famous painting, The Spirit of '76, and macing a wounded soldier while he's down. That's low.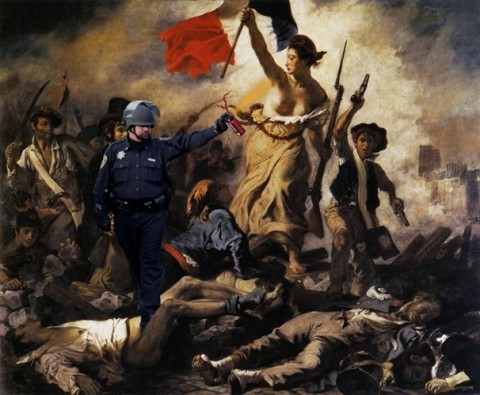 Now the symbol of French freedom, Delacroix's Liberty Leading the People. Is Pike using pepper spray? Or, on closer inspection, is that a shot of deodorant? Quel con ce mec.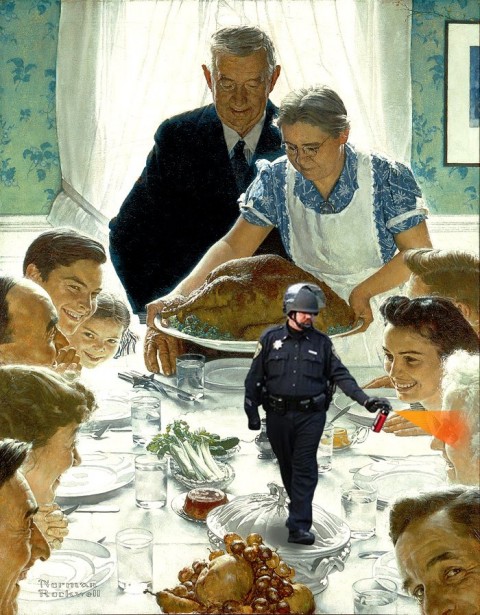 Freedom from Want is part of Norman Rockwell's Four Freedoms series of paintings. And guess who is ruining freedom, Thanksgiving and everything wholesome?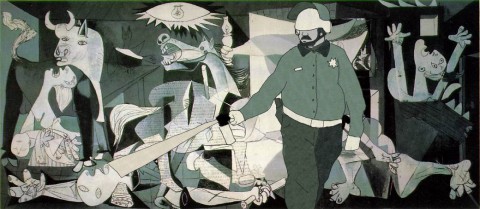 Yes, he eventually desecrates Picasso's anti-war mural, Guernica, too.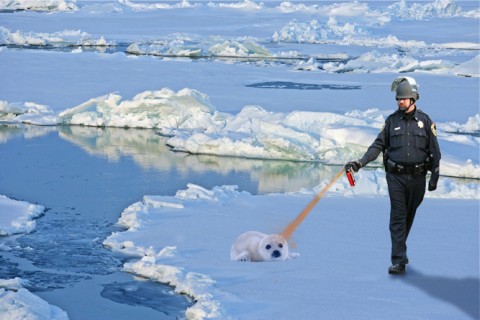 A baby seal? WTF Pike?!!
More art history fun awaits you at the PepperSprayingCop Tumblr site.
H/T Heather and WashPo