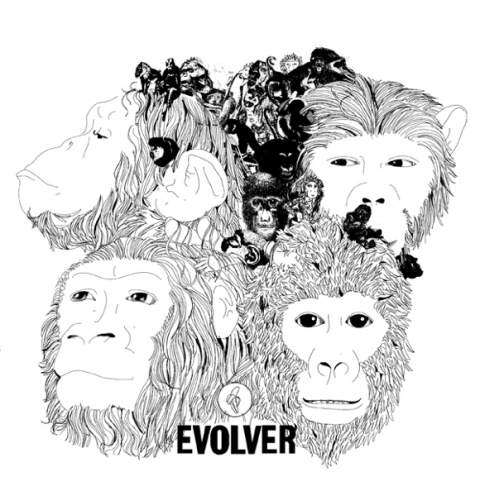 The Evolver T-Shirt, it's the perfect gift for the science believin' Beatles fan.  It's obviously a play on The Beatles' great 1966 album Revolver. And, over at BoingBoing, Mark Frauenfelder asked readers to rethink the titles of various songs on the album — to imagine them in evolutionary terms. Here are some of the creative suggestions:
Taxman = Macaques, Man

And Your Bird Can Sing = And Your Chimp Can Swing

I'm Only Sleeping = I'm Only Simian

Doctor Robert = Doctor Fossey

I Want to Tell You = I Want to Groom You

Tomorrow Never Knows = Too Many Bonobos
Personally, I think "Tomorrow Never Knows" could stay just as it is. Doesn't it already capture the Darwinian spirit in its own way?
Related Content:
Darwin's Personal Library Goes Digital: 330 Books Online
Darwin: A 1993 Film by Peter Greenaway