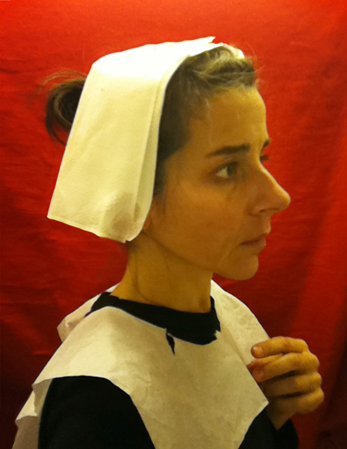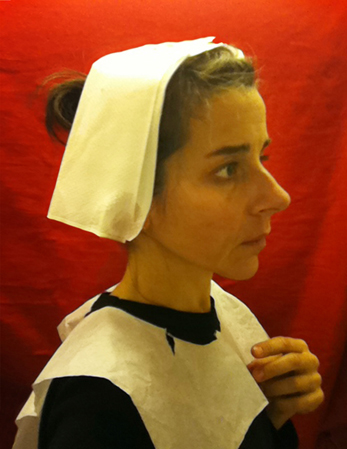 The work of artist
Nina Katchadourian
is highly accessible. So much so that it's likely her fault if the line for the bathroom on your next flight stretches all the way from tail to the cockpit. Such is the power of
Lavatory Self-portraits in the Flemish Style
, the best known segment of her ongoing
Seat Assignmen
t project. How can passengers pass up the opportunity to recreate Katchadourian's widely disseminated images, knowing that the originals were shot in the mirror on an iPhone, using props like disposable seat covers and an inflatable neck pillow?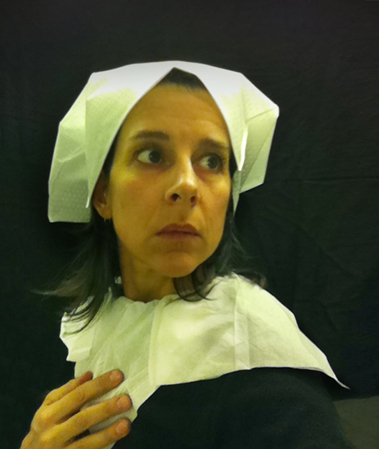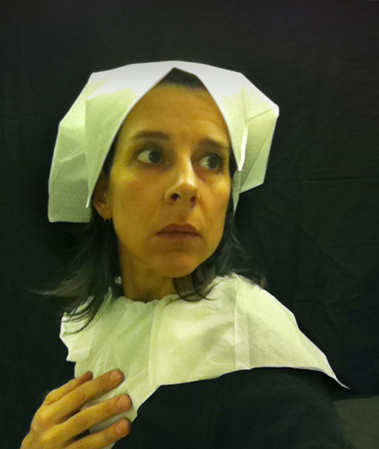 There goes the
Mile High Club.
Shy and/or civic-minded types who don't relish the implications of tying up the johnny at high altitudes should have a go at restaging the other aspects to Katchadourian's inflight work, on display above.
(Hint: book a window seat and exercise restraint when the fight attendant hands you your complimentary bag of mini pretzels.)
Honestly, much of what you'll see, from the unnervingly named Disasters to the genius of Sweater Gorillas, can be accomplished without leaving the ground. Though it may prove more creatively rewarding to delay until the only palatable alternative is an unregulated amount of reality TV screening on the seat back ahead of you.
Ayun Halliday has an inflight Peanut for you. Follow her @AyunHalliday