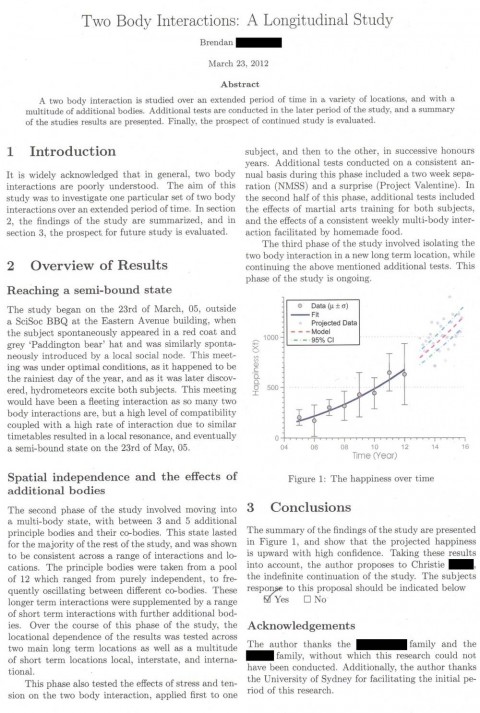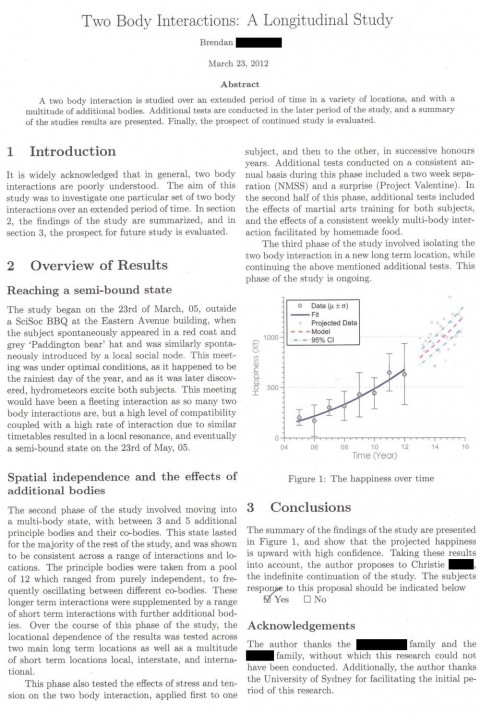 On reddit, a user wrote yesterday, "My boyfriend of 7 years and I are both physicists. Here's how he proposed to me." Yes, the marriage proposal is a physics paper of sorts, called "Two Body Interactions: A Longitudinal Study," that concludes:
The summary of the findings of the study are presented in Figure 1 and that that the project happiness is upward with high confidence. Taking these results into account, the author proposes to Christie the indefinite continuation of the study. The subjects response to their proposal should be indicated below [by checking the "Yes" or "No" box].
Brendan McMonigal and Christie Nelan (pictured here) met at the University of Sydney seven years ago. They will tie the knot this coming May, and we hope you'll wish them the best….
via BoingBoing and @stevesilberman