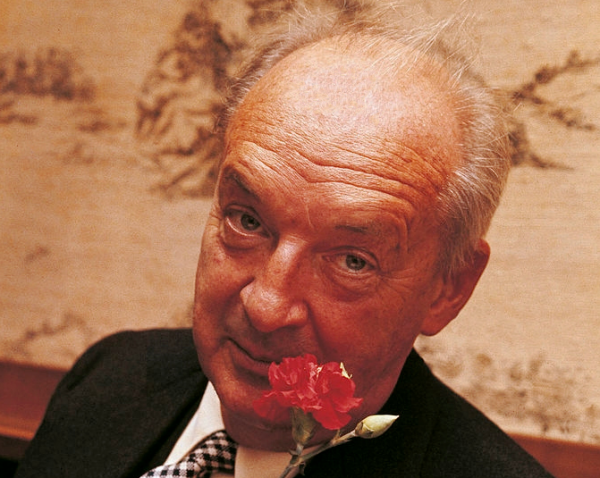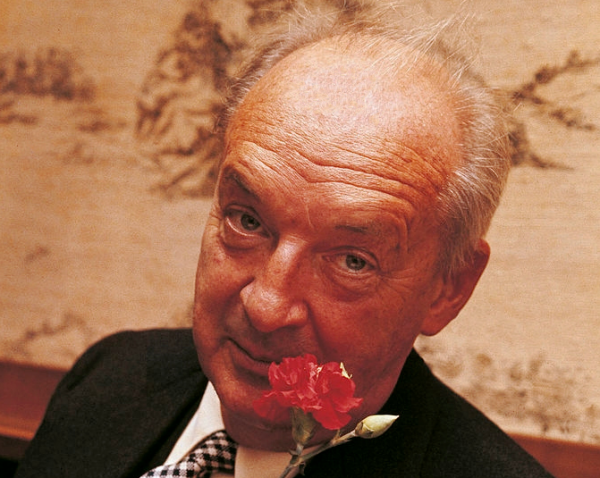 Image by Giuseppe Pino, via Wikimedia Commons
There may be no more a despicable yet ridiculous narrator in twentieth century fiction than the sleazy, condescending Humbert Humbert. And there may be no better name in twentieth century fiction than Dolores Haze, Humbert's 12-year-old stepdaughter and love interest, whom he calls, among other things, his "nymphette," Lolita.
Vladimir Nabokov's tragicomic 1955 novel Lolita still has the power to shock, disgust, and elicit wry laughter from readers, with its satirical take on decadent old Europe and wisecracking young America. True to its mid-century U.S. setting and sensationalistic subject matter, the novel is packed not only with Humbert's obsessively creepy description and layers of literary allusion, but also with plenty of pulpy action, if we are to believe in the events Humbert narrates.
In the novel's penultimate chapter, Humbert tracks down Clare Quilty, another predatory older man who takes advantage of Lolita. Humbert confronts, then kills Quilty (or so it seems). In the final chapter, Humbert  also dies, and we learn that the novel is in fact his memoir, willed only to be published after he and Lolita have died. In the audio clip at the top, hear Vladimir Nabokov himself read from the climactic chapter in which Humbert faces Quilty down, and directly above, see the author read those first unforgettable lines: "Lolita, light of my life, fire of my loins. My sin, my soul. Lo-lee-ta."
Find more recordings of Nabokov reading his work here.
Note: You can download essential works by Vladimir Nabokov as free audiobooks (including Jeremy Irons reading Lolita) if you sign up for a free 30 Trial with Audible. Find more information on that program here.
Related Content:
Vladimir Nabokov on Lolita: Just Another Great Love Story?
Vladimir Nabokov Talks About Life, Literature & Love in a Meticulously Prepared Interview, 1969
Vladimir Nabokov Marvels Over Different "Lolita" Book Covers
Josh Jones is a writer and musician based in Durham, NC. Follow him at @jdmagness