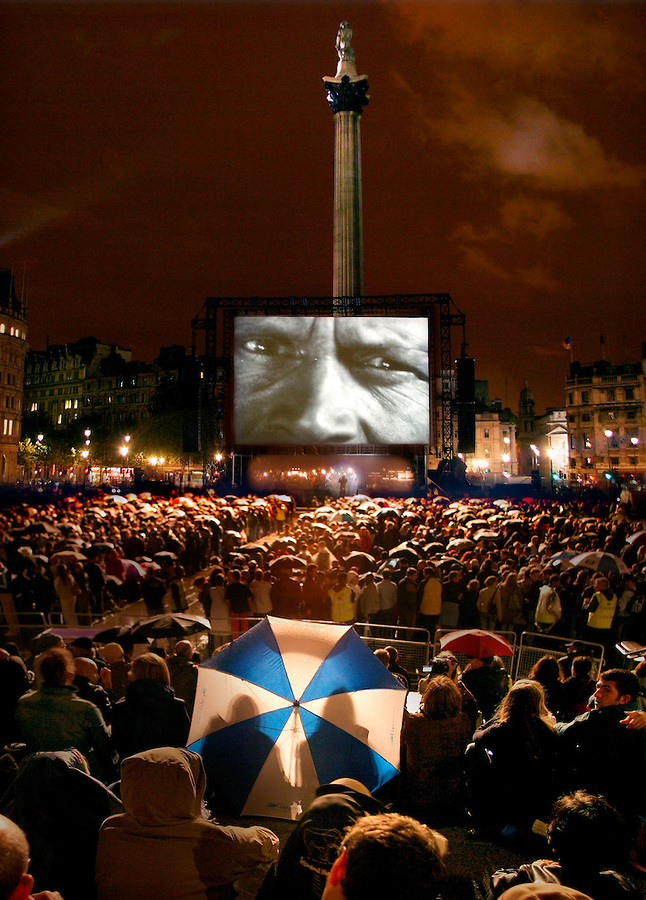 Like many philistines, my familiarity with Sergei Eisenstein's silent masterpiece, Battleship Potemkin—hailed by Cracked magazine as the "longest 70 minutes of communist propaganda every first year film school student will ever be forced to watch" —was largely limited to parodies of and homages to its famous "Odessa Steps" sequence.
The original scene is absolutely horrifying. There's a reason this silent film never gets projected on the back walls of pizza parlors for the entertainment of waiting customers. I can also see why it has spooked various governments. The dramatic trampling of children and shooting of young mothers and old ladies definitely could spur citizens to action. (It's important to note here that the famous scene is not a factual retelling. Eisenstein, the father of montage, combined a number of incidents, setting them in such a memorable location that this massacre easily passes for a matter of historic record.)
This 1920s clip features a score borrowed from Shostakovich. What might be the effect with a soundtrack supplied by the electronic duo Pet Shop Boys? (Can't wait to find out? Click here.)
I'm not kidding. In 2004, London's Institute of Contemporary Arts invited bandmates Neil Tennant and Chris Lowe to compose a new score to be performed with Dresdner Sinfoniker at a screening in Trafalgar Square. To no one's surprise, they went with an electro-prog sound. What would the filmmaker, who died in 1948, have made of that?
In order to make an educated guess, let's turn to critic and film historian Roger Ebert, who attended a more modest screening in Three Oaks, Michigan, featuring a live, original soundtrack by local band Concrete. (Who knew composing music for this near 90-year-old film would turn out to be such a thing?) Ebert approved of Concrete's use of "keyboards, half-heard snatches of speech, cries and choral passages, percussion, martial airs and found sounds… played loud, by musicians who saw themselves as Eisenstein's collaborators, not his meek accompanists."
We may not be able to scare up further documentation of Concrete's work, but you can view the film in its entirety with its Pet Shop Boys score. Their soundtrack is also available for purchase by those who would listen to it on its own merits.
You can find the original Battleship Potemkin here or in our collection of 600 Free Movies Online. And if you're interested in another remix of a silent classic, please see The Pixies' Black Francis Creates a Soundtrack for the Famous German Expressionist Film, The Golem
via Metafilter
Related Content: 
Watch Ten of the Greatest Silent Films of All Time — All Free Online
The Power of Silent Movies, with The Artist Director Michel Hazanavicius
Ayun Halliday's most recent book is Peanut,  a graphic novel about a girl who fakes a peanut allergy. @AyunHalliday