If you've had the fortune of travelling for leisure, you know that there are three types of mementoes that unfailingly elicit pangs of nostalgia. The first are photographs. The second are the running commentaries we write down in journals and blogs, documenting the various impressions, thoughts, and minutiae we experience. The third are passports. When brimming with exit stamps and tattered visas, passports are the mark of a worldly traveller: a grimy, well-worn sign to fellow hostel guests that you're wanted company when the time comes to compare stories.
Today, we bring you several passport scans from a number of the 20th century's best-known cultural figures. Above, you can see a travel document belonging to Virginia Woolf, who received a 1923 stamp from the Foreign Office. Below we have John Lennon's entry card into the U.S., which the Beatle received after a battle for permanent residency that lasted for several years.
Then Marilyn Monroe's Department of Defense-issued ID card, under the name of Norma Jean DiMaggio. Further down are the passport photos of writers James Joyce and F. Scott Fitzgerald, accompanied by their respective families, who were travelling under the same documents. Lastly, we present to you the most impressively decorated passport pages of all, belonging to Ella Fitzgerald:
John Lennon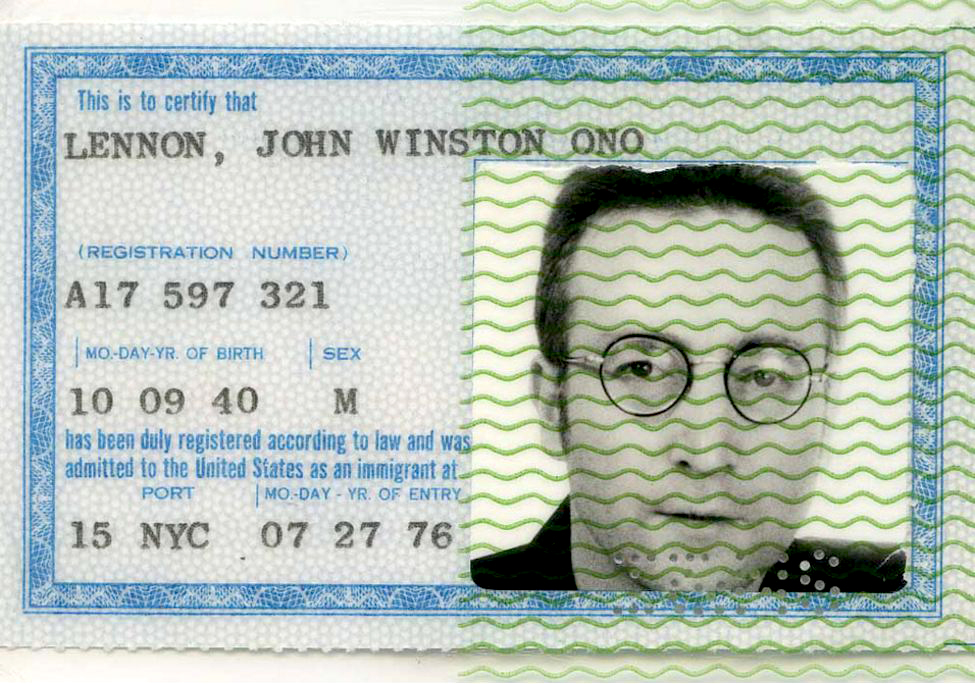 Marilyn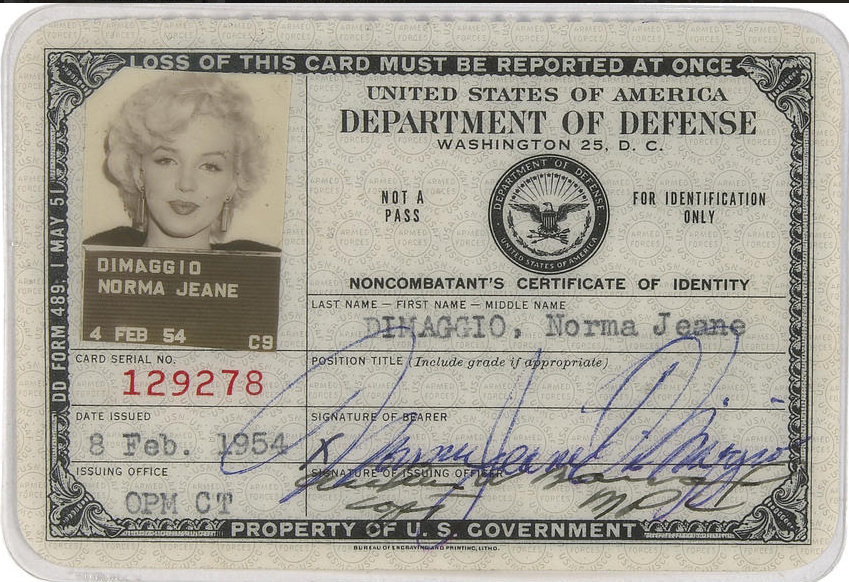 James Joyce and Family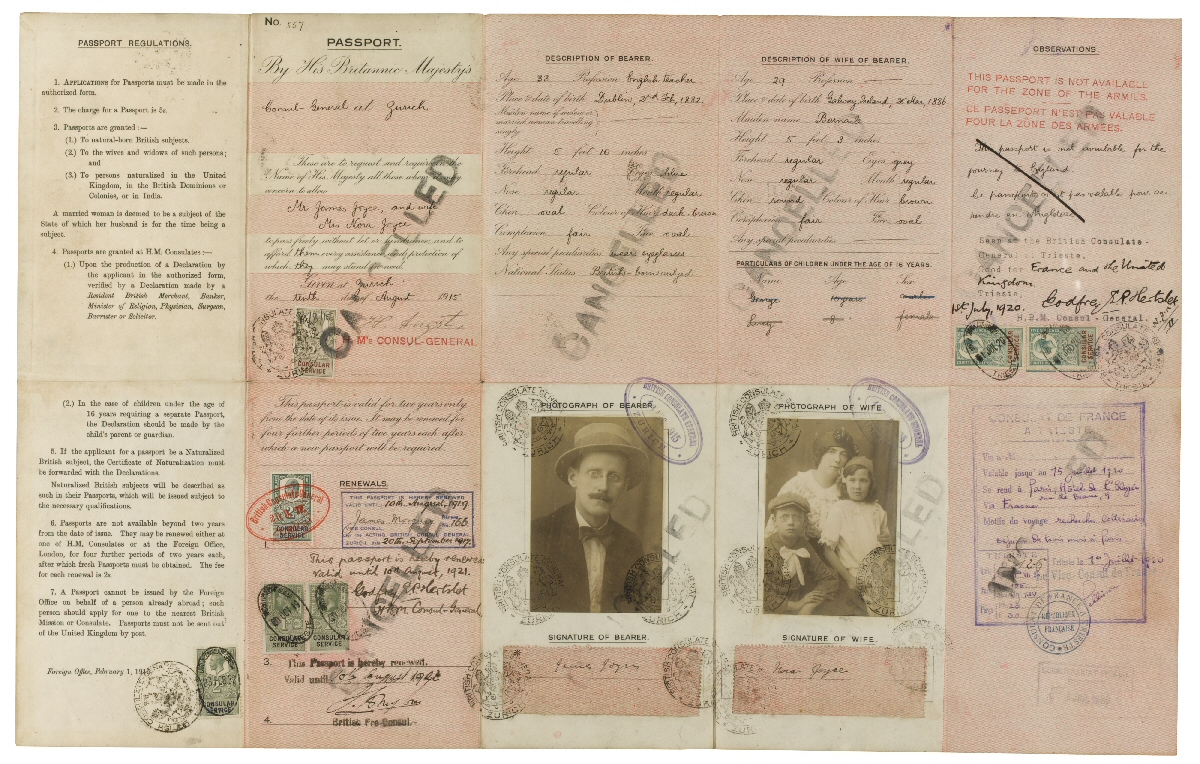 The Fitzgeralds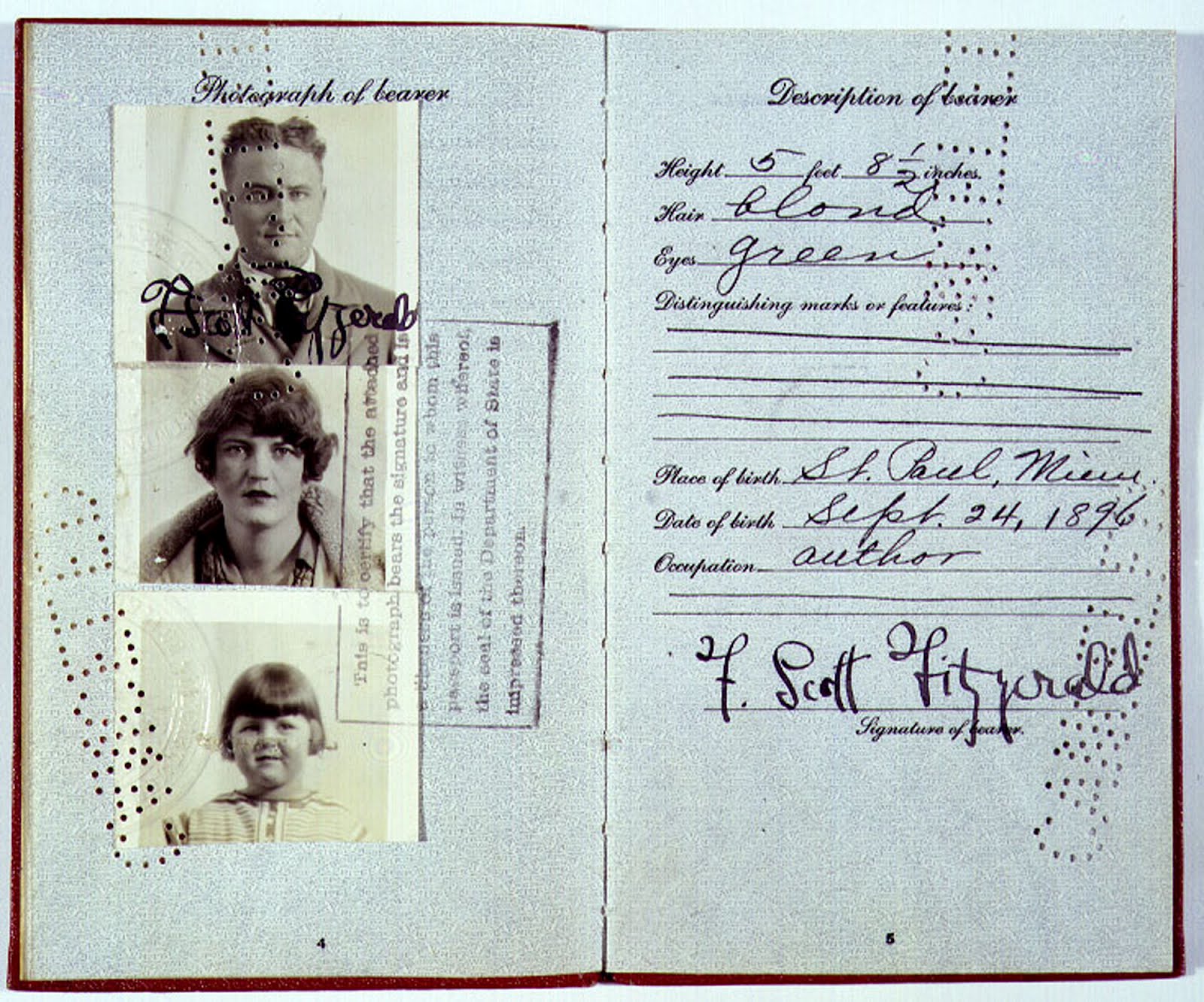 Ella Fitzgerald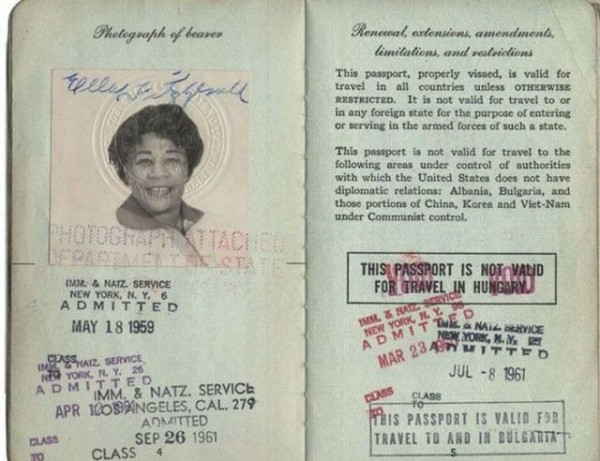 For more iconic passport photos, head to Vintage.es or The Untravelled Paths blog.
Ilia Blinderman is a Montreal-based culture and science writer. Follow him at @iliablinderman.
Related Content:
Rare Footage of Scott and Zelda Fitzgerald From the 1920s

Ella Fitzgerald Sings 'Summertime' by George Gershwin, Berlin 1968
James Joyce Plays the Guitar, 1915
Six Postcards From Famous Writers: Hemingway, Kafka, Kerouac & More