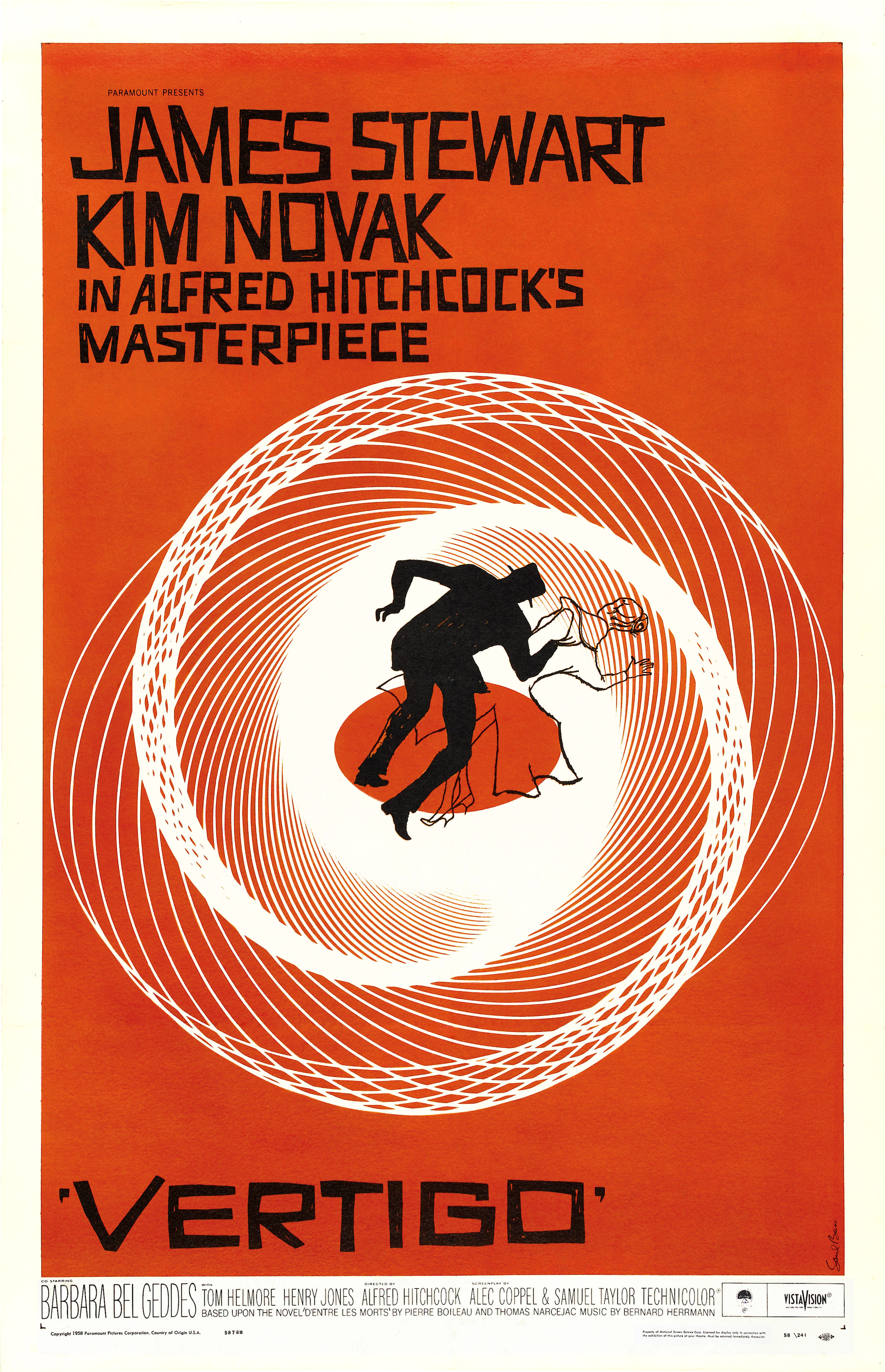 Alfred Hitchcock's Vertigo might have been a critical disappointment when it came out in 1958, but it definitely had one of the most eye-catching poster designs in cinema history.
The poster was designed by Saul Bass who also did the movie's groundbreaking title sequence. It features hand-drawn male and female figures that are standing before a massive white spiral against a striking orange background. It might be one of the few movie posters out there that you can identify from 100 yards away.
Vertigo played around the world and, as you can see below, the movie's poster changed greatly to appeal to a local audience. The differences are fascinating.
English-speaking countries tended to keep Bass's spiral while foreign-language markets largely did not. The Japanese poster plays up the romantic elements of Vertigo while the Italian poster focuses on the psychological weirdness of the movie. And the Polish poster – which ditches all references to Saul Bass's design and, really, anything from the film itself – is pretty damned awesome.
Of course, in the years since Vertigo's release, its reputation has only grown. And in a 2012, Sight and Sound magazine put Vertigo at the top of their list for Greatest Films of All Time, unseating Citizen Kane. Maybe the poster had something to do with that.
Bonus Poster from Belgium
Related Content:
Who Directed the Psycho Shower Scene?: Hitchcock's Film & Saul Bass' Storyboards Side by Side
Alfred Hitchcock's Rules for Watching Psycho (1960)
Hitchcock (Anthony Hopkins) Pitches Janet Leigh (Scarlett Johansson) on the Famous Shower Scene
A Brief Visual Introduction to Saul Bass' Celebrated Title Designs
21 Free Hitchcock Movies Online
Jonathan Crow is a Los Angeles-based writer and filmmaker whose work has appeared in Yahoo!, The Hollywood Reporter, and other publications. You can follow him at @jonccrow.