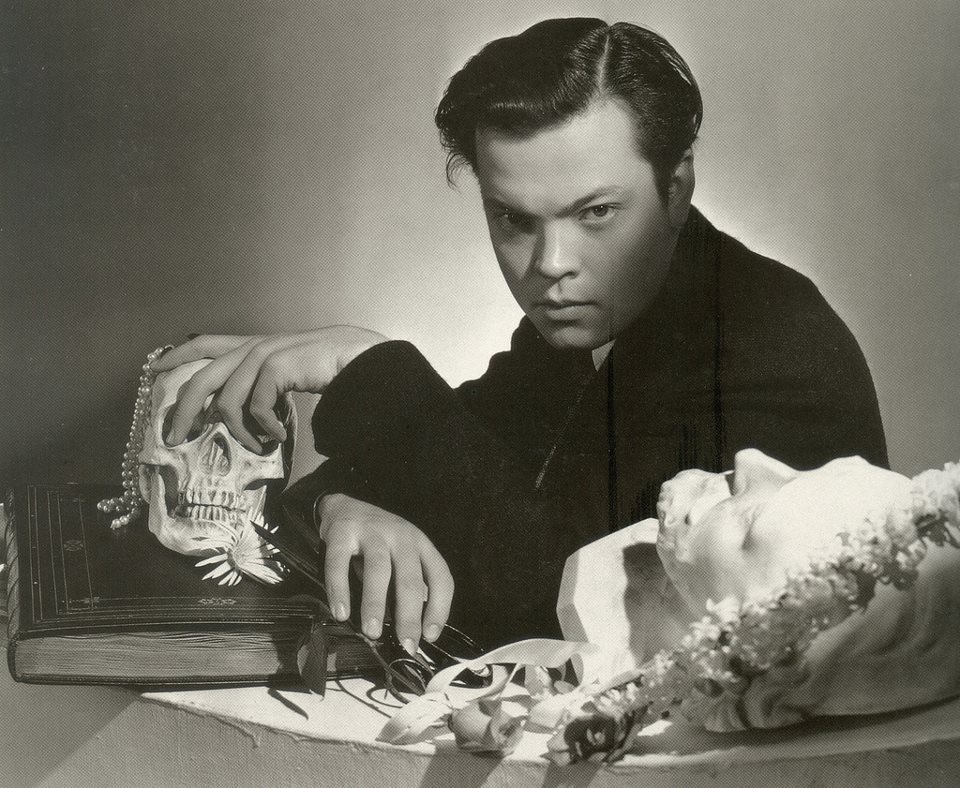 Before he directed Citizen Kane, Orson Welles was already famous. He was an enfant terrible of that new medium radio — one of his plays, an adaptation of War of the Worlds by H.G. Wells, famously terrified the nation in 1938. He was also known as a wunderkind of the stage.
During the late 1930s, Welles and his producing partner John Houseman (yes, that John Houseman) were the toast of Broadway, thanks to a string of audacious classical revivals. The most famous of these productions was a 1937 adaptation of William Shakespeare's Julius Caesar, which gave the play an unexpected relevance. Welles dressed the cast in modern attire; soldiers were outfitted to look like Nazi black shirts. And the show was lit in a manner meant to recall a Nuremberg rally. Presented at a time when Hitler's power was growing, the production jolted American audiences and made Welles famous. Time Magazine even put him on its cover.
Being a trailblazer in both radio and the stage, Welles adapted many of his stage productions for the wireless.  The Internet Archive has posted many of these recordings online, which you can listen to for free. The selection includes performances of Hamlet, Romeo and Juliet, Richard III, Macbeth and, of course, Julius Caesar, among others. In most cases, these recordings — along with a few set photos — are the only documents left of Welles's groundbreaking productions.
But if you want to get a sense of what Welles's Julius Caesar actually looked like, you can check out Richard Linklater's little-seen, critically-praised comedy Me and Orson Welles (2008). The movie stars Zac Efron as a young actor who lands a small part in the production only to find himself competing with the great director for the affections of a girl. The movie might be a trifle but experts have marveled at how close the film is to Welles's vision. Check out the trailer below.
Related Content:
Listen to Eight Interviews of Orson Welles by Filmmaker Peter Bogdanovich (1969-1972)
Watch Orson Welles' The Stranger Free Online, Where 1940s Film Noir Meets Real Horrors of WWII
The Hearts of Age: Orson Welles' Surrealist First Film (1934)
Orson Welles Explains Why Ignorance Was His Major "Gift" to Citizen Kane
Jonathan Crow is a Los Angeles-based writer and filmmaker whose work has appeared in Yahoo!, The Hollywood Reporter, and other publications. You can follow him at @jonccrow.