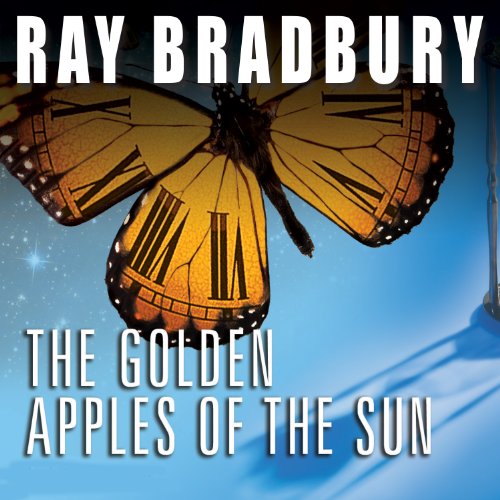 In 1953, Ray Bradbury published The Golden Apples of the Sun, an anthology of 22 short stories. The title (if it sounds familiar) takes inspiration from the final stanza of W. B. Yeats' 1899 poem "The Song of Wandering Aengus":
Though I am old with wandering
Through hollow lands and hilly lands,
I will find out where she has gone
And kiss her lips and take her hands;
And walk among long dappled grass,
And pluck till time and times are done
The silver apples of the moon,
The golden apples of the sun.
Some year later, in 1991, the BBC dramatized eight stories from Bradbury's collection. Adapted by Lawrence Gilbert, the stories were performed by a full cast and aired on the radio. The audio, running almost two hours, can be streamed below thanks to Archive.org. It's otherwise housed in our collection of 550 Free Audio Books. Enjoy.
Below we have some other radio dramatizations of sci-fi/dystopian classics.
Related Content:
Aldous Huxley Reads Dramatized Version of Brave New World
Free: Isaac Asimov's Epic Foundation Trilogy Dramatized in Classic Audio
Revisit Orson Welles' Iconic 'War of the Worlds' Broadcast