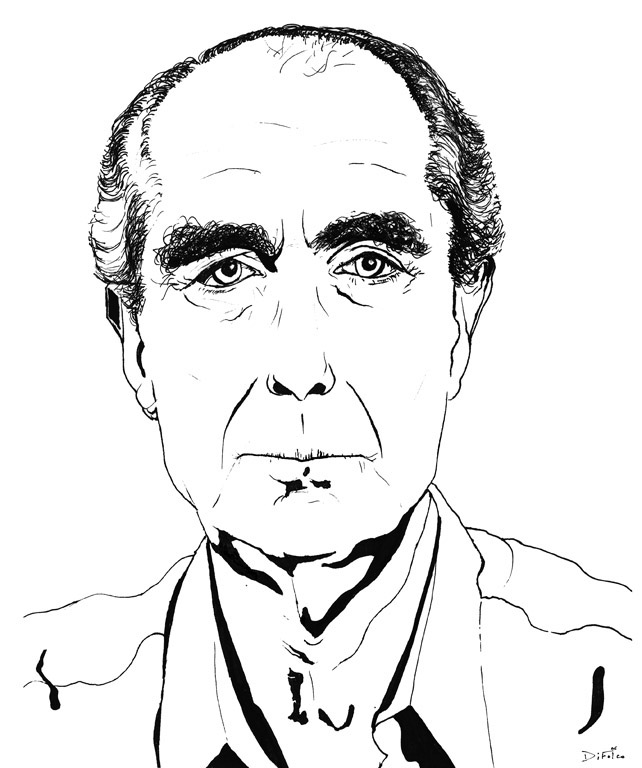 Image by Thierry Ehrmann, via Flickr Commons
Writing in The New York Times this weekend, author Lisa Scottoline remembers her days at the University of Pennsylvania, back during the 1970s, when she took seminars with then-visiting professor, Philip Roth. One course the famous novelist taught was called ""The Literature of Desire," which prompted students to think, "Who wouldn't want to read dirty books with Philip Roth?"  It turns out the class didn't get very sexy. But students did learn quite a bit. Scottoline writes:
Looking back, I've come to understand that he was the best professor I ever had, not only because of his genius, but also because of his distance. We were a group of girls eager to please, to guess at what he wanted us to say, and to say that for him. We all wanted to hear about him, or have him tell us how to write, but that was something he steadfastly denied us. By withholding his own personality, thoughts and opinions, he forced us back on our own personalities, thoughts and opinions. He made us discover what we wanted to write about, and to write about it the way we wanted to.
You can read the rest of her account here.
Related Content:
Free Online Literature Courses from Great Universities
Watch Philip Roth, Now 80, Read from His Irreverent Classic, Portnoy's Complaint
Philip Roth Predicts the Death of the Novel; Paul Auster Counters
Philip Roth Reads "In Memory of a Friend, Teacher & Mentor" (A Free Download Benefiting a Public Library)