Any seri­ous read­er of Haru­ki Muraka­mi — and even most of the casu­al ones — will have picked up on the fact that, apart from the work that has made him quite pos­si­bly the world's most beloved liv­ing nov­el­ist, the man has two pas­sions: run­ning and jazz. In his mem­oir What I Talk About When I Talk About Run­ning, he tells the sto­ry of how he became a run­ner, which he sees as inex­tri­ca­bly bound up with how he became a writer. Both per­son­al trans­for­ma­tions occurred in his ear­ly thir­ties, after he sold Peter Cat, the Tokyo jazz bar he spent most of the 1970s oper­at­ing. Yet he hard­ly put the music behind him, con­tin­u­ing to main­tain a siz­able per­son­al record library, weave jazz ref­er­ences into his fic­tion, and even to write the essay col­lec­tions Por­trait in Jazz and Por­trait in Jazz 2.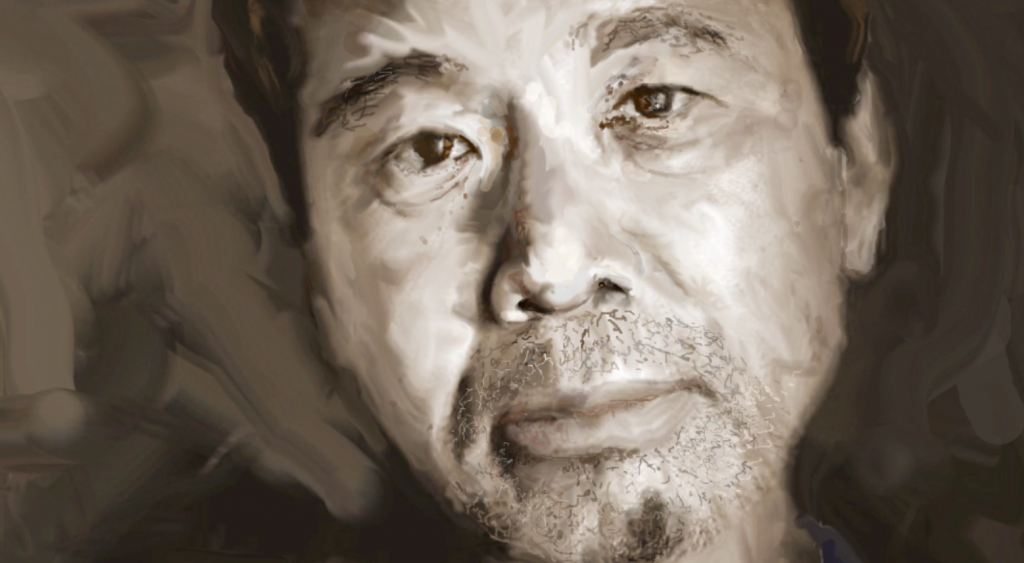 Image comes from Ilana Simons' ani­mat­ed intro­duc­tion to Muraka­mi
"I had my first encounter with jazz in 1964 when I was 15," Muraka­mi writes in the New York Times. "Art Blakey and the Jazz Mes­sen­gers per­formed in Kobe in Jan­u­ary that year, and I got a tick­et for a birth­day present. This was the first time I real­ly lis­tened to jazz, and it bowled me over. I was thun­der­struck." Though unskilled in music him­self, he often felt that, in his head, "some­thing like my own music was swirling around in a rich, strong surge. I won­dered if it might be pos­si­ble for me to trans­fer that music into writ­ing. That was how my style got start­ed."

He found writ­ing and jazz sim­i­lar endeav­ors, in that both need "a good, nat­ur­al, steady rhythm," a melody, "which, in lit­er­a­ture, means the appro­pri­ate arrange­ment of the words to match the rhythm," har­mo­ny, "the inter­nal men­tal sounds that sup­port the words," and free impro­vi­sa­tion, where­in, "through some spe­cial chan­nel, the sto­ry comes welling out freely from inside. All I have to do is get into the flow."
With Peter Cat long gone, fans have nowhere to go to get into the flow of Murakami's per­son­al jazz selec­tions. Still, at the top of the post, you can lis­ten to a playlist assem­bled by YouTube user Ron­ny Po of songs men­tioned in Por­trait in Jazz, fea­tur­ing Chet Bak­er, Char­lie Park­er, Stan Getz, Bill Evans, and Miles Davis. (You can find anoth­er extend­ed playlist of 56 songs here.) Should you make the trip out to Tokyo, you can also pay a vis­it to Cafe Roku­ji­gen, pro­filed in the short video just above, where Muraka­mi read­ers con­gre­gate to read their favorite author's books while lis­ten­ing to the music that, in his words, taught him every­thing he need­ed to know to write them. And else­where on the very same sub­way line, you can also vis­it the old site of Peter Cat: just fol­low in the foot­steps tak­en by A Geek in Japan author Héc­tor Gar­cía, who set out to find it after read­ing Murakami's rem­i­nis­cences in What I Talk About When I Talk About Run­ning. And what plays in the great emi­nence-out­sider of Japan­ese let­ters' ear­buds while he runs? "I love lis­ten­ing to the Lovin' Spoon­ful," he writes. Hey, you can't spin to Thelo­nious Monk all the time.
Relat­ed Con­tent:
Muraka­mi, Japan's Jazz and Base­ball-Lov­ing Post­mod­ern Nov­el­ist
A 56-Song Playlist of Music in Haru­ki Murakami's Nov­els: Ray Charles, Glenn Gould, the Beach Boys & More
In Search of Haru­ki Muraka­mi, Japan's Great Post­mod­ernist Nov­el­ist
Haru­ki Muraka­mi Trans­lates The Great Gats­by, the Nov­el That Influ­enced Him Most
1959: The Year that Changed Jazz
Col­in Mar­shall hosts and pro­duces Note­book on Cities and Cul­ture and writes essays on cities, lan­guage, Asia, and men's style. He's at work on a book about Los Ange­les, A Los Ange­les Primer. Fol­low him on Twit­ter at @colinmarshall or on Face­book.