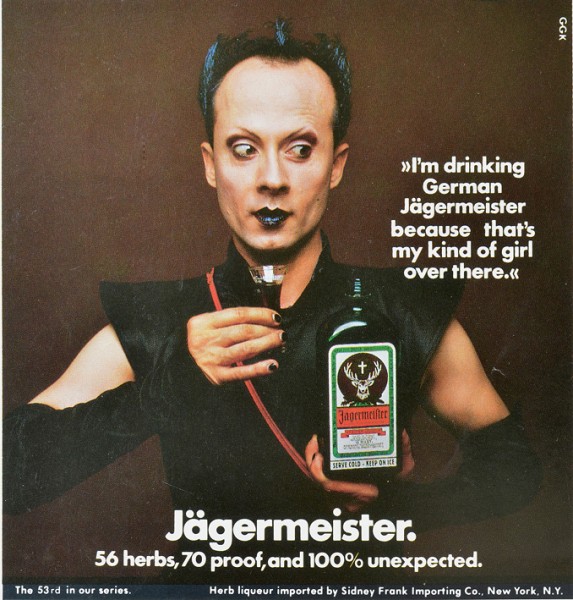 If the gender-defying German performer Klaus Nomi (above) was an acquired taste, so is Jägermeister, the hangover-defying (some say inducing) German 70-proof herbal liqueur.
Synergies aside, it's still surprising that any company big enough to have shareholders would elect to have as bizarre a scenemaker as Nomi to endorse their product.
Apparently they knew their audience. The ad was part of a series that ran in New York magazine in the late 1970s and early 1980s. (Nomi died of AIDS in 1983. You can see his last performance here.)
The other spokespeople are unknown to me, but I wouldn't be surprised if they all knew each other.
And pledging their allegiance to the bitter beverage may well have covered a couple months rent on an East Village walk up.
As one Tumblr wag commented: "Klaus Nomi drinking Jägermeister is like Laurie Anderson drinking Bud Light."
If you can identify any of Nomi's fellow Jägermeister fans, please let us know in the comments. Not every wonderful creature gets the documentary he or she deserves, but Andrew Horn's 2004 The Nomi Song can hip you to the creature who came from outer space to save the human race. Watch it for free here.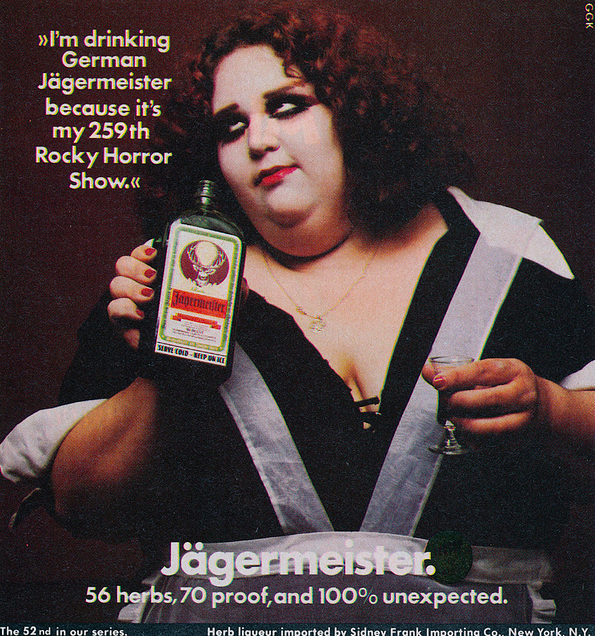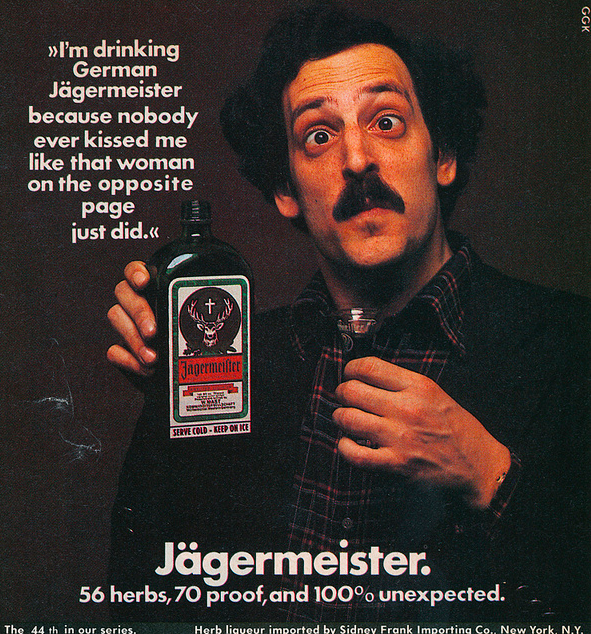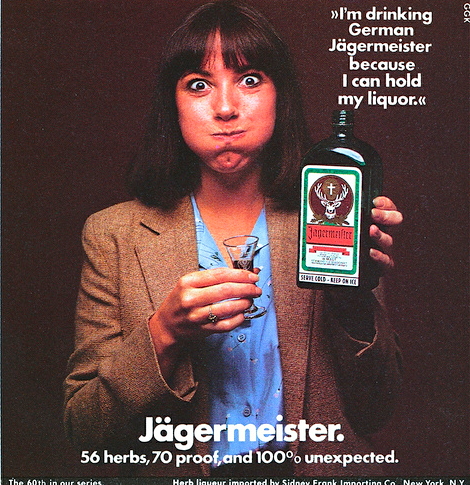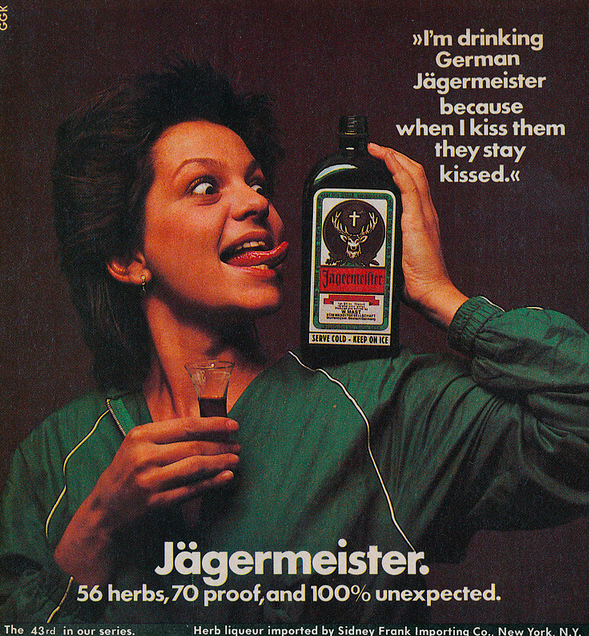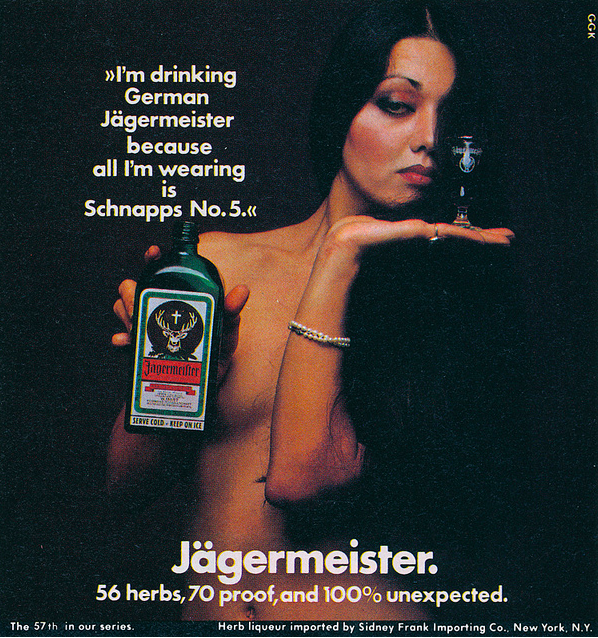 via Dangerous Minds
Related Content:
Klaus Nomi: The Brilliant Performance of a Dying Man
Salvador Dalí Goes Commercial: Three Strange Television Ads
Andy Warhol and Salvador Dalí in Classic 1968 Braniff Commercials: 'When You Got It, Flaunt It!'
Beat Writer William S. Burroughs Spreads Counterculture Cool on Nike Sneakers, 1994
David Lynch's Surreal Commercials
Ayun Halliday is an author, and the Chief Primatologist of the award-winning East Village Inky zine. Follow her @AyunHalliday