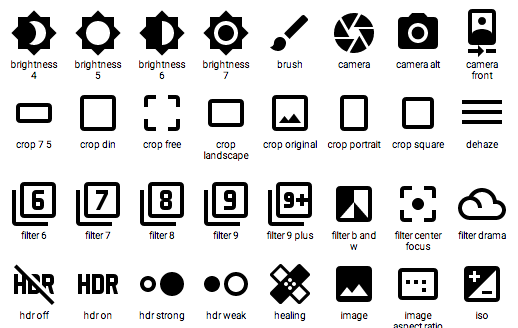 If you're a designer or developer, Kottke.org thought you'd might like to know: "As part of their Material Design visual language, Google has open-sourced a package of 750 icons. More info here."
Over at Github, you can view a live preview of the icons or download the icon pack now.
Our friends at BoingBoing add, "They're licensed CC-BY-SA and designed for use in mobile apps and other interactive stuff." Use them well.