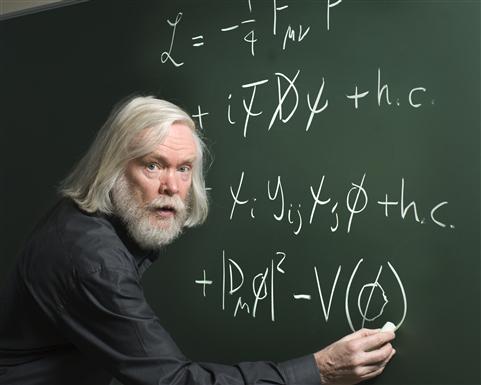 This month, The Institute of Art and Ideas (IAI), an organization committed to fostering "a progressive and vibrant intellectual culture in the UK," launched IAI Academy — a new online educational platform that features courses in philosophy, science and politics. The initial lineup includes 12 courses covering everything from theoretical physics, the meaning of life, the future of feminism, the often vexed relationship between science and religion, and more.
IAI Academy offers its courses for free. But, like other course providers, they charge a nominal fee (right now about $25) if you would like a Verified Certificate when you've successfully completed a course. Here's the initial lineup:
A Brief Guide to Everything – Web Video – John Ellis, King's College London, CBE 
The Meaning of Life – Web Video – Steve Fuller, University of Warwick
New Adventures in Spacetime – Web Video – Eleanor Knox, King's College London
Minds, Morality and Agency – Web Video – Mark Rowlands, University of Miami
Nine Myths About Schizophrenia – Web Video – Richard Bentall, University of Liverpool
The History of Fear – Web Video – Frank Furedi, University of Kent
Physics: What We Still Don't Know – Web Video – David Tong, Cambridge
Science vs. Religion – Web Video – Mark Vernon, Journalist/Philosopher
Sexuality and Power – Web Video – Veronique Mottier, University of Lausanne
The Infinite Quest – Web Video – Peter Cameron, Queen Mary University of London.
End of Equality – Web Video – Beatrix Campbell – Writer/Activist
Rethinking Feminism – Web Video – Finn Mackay – Feminist Activist & Researcher
For more evergreen courses that you can download and enjoy whenever you want, don't miss our collection, 1,700 Free Online Courses from Top Universities.
For MOOCs being provided in real-time, see our list of MOOCs from Great Universities.
Related Content:
Take First-Class Philosophy Courses Anywhere with Free Oxford Podcasts
Download 100 Free Philosophy Courses and Start Living the Examined Life