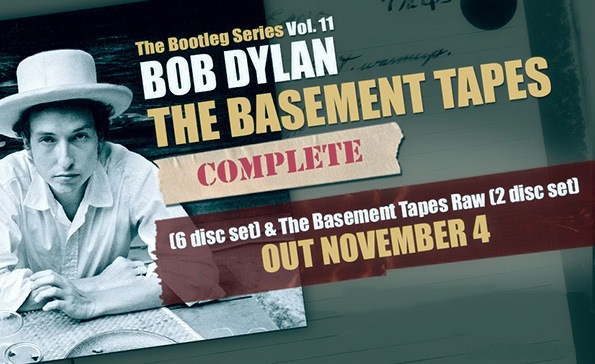 As his loyal fans already know, Bob Dylan will release next week a six-CD collection called The Basement Tapes Complete: The Bootleg Series, Vol. 11, which features 139 songs recorded during the late 1960s, when, Dylan, recovering from a motorcycle accident, holed himself up in a basement in Saugerties, NY and began playing music casually with The Band. The story behind the making of The Basement Tapes gets nicely told by Sasha Frere-Jones in the latest edition of The New Yorker, and over at NPR you can now stream a selection of songs from the upcoming Basement Tapes release. Just thought you might want to know….
Related Content:
Bob Dylan Reads From T.S. Eliot's Great Modernist Poem The Waste Land
Bob Dylan and The Grateful Dead Rehearse Together in Summer 1987. Listen to 74 Tracks.
The 1969 Bob Dylan-Johnny Cash Sessions: 12 Rare Recordings