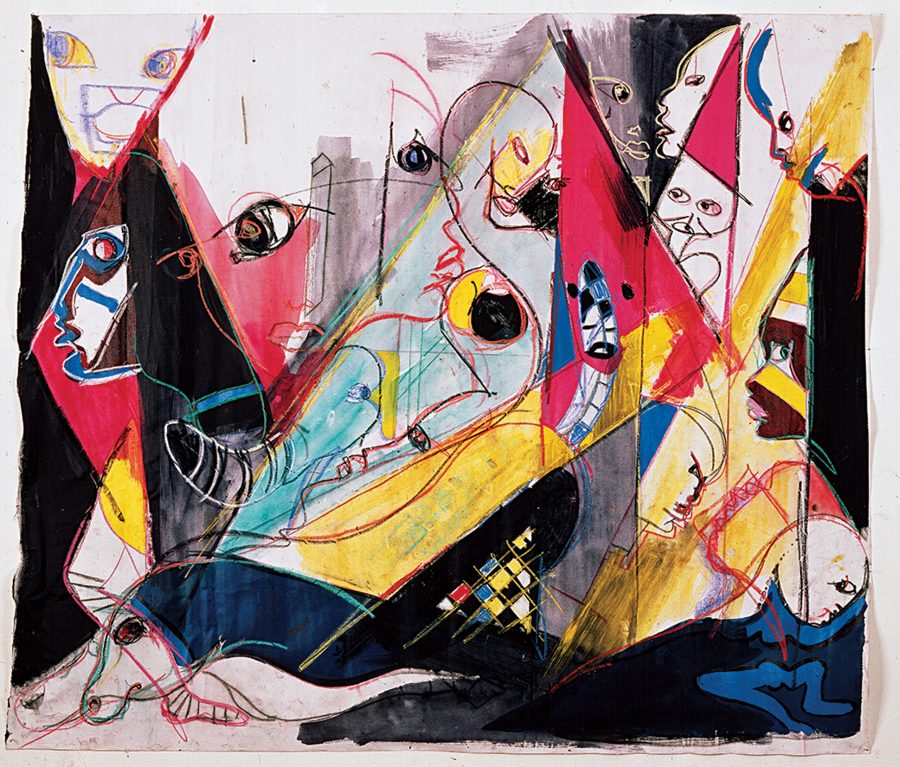 Ask enough people to name their favorite artist of any kind, and sooner rather than later, someone will name Miles Davis. The trumpeter and jazz auteur behind — or, strictly speaking, up in front of — such unchallenged masterpieces as Birth of the Cool, Kind of Blue, Sketches of Spain, and Bitches Brew has long since ascended to the pantheon of American music, but that doesn't mean we should overlook his other artistic achievements. Achievements as a painter, for instance: true fans know that Davis' visual art appears on a few of his album covers, such as that of 1989's Amandla right below.  "Painting, long a Davis avocation, is becoming a profitable sideline," says a contemporary Los Angeles Times article. "In collaboration with his girlfriend, Jo Gelbard, he did the artwork for his new album; the cover is an impressive self-portrait using the reds and greens he seems to favor."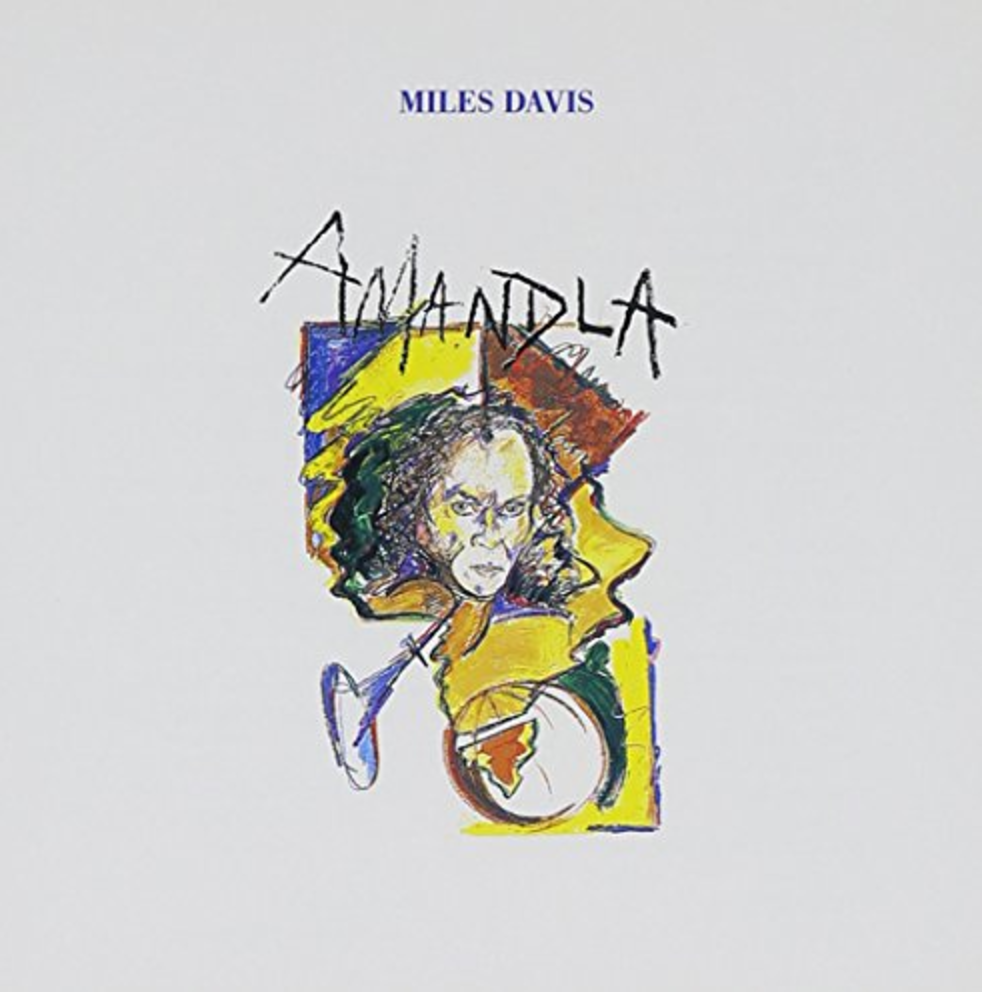 You can see more of Davis' visual art over at Dangerous Minds and The Daily Beast. The so-called Prince of Darkness "didn't begin to draw and paint in earnest until he was in his mid-fifties, during the early 1980s and a period of musical inactivity," writes Tara McGinley. "
Miles being Miles, he didn't merely dabble, but made creating art as much a part of his life as making music in his final decade," resulting in "a sharp, bold and masculine mixture of Kandinsky, Jean-Michel Basquiat, Picasso and African tribal art." Just last year, Insight Editions published Miles Davis: The Collected Artwork, finally bringing together the fruits of the creativity the trumpeter could command even without his horn. Countless young jazz players claim Davis as an influence to this day, and they'll continue to do so as long as jazz itself persists, but I do wonder how soon young painters will as well.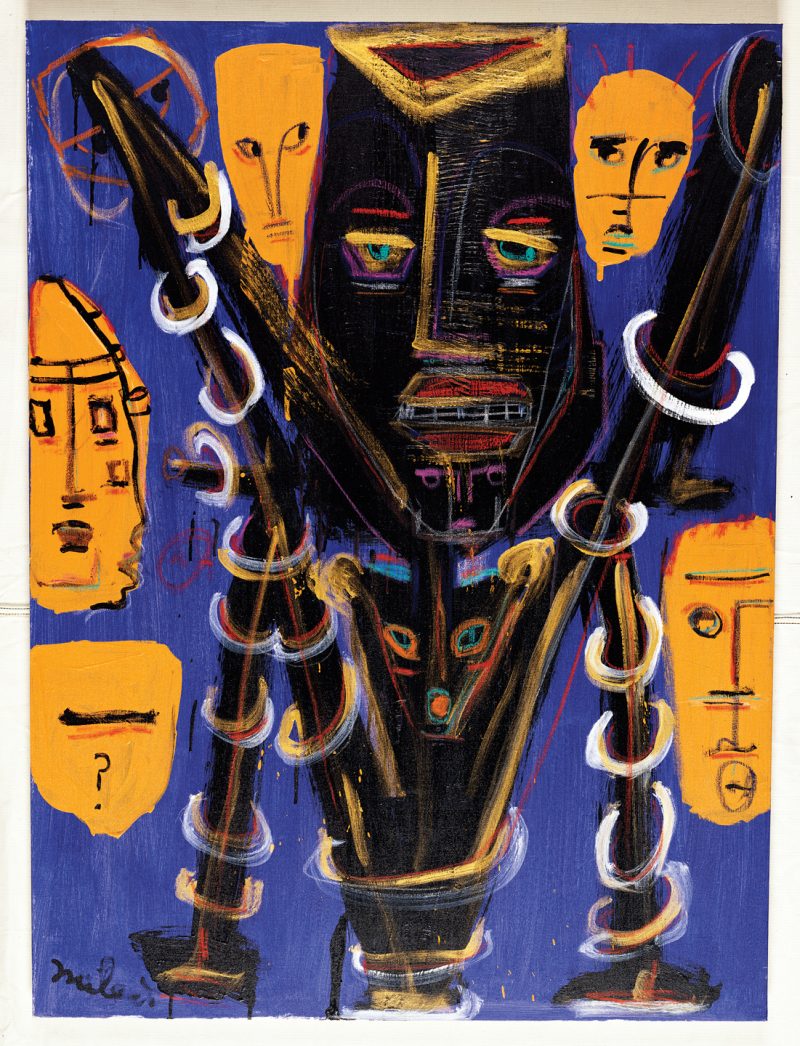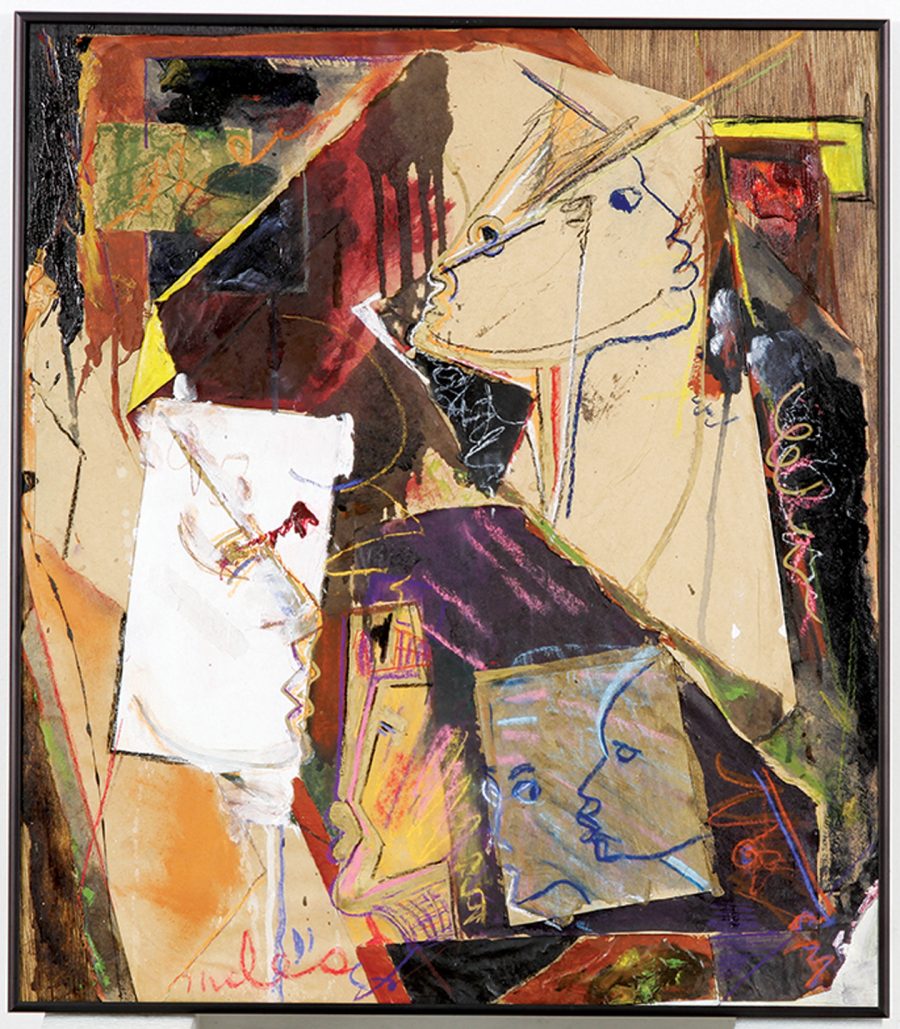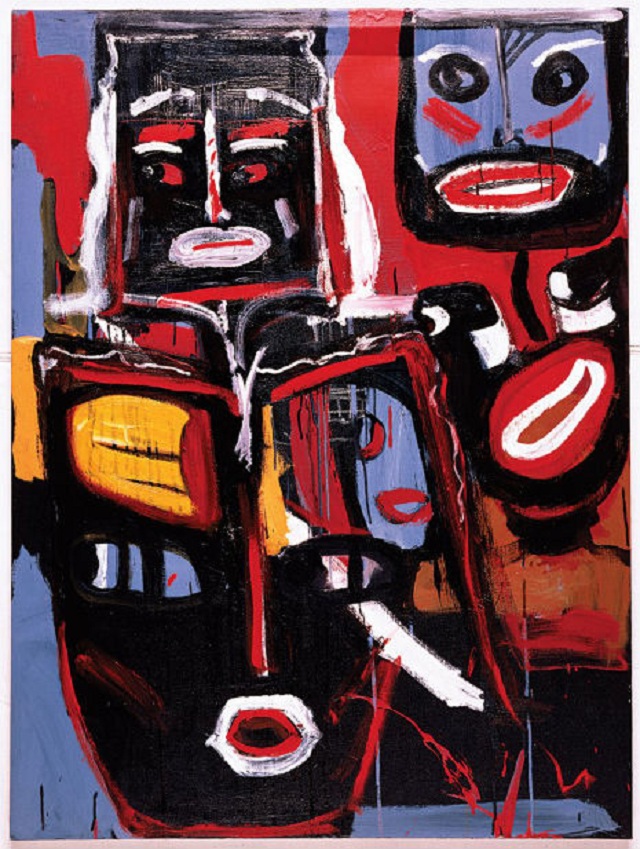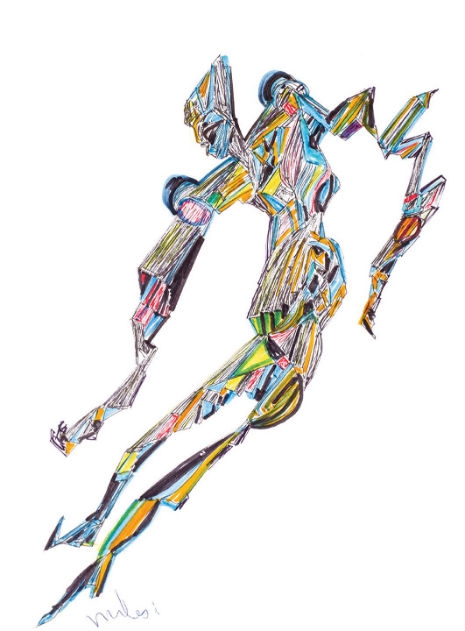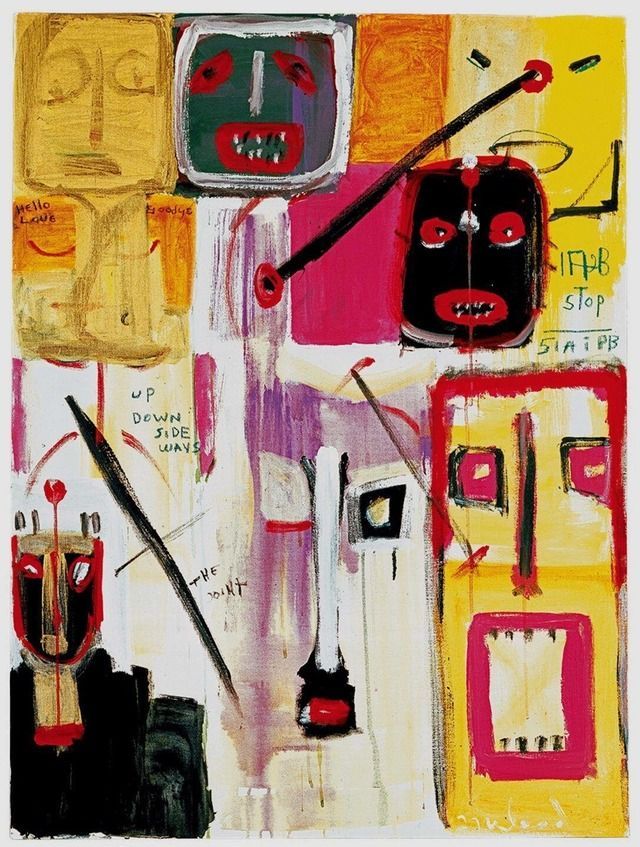 Related Content:
Miles Davis Plays Music from Kind of Blue Live in 1959, Introducing a Completely New Style of Jazz
Watch Animated Sheet Music for Miles Davis' "So What," Charlie Parker's "Confirmation" & Coltrane's "Giant Steps"
The Night When Miles Davis Opened for the Grateful Dead in 1970: Hear the Complete Recordings
Miles Davis' "South Side Chicago Chili Mack" Recipe Revealed
Colin Marshall hosts and produces Notebook on Cities and Culture and writes essays on cities, language, Asia, and men's style. He's at work on a book about Los Angeles, A Los Angeles Primer. Follow him on Twitter at @colinmarshall or on Facebook.