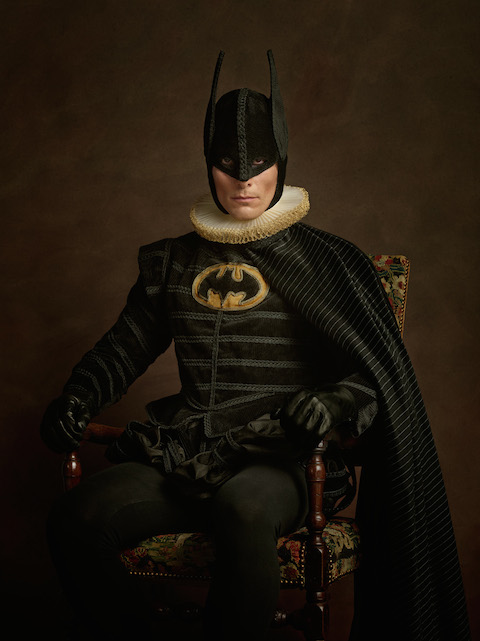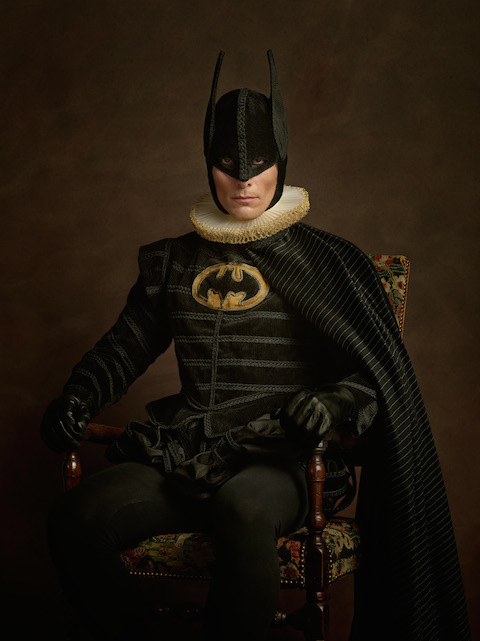 Portraits taken by Sacha Goldberger at Super Flemish
Superheroes, as you may have noticed, are serious moneymakers these days. It started when Tim Burton rescued Batman from Adam West's campy clutches, pouring him into a butch black rubber suit that is of a piece with a leaner, meaner Batmobile. Previously unthinkable digital special effects quickly replaced all trace of Biff! Pow!! Whammo!!! Franchise opportunities abounded as the entire Justice League went on the block.
Having looked at it from both sides now, I can only conclude that something's lost…
…but something's gained in the portraits of Sacha Goldberger, a photographer who harnesses the power of 17th  century Flemish school portraiture to restore, nay,  reveal these icons' humanity.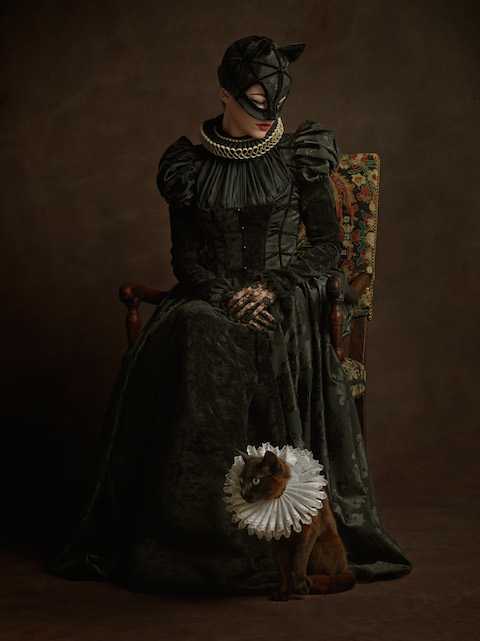 The softer fabrics and Vermeer-worthy lighting of his Super Flemish project give his powerful subjects room to breathe and reflect.
Same goes for us, the viewers.
It's much easier to dwell on the existential nature of these mythic beings when the White House isn't exploding in the background. There are times when tights need the ballast that only a pair of pumpkin pants can provide.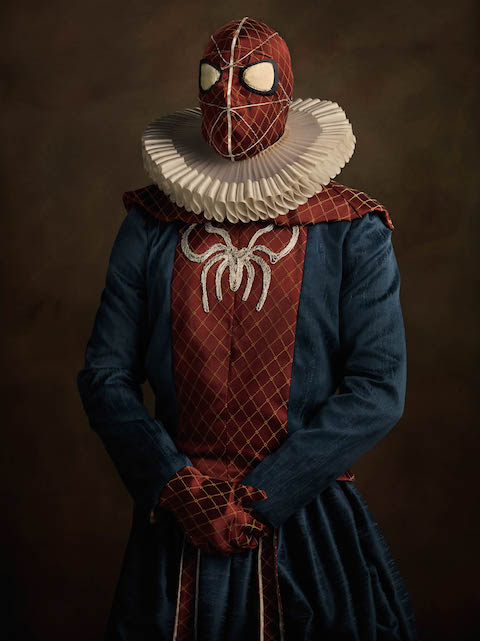 Goldberger – whose previous forays into both superheroes and Flemish portraiture feature his ever-game granny – helps things along by casting models who closely resemble their cinematic counterparts. But it's not just the bone structure. All of his sitters display a knack for looking thoughtful in a ruff. In the artist's vision, they are "tired of having to save the world without respite, promised to a destiny of endless immortality, forever trapped in their character."
Find more portraits over at Super Flemish.
Related Content:
Artist Nina Katchadourian Creates Flemish Style Self-Portraits in Airplane Lavatory
Portraits of Vice Presidents with Octopuses on Their Heads — the Ones You've Always Wanted To See
Typed Portraits of Literary Legends: Kerouac, Saramago, Bukowski & More
The Genius of Albrecht Dürer Revealed in Four Self-Portraits
Ayun Halliday is an author, homeschooler, and Chief Primatologist of the East Village Inky zine. Follow her @AyunHalliday