When I want to get a good look at the city of Los Angeles, I go up to the Getty Center in the Santa Monica Mountains. I can also, of course, get a pretty good look at some art at the museum there. But if I don't feel like making that trek up the hill — and if you don't feel like making the trek from wherever you live — The Getty can give you, in some ways, an even better way to look at art online. Just visit the Getty's Open Content Program.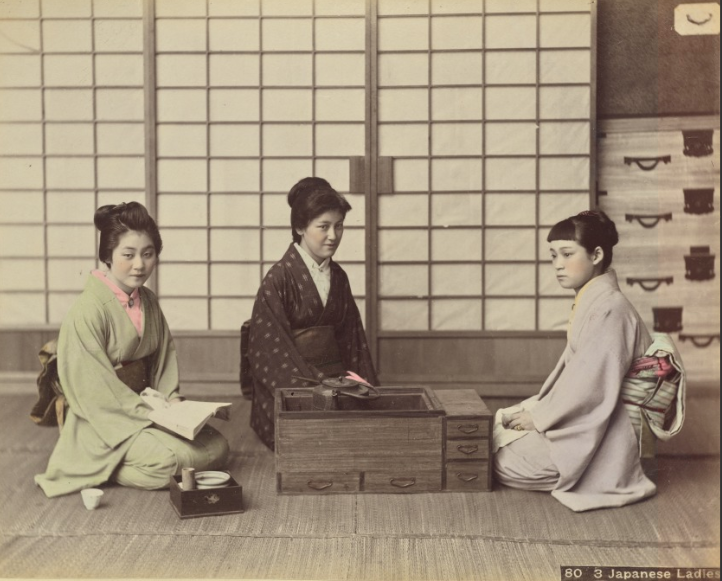 Seeing as this sort of free cultural resource fits right into our wheelhouse here at Open Culture, we've tried to keep you posted on the archive's development over the past few years. Last time we passed the word along, the Getty's digital public-domain archive of high-resolution images had grown to 87,000, and now it has nearly hit the 100,000 mark (99,989, to be exact)— which sounds to us like just the time to keep you posted on what you can find therein.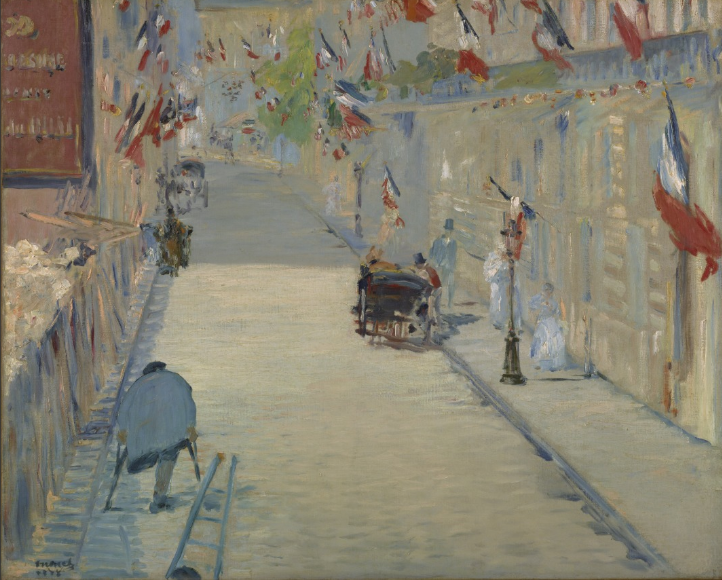 In its current state (which promises further expansion still), the Getty's Open Content Program offers images like Abandoned Dust Bowl Home (top image), Dorothea Lange's vividly stark evocation of Depression-era American desolation, as well as other photographic time (and place) capsules, such as Kusakabe Kimbei's hand-colored prints of life in late 19th- and early 20th-century Japan (Japanese Ladies pictured here); impressionist canvases like Édouard Manet's 1878 The Rue Mosnier with Flags; and even views of Los Angeles itself, like Carleton Watkins' shot of the city's plaza circa 1880.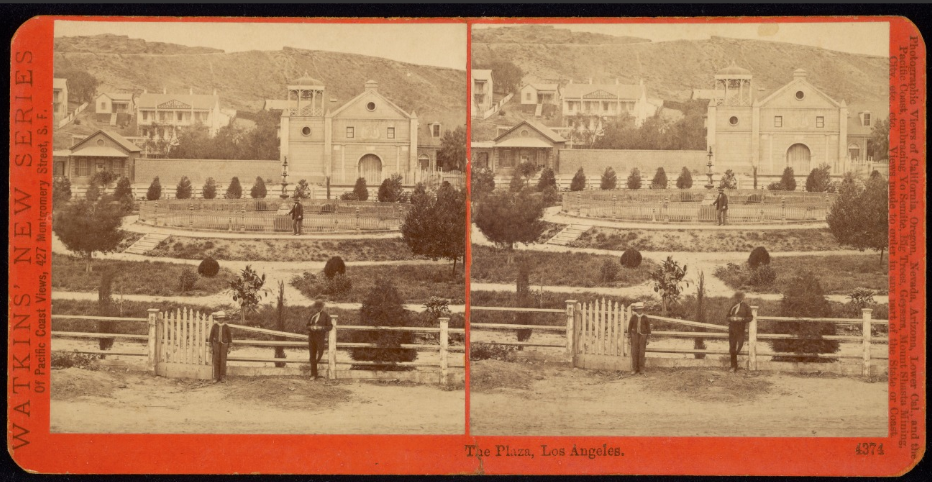 To download an image for which you've searched, you first need to click on that image's title. That link takes you to the image's own page (like those we linked to in the paragraph just above), where you'll find a download link. Look for the word "download" beneath the image, and then click that link. It's just that simple — far simpler, in any case, than visual access to such a range of artwork has ever been before. Though if you do make it to Los Angeles, don't hesitate to make the effort to visit the Getty Center; the tram that takes you up to it makes for a pretty fascinating cultural experience and view of the city in and of itself.
Related Content:
The Getty Adds Another 77,000 Images to its Open Content Archive
Download 35,000 Works of Art from the National Gallery, Including Masterpieces by Van Gogh, Gauguin, Rembrandt & More
Download Over 250 Free Art Books From the Getty Museum
40,000 Artworks from 250 Museums, Now Viewable for Free at the Redesigned Google Art Project
LA County Museum Makes 20,000 Artistic Images Available for Free Download
The Rijksmuseum Puts 125,000 Dutch Masterpieces Online, and Lets You Remix Its Art
Colin Marshall hosts and produces Notebook on Cities and Culture as well as the video series The City in Cinema and writes essays on cities, language, Asia, and men's style. He's at work on a book about Los Angeles, A Los Angeles Primer. Follow him on Twitter at @colinmarshall or on Facebook.