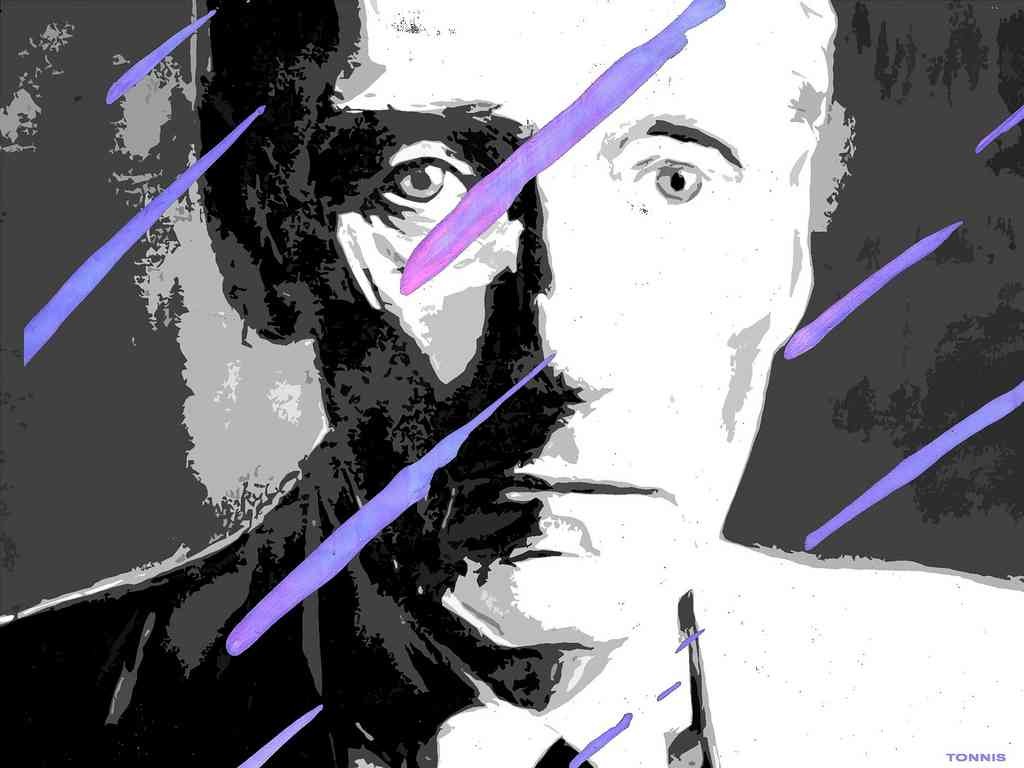 Image via Christiaan Tonnis
Like many of the best countercultural icons, William S. Burroughs had at least two separate periods of underground fame. The first came in the late 1950s and 60s when he wrote such classics-to-be of Beat literature as Junkie, Naked Lunch, and the "cut-up" trilogy of The Soft Machine, The Ticket That Exploded, and Nova Express. The second came in the 1980s and 90s, when a new wave of countercultural icons, themselves raised on Burroughs' writing, came of age and sought out their hero for collaboration.
"How a novelist with no musical background who began his career in the 1940s became so popular an alternative music figure that Kurt Cobain backed him up on one of Cobain's last recordings is one of the odder, more fascinating footnotes in this otherwise heavily examined musical era," says Music for Maniacs.
Many rockers who looked up to Burroughs attended his live readings, but for some, "it wasn't enough to just listen to Burroughs read his own works, with increasingly elaborate musical backings, but to hire him to perform on recordings. And that is what we have here: not Burroughs' own releases, but his various miscellaneous appearances on other bands' songs."
Above, hear Burroughs with Tom Waits on jazz tune "T'Ain't No Sin" and with Ministry on "Quick Fix." You can listen to all of these recordings, in which Burroughs records with or covers the material of REM, The Doors, Laurie Anderson, Marlene Dietrich, Kurt Cobain, and others, at Ubuweb. The playlist runs as follows. Click to listen:
Not only do performers like Burroughs rarely enjoy a two-act career like his, they hardly ever put out material as odd in their last act as they did in their first. But nothing in the life of the "rock star to rock stars," as Music for Maniacs calls him, happened in the traditional matter. And once you get through his stint as an alternative rock star, do have a look at his stint as an alternative performer on the silver screen.
via Ubuweb
Related Content:
William S. Burroughs "Sings" R.E.M. and The Doors, Backed by the Original Bands
William S. Burroughs Explains What Artists & Creative Thinkers Do for Humanity: From Galileo to Cézanne and James Joyce
Patti Smith Shares William S. Burroughs' Advice for Writers and Artists
The Making of Drugstore Cowboy, Gus Van Sant's First Major Film (1989)
Gus Van Sant Adapts William S. Burroughs: An Early 16mm Short
Colin Marshall writes on cities, language, Asia, and men's style. He's at work on a book about Los Angeles, A Los Angeles Primer, and the video series The City in Cinema. Follow him on Twitter at @colinmarshall or on Facebook.