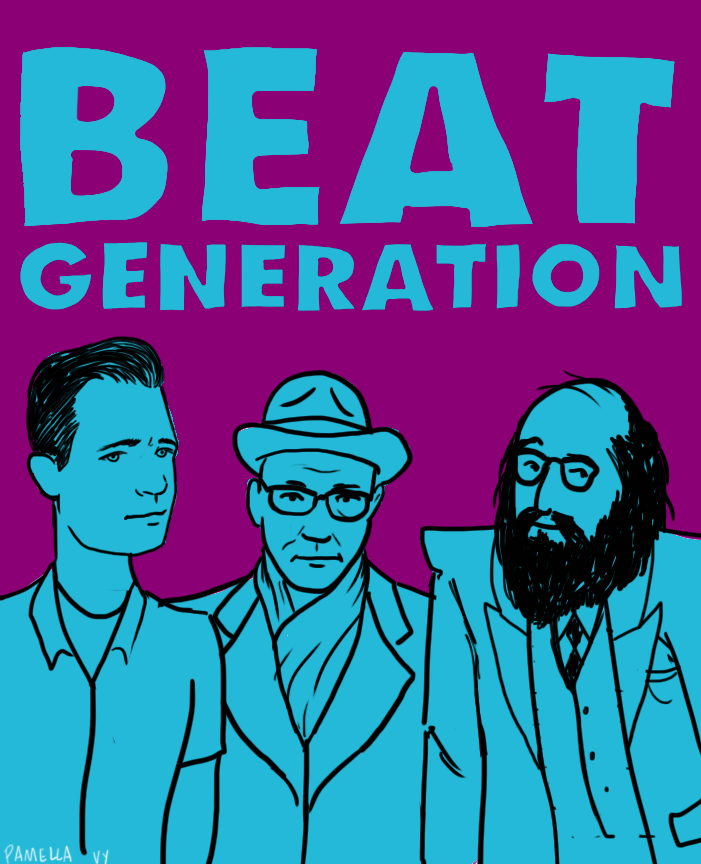 Plenty of us get tuned in to the Beats through print — maybe a yellowed copy of Howl, a mass-market Naked Lunch, a fifth- or sixth-hand On the Road — but sometimes the verse or prose that so thrills us on those pages fairly demands to be spoken aloud, preferably by the Beat in question. That may have proven a tricky desire to fulfill in decades past, but now Spotify has made it nearly effortless to hear the Beats whenever we like: you can find over eighteen hours of material on a playlist called, straightforwardly enough, The Beats.
These 249 tracks include not just figures like the previously alluded to Allen Ginsberg, William S. Burroughs, and Jack Kerouac, but other beloved Beats such as Gregory Corso, Peter Orlovsky — and Charles Bukowski, not a figure one necessarily associates closely with that movement. Some Bukowski and/or Beat enthusiasts will tell you that each would have nothing to do with the other. Yet the hard-living poet and self-confessed "dirty old man" occasionally admitted to something approaching fondness for certain members of the supposedly higher-minded counterculture: "He's better to have around than not to have around," Bukowski once said of Ginsberg. "Without his coming through, none of us would be writing as well as we are doing now, which is not well enough, but we hang on."
With the
Beats' Spotify playlist
, you can judge for yourself not only whether they and Bukowski wrote "well enough" (though literary history seems to have proven that piece of self-deprecation wrong), but also whether they spoke well enough — or rather, whether they performed their own work in the way you'd always imagined it in your head. Whatever your assessment, rest assured you won't hear voices like Ginsberg's, Burroughs' and especially Bukowski's anywhere else. If you don't have the Spotify software itself yet, no problem: you can 
download it free here
.
Related Content:
Naropa Archive Presents 5,000 Hours of Audio Recordings of Allen Ginsberg, William Burroughs & Other Beat Writers
Rare Footage of Allen Ginsberg, Jack Kerouac & Other Beats Hanging Out in the East Village (1959)
A Reading of Charles Bukowski's First Published Story, "Aftermath of a Lengthy Rejection Slip" (1944)
Listen to Charles Bukowski Poems Being Read by Bukowski Himself & the Great Tom Waits
Hear 130 Minutes of Charles Bukowski's First-Ever Recorded Readings (1968)
Colin Marshall writes on cities, language, Asia, and men's style. He's at work on a book about Los Angeles, A Los Angeles Primer, and the video series The City in Cinema. Follow him on Twitter at @colinmarshall or on Facebook.