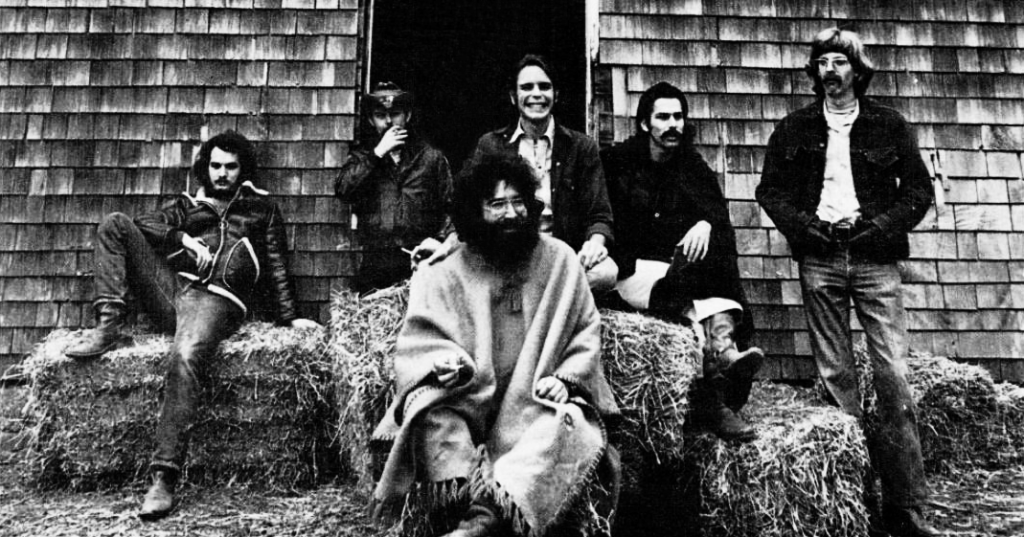 There's no shortage of Grateful Dead concerts freely available on the web. Indeed, head over to Archive.org and you'll find hundreds of Dead shows, some going as far back as the 1960s. But when you start rummaging around, you'll discover that some nights were magic, while many others fell far short. That's why we can be thankful that Dick's Picks came along. Named after the band's tape archivist Dick Latvala, Dick's Picks (released between 1993 and 2005) featured 36 volumes/albums of Grateful Dead concerts, all sourced from soundboard recordings captured on two-track master tapes. The recordings, as Tony Sclafani notes in The Grateful Dead FAQ, gave everyone a chance to "experience what going to a classic Dead show was like" — "to easily access recordings of legendary shows."
Caught up in some Grateful Dead nostalgia myself, I quickly realized that all 36 volumes of Dick's Picks are available on Spotify — at no cost. As much for my own musical edification as for yours, I've created a list below. (Some of you might have a beef with Spotify, or want to own your own copies, so I've included Amazon links too.) You can register for Spotify and download the free software here.
Dead fans will surely argue over which Dick's Picks are the best. But, from what I've seen, Vol. 4 (above), Vol. 8, Vol. 10, and Vol. 12. offer great places to begin.
And although it doesn't appear in the Dick's Picks series, you can find on Archive.org what's often considered one of the Dead's finest live recordings — their May 8, 1977 concert in Barton Hall, at Cornell University.
Also, if you're looking for a good introduction to the Dead's musical career, listen to this recent episode of the Sound Opinions podcast, coming out of WBEZ in Chicago.
Enjoy.
Related Content:
The Grateful Dead's "Ripple" Played by Musicians Around the World
Bob Dylan and The Grateful Dead Rehearse Together in Summer 1987. Listen to 74 Tracks.
The Grateful Dead Play at the Egyptian Pyramids, in the Shadow of the Sphinx (1978)