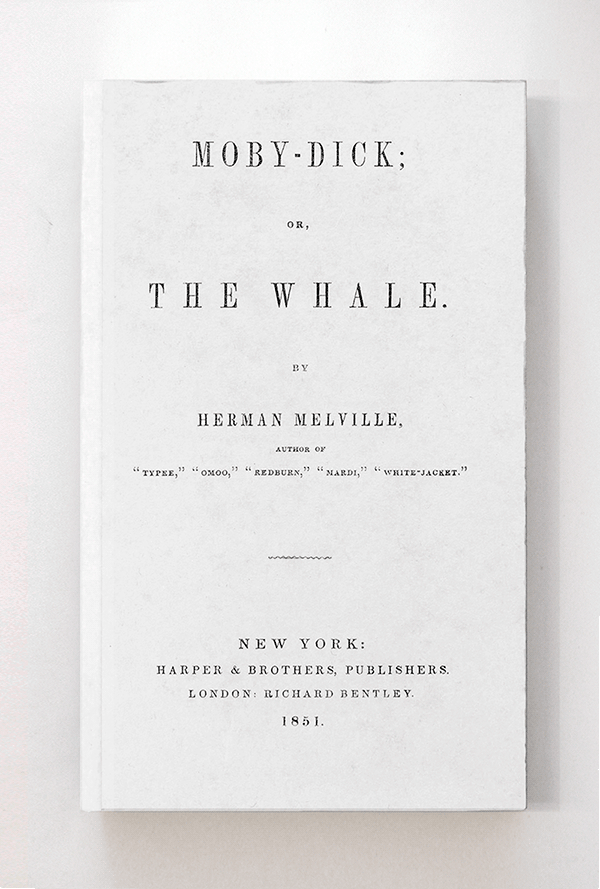 Javier Jensen, an artist living down in Santiago, Chile, has breathed a little life into some beloved book covers. And when I say little, I mean little. His animated touches are nicely understated, hardly distracting from the original cover designs.
To the 1851 cover of Herman Melville's Moby Dick, Jensen added a little flipping whale tale (above). A planet shimmers and a star sparkles on the cover of Antoine de Saint Exupery's Le Petit Prince. Wisps of smoke rise from a pipe on Conan Doyle's The Adventures and Memoirs of Sherlock Holmes.
See more covers, including how Jensen reworked Francis Cugat's original cover design for The Great Gatsby, here.
You can find many of these classic works in our twin collections:
800 Free eBooks for iPad, Kindle & Other Devices
and
1,000 Free Audio Books: Download Great Books for Free
Related Content:
83 Years of Great Gatsby Book Cover Designs: A Photo Gallery
600+ Covers of Philip K. Dick Novels from Around the World: Greece, Japan, Poland & Beyond
Illustrations for a Chinese Lord of the Rings in a Stunning "Glass Painting Style"
10 Wonderful Illustrations from the Original Manuscript of Antoine de Saint-Exupéry's The Little Prince
Ralph Steadman's Evolving Album Cover Designs: From Miles Davis & The Who, to Frank Zappa & Slash (1956-2010)