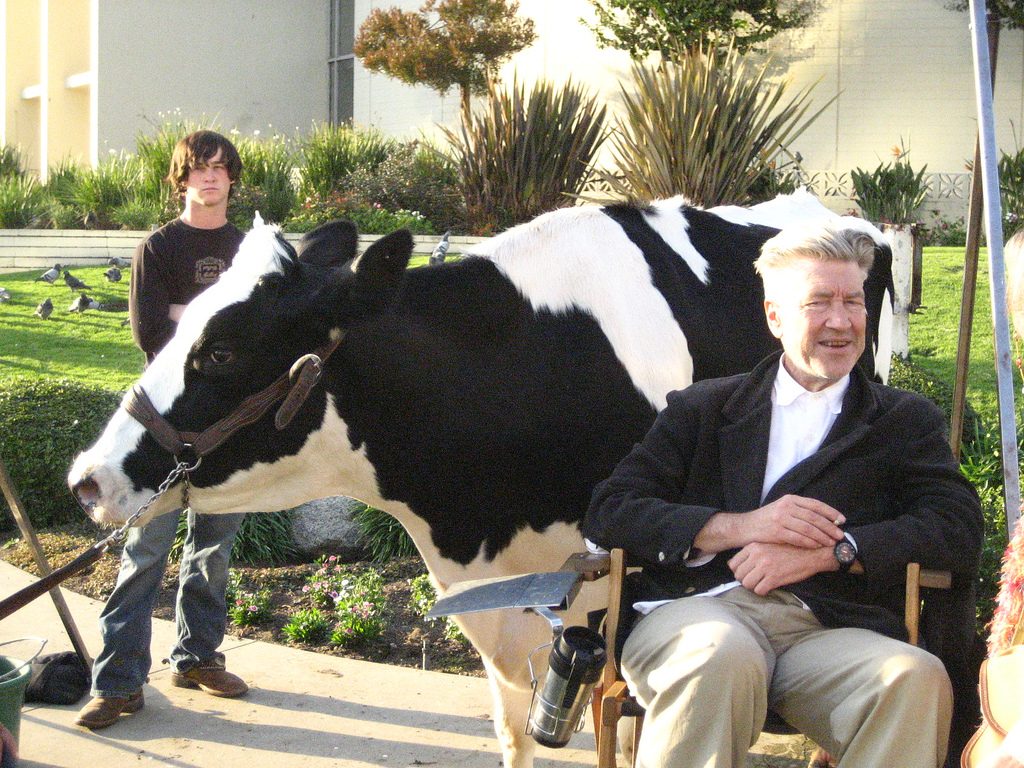 Image by amoebafinger on Flickr Commons.
When the American Film Institute set up its conservatory for Advanced Film Studies in 1969, its first round of students included Terrence Malick, Caleb Deschanel, Paul Schrader, and the Master of Absurd himself, David Lynch. (Now that's a class reunion worth going to!) Now some 40 years on, the Maharishi University of Management, in Fairfield, Iowa, is accepting applications for its David Lynch MA in Film program.
Lynch has been practicing Transcendental Meditation for as long as he's been a filmmaker, and in interviews and in books like Catching the Big Fish, he espouses the wonders of meditation for creativity. (See him talk more about that here.) Students enrolled in the David Lynch Film program will follow Lynch's example by combining meditation with filmmaking. You might not create the next Eraserhead (Lynch's AFI project that turned into his career-defining debut), but, according to Lynch, students are promised to discover
the ability to dive within—to transcend and experience that unbounded ocean of pure consciousness which is unbounded intelligence, creativity, happiness, love, energy, power, and peace.
Before one gets too excited and thinks that the director himself will be teaching every class and that you'll get to hang out with him during office hours, that's not the way the program works.
Classes are taught by director/cinematographer Michael W. Barnard (and once the head of the Maharishi's film department), screenwriter Dorothy Rompalske, and David Lynch Foundation Television founder Amine Kouider. Guest speakers have included Jim Carrey, Peter Farrelly, script doctor Dara Marks, Twin Peaks alum Duwayne Dunham, and many other Hollywood insiders.
However, students do get a field trip to Los Angeles to meet Lynch and spend time with the filmmaker. The aspiring filmmakers should consider themselves lucky, seeing that the director is busy working on Twin Peaks' new season and apparently writing an autobiography.
There are two scholarships up for grabs for applicants who have a film or script to submit, but the deadline is fast approaching on Nov. 1.
Related Content:
David Lynch Explains Where His Ideas Come From
Patti Smith and David Lynch Talk About the Source of Their Ideas & Creative Inspiration
David Lynch Explains How Meditation Enhances Our Creativity
David Lynch Creates a Very Surreal Plug for Transcendental Meditation
David Lynch Talks Meditation with Paul McCartney
Ted Mills is a freelance writer on the arts who currently hosts the artist interview-based FunkZone Podcast. You can also follow him on Twitter at @tedmills, read his other arts writing at tedmills.com and/or watch his films here.