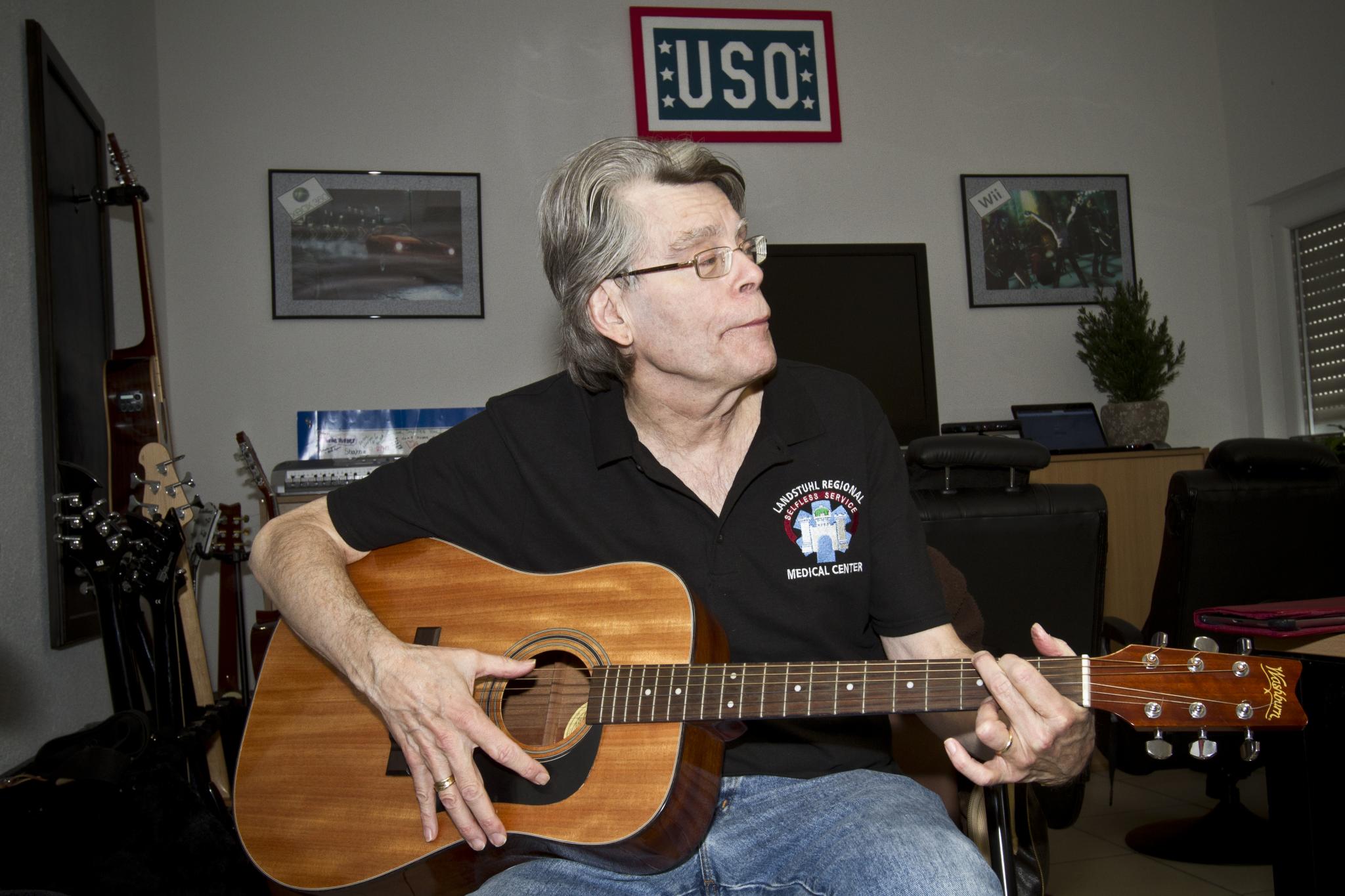 Image by The USO, via Flickr Commons
Stephen King has given writers a lot to think about these past few years in his numerous interviews and in his statement of craft, On Writing. He deems one of his most salient pieces of advice on writing so important that he repeats it twice in his Top 20 Rules for Writers: writers, he says, "learn best by reading a lot…. If you don't have time to read, you don't have the time (or the tools) to write." To help his readers discover the right tools, King attached a list of 96 books at the end of On Writing, of which he said, "In some way or other, I suspect each book in the list had an influence on the books I wrote…. a good many of these might show you some new ways of doing your work."
King's original list of 96 books for aspiring writers generated a fair amount of comment on Aerogramme Writer's Studio, who brought it to our attention last year. Later, the same web site brought us another list of 82 books, which King published in the 10th anniversary edition of On Writing. With King's second list, as with the first, you'll find that best-selling genre writers sit comfortably next to lit-class staples.
In this list, the spectrum of accessibility is a little narrower. We have fewer classic writers like Dickens or Conrad and fewer commercial novelists like Nelson DeMille. Instead the list is mostly twentieth century literary fiction by mostly living contemporaries, with little genre fiction save perhaps sci-fi/fantasy writer Neal Stephenson's Quicksilver, thriller author Lee Child's Jack Reacher series, hugely popular mystery writer Stieg Larsson's The Girl With the Dragon Tattoo, and Patrick O'Brian's adventure series. Below, we've excerpted a list of 15 books King recommends—books, he says, "which entertained and taught me."
Kate Atkinson, One Good Turn
Margaret Atwood, Oryx and Crake
Robert Bolaño, 2666
Michael Chabon, The Yiddish Policemen's Union
Junot Diaz, The Brief Wondrous Life of Oscar Wao
Neil Gaiman, American Gods
Denis Johnson, Tree of Smoke
Sue Monk Kid, The Secret Life of Bees
Elmore Leonard, Up in Honey's Room
Cormac McCarthy, No Country for Old Men
Jodi Picoult, Nineteen Minutes
Philip Roth, American Pastoral
Salman Rushdie, Midnight's Children
Donna Tartt, The Little Friend
Leo Tolstoy, War and Peace 
King almost shrugs in his short introduction, writing, "you could do worse." I expect many readers of this post might have suggestions for how they think you could also do better, especially given the five years that have passed since this list's compilation and some of the blind spots that seem to persist in King's reading habits. I doubt he would object much to any of us adding to, or subtracting from, his lists—or ignoring them altogether. It seems clear he thinks that like him, we should read what we like, as long as we're always reading something. See the full list of 82 titles here.
Related Content:
Stephen King Creates a List of 96 Books for Aspiring Writers to Read
Stephen King's Top 10 All-Time Favorite Books
Stephen King's Top 20 Rules for Writers
7 Free Stephen King Stories: Presented in Text, Audio, Web Comic & a Graphic Novel Video
Josh Jones is a writer and musician based in Durham, NC. Follow him at @jdmagness