"Read, read, read, read, read, read, read, read, read… read, read… read," Werner Herzog once said. "If you don't read, you will never be a filmmaker." The director of Aguirre, the Wrath of God, Fitzcarraldo, and Bad Lieutenant: Port of Call New Orleans hasn't distanced himself from that pronouncement in assembling the curriculum for his Rogue Film School, which we first featured last year. Herzog's unconventional crash-course in auteurship may promise to cover "the art of lock-picking, traveling on foot, the exhilaration of being shot at unsuccessfully, the athletic side of filmmaking, the creation of one's own shooting permits, the neutralization of bureaucracy, and guerilla filmmaking," but it also demands that its students hit the books.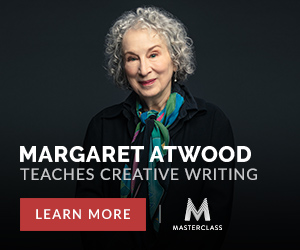 Here, from the Rogue Film School's about page, we have its required reading:
And its suggested reading:
Like a more standard film school, Herzog's program also has a required film-viewing list, which includes a few of my own favorite directors (though with nothing by Herzog himself, not that any student ignorant of the man's work would want to enroll in the first place):
Once these materials have filled your head with visions of big-game hunting, rebellion and counter-rebellion, Roman agriculture, ventures into terra incognita, coming of age in the third world, and the Texas School Book Depository, will you then find yourself able to make a film? Only if you take these lists as but a starting point, and keep on reading, reading, reading, reading, and reading, as well as watching, watching, watching, watching, and watching. And what about other trivial matters, like financing? In more of Herzog's own, direct words (though surely said in jest): "Rob a bank, for god's sake!"

Note: The image used to highlight this post on Twitter and Facebook was taken by Erinc Salor, and it's available by Wikimedia Commons.
If you would like to sign up for Open Culture's free email newsletter, please find it here.
If you would like to support the mission of Open Culture, consider making a donation to our site. It's hard to rely 100% on ads, and your contributions will help us continue providing the best free cultural and educational materials to learners everywhere. You can contribute through PayPal, Patreon, and Venmo (@openculture). Thanks!
Related Content:
Werner Herzog's Rogue Film School: Apply & Learn the Art of Guerilla Filmmaking & Lock-Picking
Werner Herzog Picks His 5 Favorite Films
Portrait Werner Herzog: The Director's Autobiographical Short Film from 1986
Werner Herzog Gets Shot During Interview, Doesn't Miss a Beat
Based in Seoul, Colin Marshall writes and broadcasts on cities and culture. He's at work on a book about Los Angeles, A Los Angeles Primer, the video series The City in Cinema, the crowdfunded journalism project Where Is the City of the Future?, and the Los Angeles Review of Books' Korea Blog. Follow him on Twitter at @colinmarshall or on Facebook.