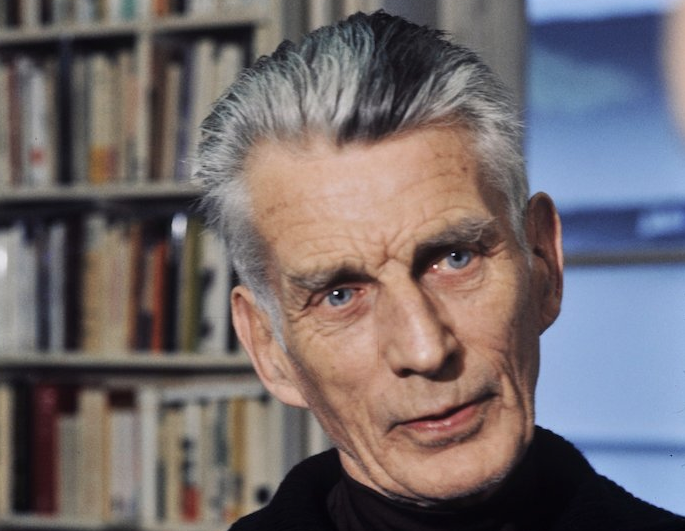 Image by Bibliothèque nationale de France, via Wikimedia Commons
FYI: The University of Reading now offers students the chance to enroll in a new Master's degree program focusing on the work of the avant-garde novelist, playwright, theater director & poet Samuel Beckett. He's been the subject of many past posts here on Open Culture.
Here's what the program has to offer:
This innovative new taught MA programme on the work of Samuel Beckett is taught by world leading experts on his work: Professor Jonathan Bignell, Professor Anna McMullan, Theatre & Television and Professor Steven Matthews, Dr Mark Nixon and Dr Conor Carville in English. Here you will engage in advanced archival research techniques using the extensive holdings of the university's world leading Samuel Beckett Collection, applying these skills to the analysis of Beckett's writing and performance work. The MA will also provide the opportunity to explore the complex and fascinating interdisciplinary relationship Beckett demonstrated in his lifetime through his work in a variety of multimedia including film, theatre, television and radio.
You can find more information on the program here, including details on application process and the scholarship that's being offered for the 206-2017 academic year. If you're looking to get better acquainted with Beckett's work, don't miss the items in the Relateds below.
If you would like to sign up for Open Culture's free email newsletter, please find it here.
If you would like to support the mission of Open Culture, consider making a donation to our site. It's hard to rely 100% on ads, and your contributions will help us continue providing the best free cultural and educational materials to learners everywhere. You can contribute through PayPal, Patreon, Venmo (@openculture) and Crypto. Thanks!
Related Content:
Samuel Beckett Play Brought to Life in an Eerie Short Film Starring Alan Rickman & Kristin Scott Thomas
Take a "Breath" and Watch Samuel Beckett's One-Minute Play
Hear Samuel Beckett's Avant-Garde Radio Plays: All That Fall, Embers, and More
Samuel Beckett Directs His Absurdist Play Waiting for Godot (1985)
Monsterpiece Theater Presents Waiting for Elmo, Calls BS on Samuel Beckett
Rare Audio: Samuel Beckett Reads Two Poems From His Novel Watt
Free Online Literature Courses