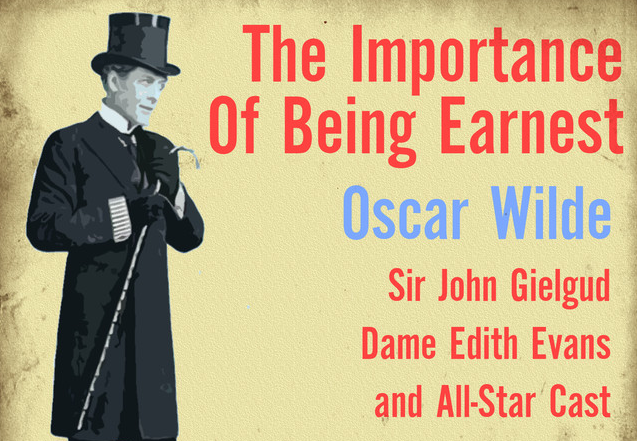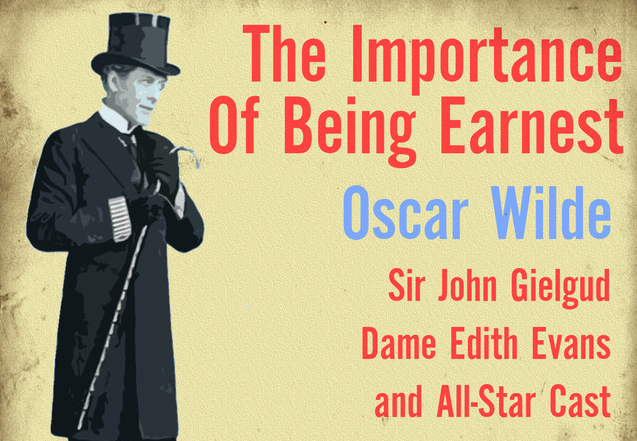 We here at Open Culture hardly have to tell you that, when a play often called the wittiest comedy in the English language meets the English actor often called the greatest of his generation, you won't want to miss the resulting performance. Unfortunately, if you wanted to catch Sir John Gielgud's turn as Jack Worthing in Oscar Wilde's The Importance of Being Earnest, you'd have had to do so in the 1930s or 1940s. Though it came decades after the Victorian-era play's 1895 debut in London (as well as Wilde's own death), it defined the sensibility of this "Trivial Comedy for Serious People" for generations to come.
That owes not just to Gielgud's Jack Worthing, but to Dame Edith Evans' Lady Bracknell. Looking back at The Importance of Being Earnest's 1939 revival at the Globe, the Guardian's Samantha Ellis quotes a contemporary Times critic describing Evans as "born to play the part … Her appearance is masterly — perfectly upholstered, with a feminine art now lost, before and behind; and her voice is correspondingly upholstered so that every phrase, harsh or drawling, comes from the comfortable heart of Lady Bracknell's arrogance." The two together gave full life to the dynamic Wilde wrote for the characters, seemingly understanding well the pains he took to craft a perfect union of form and substance, raising social triviality to a kind of artistic sublimity.
But while the window to see Gielgud and Evans perform live on stage has long since closed, you can still savor their masterful exchange of these seriously light lines — in this piece of theater where words are all — through this 1953 recording available on Spotify. (If you don't have Spotify's free software, you can download it here. You can also hear the play on Youtube: Act 1 above, Act 2 here, Act 3 here.) Before these two master thespians took it on, some critics wondered whether Wilde's signature work as a playwright had grown dated, the years having exposed its empty frivolity. But now that even more years have passed, The Importance of Being Earnest has undergone countless new productions, adaptations, and interpretations, becoming the most quoted English-language play after the works of Shakespeare and, in a way, proving one of its most oft-quoted lines: "In matters of grave importance, style, not sincerity, is the vital thing."
You can find works by Oscar Wilde in our collections of Free eBooks and Free Audio Books.
Related Content:
Alice's Adventures in Wonderland Read by Sir John Gielgud: A Great Way to Celebrate the Novel's 150th Anniversary
A 68 Hour Playlist of Shakespeare's Plays Being Performed by Great Actors: Gielgud, McKellen & More
Stephen Fry Reads Oscar Wilde's Children's Story "The Happy Prince"
Based in Seoul, Colin Marshall writes and broadcasts on cities, language, and style. He's at work on a book about Los Angeles, A Los Angeles Primer, the video series The City in Cinema, the crowdfunded journalism project Where Is the City of the Future?, and the Los Angeles Review of Books' Korea Blog. Follow him on Twitter at @colinmarshall or on Facebook.