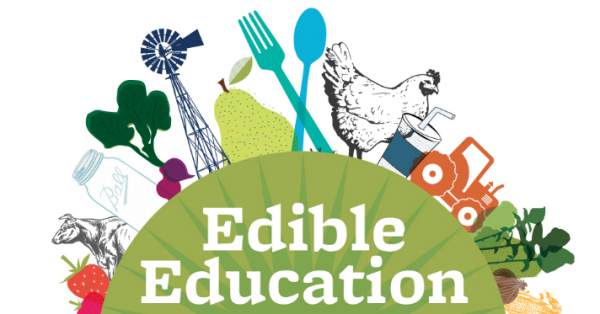 Dinner at Berkeley's famed Chez Panisse shows up on a lot of foodie's bucket lists. Its founder, Alice Waters, has been promoting the importance of eating organically and locally for nearly half a century.
With the Edible Schoolyard Project, she found a way to share these beliefs in true hands-on fashion, by involving thousands of children and teens in kitchens and gardens across the country.
We will all benefit from this revolution, though I can't help but envy the kids at its epicenter. Back when Waters was pioneering California cuisine, I was suffering under my school lunchroom's mandatory "courtesy bite" policy. The remembered aroma of Salisbury steak and instant mashed potatoes still activates my gag reflex.
The University of California's Edible Education 101 course has been continuing the Edible Schoolyard's work at the collegiate level since 2011. It's a glorious antidote to the culinary traumas experienced by earlier generations. UC Berkeley students can take Edible Education 101 for credit. The public is welcome to sit in on lectures featuring a pantheon of sustainable food superstars, including Waters, author Michael Pollan of The Omnivore's Dilemma, above, and course leader Mark Bittman (you know him from The New York Times and his new startup The Purple Carrot).
Fortunately for those of us whose bucket list splurge at Chez Panisse requires such additional expenses as plane tickets and hotel rooms, many of the lectures are also viewable online.
The range of topics make clear that edible education is not simply a matter of learning to choose a locally grown portobello over a Big Mac.  Transportation, technology, marketing, and pubic policy all factor into the goal of making healthy, equitably farmed food available to all at an a non-Chez Panisse price.
A complete playlist of 2015's Edible Education 101 lectures is here, or stream them right above. A list of 2016's topics and guest lecturers is here. The Edible Education lectures will be added to our collection, 1,700 Free Online Courses from Top Universities.
Related Content:
Michael Pollan Presents an Edible Education, A Free Online Course From UC Berkeley
Michael Pollan Explains How Cooking Can Change Your Life; Recommends Cooking Books, Videos & Recipes
The New York Times Makes 17,000 Tasty Recipes Available Online: Japanese, Italian, Thai & Much More
Ayun Halliday is an author, illustrator, and Chief Primatologist of the East Village Inky zine. Follow her @AyunHalliday