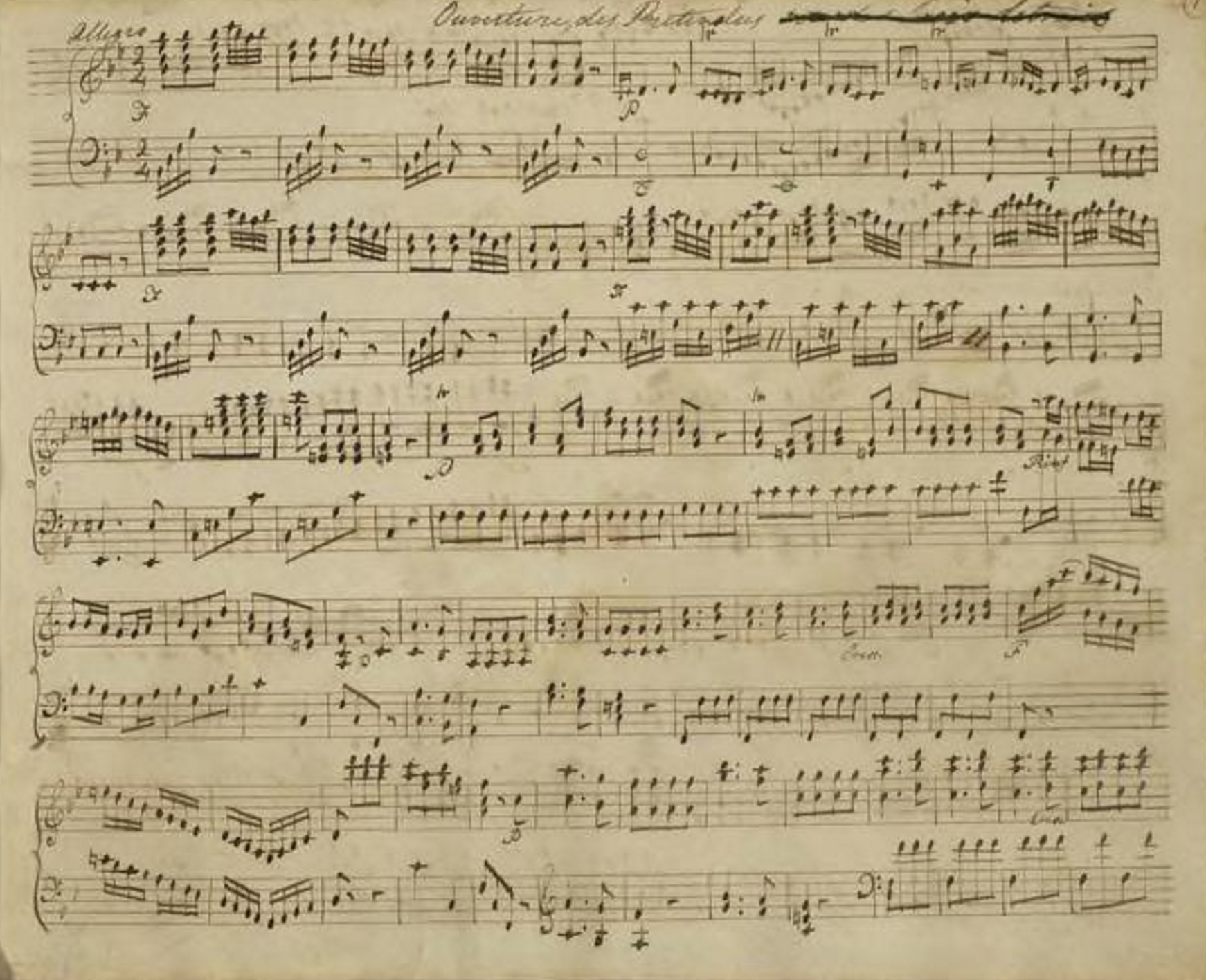 "What really matters is what you like, not what you are like," says the narrator of Nick Hornby's High Fidelity. "It's no good pretending that any relationship has a future if your record collections disagree violently." That master English social novelist of the late 20th century made a point with which Jane Austen, the master English social novelist in the early 19th century, may well have agreed. Hornby, like his character, loves and collects music, even into this 21st century when the very definition of a music collection has expanded into unrecognizability. Jane Austen did as well, though collecting music in her day meant something else again: collecting sheet music.
"The Pride and Prejudice author, who also played piano and sang, copied music by hand into personal albums and collected sheet music," says the BBC about Austen's personal music collection, part of the Austen family music library now digitized by the University of Southampton's Hartley Library and made available at the Internet Archive. The article quotes project leader and professor of music Jeanice Brooks as saying these 18 albums of music (the bound kind, not the kind over which High Fidelity's London thirtysomethings obsess) could not just help explain the "musical environment that fed the novelist's imagination" and led to novels "full of musical scenes," but provide a "unique glimpse of the musical life of an extended gentry family in the years around 1800."
If, as a university spokesman says, a 19th-century sheet music collection reflects the personality of its owner "just as a digital music collection on a mobile phone or MP3 device would today," what does Jane Austen's say about her? The items in the collection identified as belonging to Austen herself include one volume containing "two songs from Dalayrac's Les deux Savoyards, one song, and the 'Savage Dance,'" another containing "Juvenile Songs & Lessons" for "for young beginners who don't know enough to practise," and another, according to the BBC, containing "the traditional Welsh song Nos Galan, better known today as Christmas song 'Deck the Halls.'"
Not quite a does-she-like-the-Beatles-or-does-she-like-the-Stones situation, certainly. But Internet Archive allows you to flip at your leisure through these albums, all of them once kept in the Austen family home and some or all once handled by Austen herself, which ought to provide a satisfaction for many of the countless fans always seeking to get a little closer to the writer whose books they've read and reread so enjoyably. Some of them have no doubt drawn the inspiration from her work to start writing themselves, composing stories in her style. Those who go so far as to copy out pieces of her beloved prose in their own hand, can now try not just writing the words she wrote, but playing the notes she played as well.
Related Content:
An Animated Introduction to Jane Austen
15-Year-Old Jane Austen Writes a Satirical History Of England: Read the Handwritten Manuscript Online (1791)
Jane Austen Used Pins to Edit Her Abandoned Manuscript, The Watsons
Jane Austen Writes a Letter to Her Sister While Hung Over: "I Believe I Drank Too Much Wine Last Night"
Download the Major Works of Jane Austen as Free eBooks & Audio Books
Based in Seoul, Colin Marshall writes and broadcasts on cities and culture. He's at work on a book about Los Angeles, A Los Angeles Primer, the video series The City in Cinema, the crowdfunded journalism project Where Is the City of the Future?, and the Los Angeles Review of Books' Korea Blog. Follow him on Twitter at @colinmarshall or on Facebook.