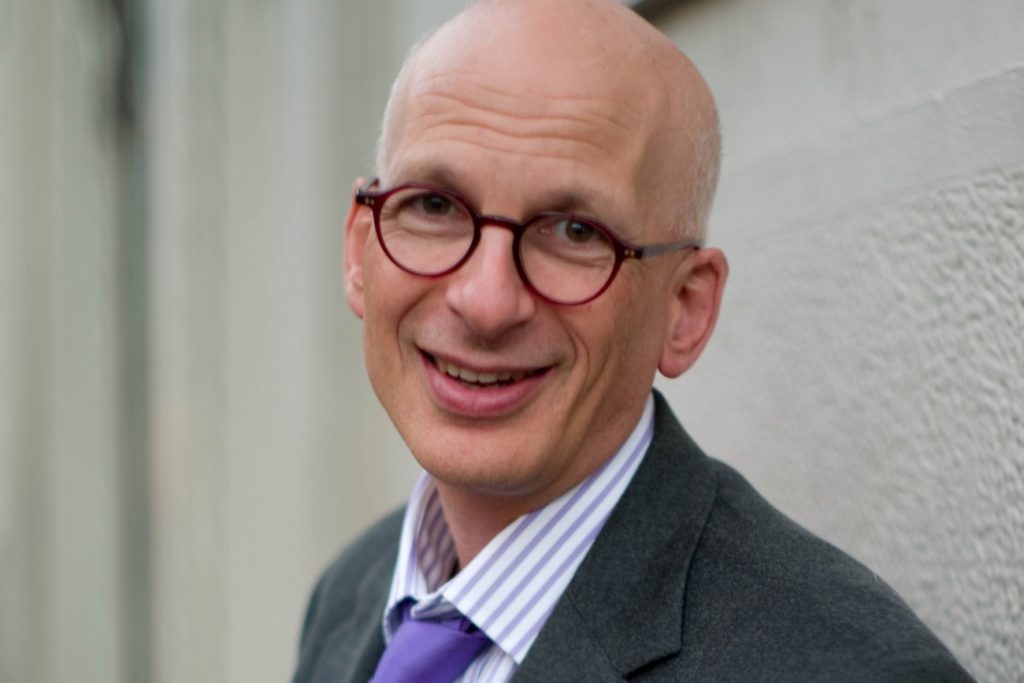 Image by Joi Ito, via Wikimedia Commons
Briefly noted: If you're interested in entrepreneurship and marketing, you've likely encountered Seth Godin and his ever popular blog. Or perhaps you've read some of his bestselling books? But maybe you've never come across this: the "Startup School" where Godin guides 30 entrepreneurs through "how to build and run their dream business." On his blog, Godin wrote back in 2012:
I love startups. Not only do they bring the promise of rapid growth and real change, but everything is up for grabs. Organizations that start with a clean sheet of paper have the difficult task of paying the bills, but they also have the luxury of ignoring yesterday in order to focus exclusively on tomorrow.

Through the years, I've started a bunch of companies and enjoyed brainstorming with the people who have launched companies big and small, from AOL when they only had a dozen employees to some of the very cool organizations that come through the doors of NY Techstars.

Next month, I'm going to be running a small school–a few days for a few dozen startup founders… For those that won't be able to make it, I'll be recording the session and editing it down into something I can share here on the blog for free a few months later.
Below, you can stream those 15 free recordings, each of which runs 18-25 minutes. We've embedded the first segment, "Freelancer or Entrepreneur?." Further down you'll find links to the remaining ones, or you can get them on SoundCloud and iTunes. Godin's "Startup School" will be added to our collection of Free Online Business Courses, where you'll also find the useful YCombinator course, How to Start a Startup.
1) Freelancer or Entrepreneur?
7) Advertising and Competitors
9) Compromising
10) Tactics
11) Cash Flow
12) The Dip 
h/t Eli
Related Content:
Seth Godin: The Wealth of Free (Semi-Animated)
Start Your Startup with Free Stanford Courses and Lectures