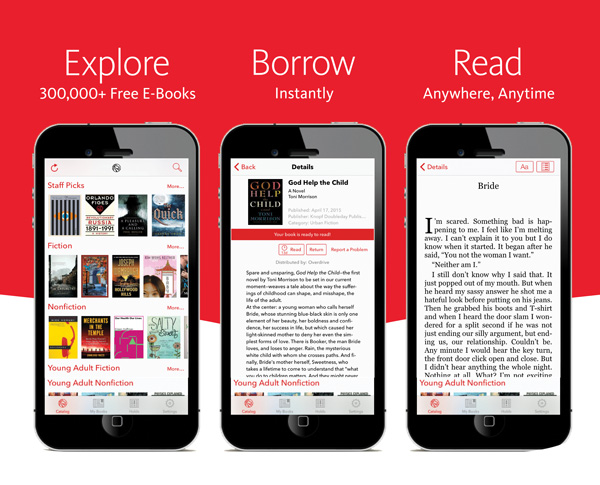 A quick heads up for readers in NYC. This summer, The New York Public Library released a new app, called SimplyE, which gives its cardholders the ability to "browse, borrow, and read more than 300,000 e-books from the Library's collections in just a few easy steps." If you're among the 3.4 million people the NYPL exists to serve, you can download SimplyE for iPhone/iPad or Android, log in with your NYPL card barcode and PIN, and start reading. Down the road, NYPL plans to make the app available on Kindle Fire, and also to make books available in mp3 format.
For more information on the app, click here. To discover the best art books available in SimplyE app, see this handy post by Hyperallergic.
As always, you can download free books from our twin collections: 1,000 Free Audio Books: Download Great Books for Free and 800 Free eBooks for iPad, Kindle & Other Devices.
Related Content:
The New York Public Library Lets You Download 180,000 Images in High Resolution: Historic Photographs, Maps, Letters & More
Foodie Alert: New York Public Library Presents an Archive of 17,000 Restaurant Menus (1851-2008)
New York Public Library Puts 20,000 Hi-Res Maps Online & Makes Them Free to Download and Use
The British Library Puts 1,000,000 Images into the Public Domain, Making Them Free to Reuse & Remix