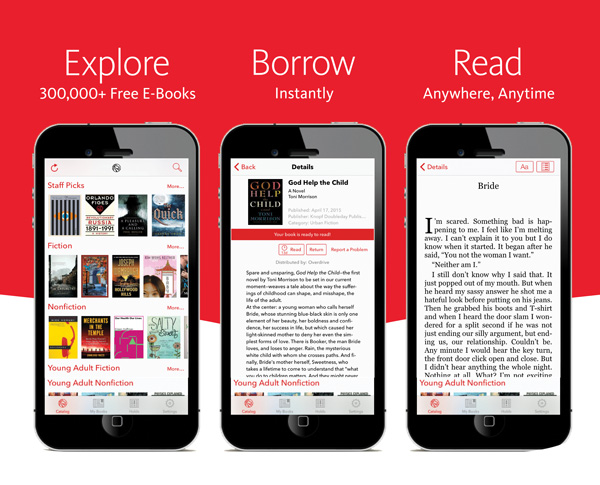 A quick heads up for read­ers in NYC. This sum­mer, The New York Pub­lic Library released a new app, called Sim­plyE, which gives its card­hold­ers the abil­i­ty to "browse, bor­row, and read more than 300,000 e‑books from the Library's col­lec­tions in just a few easy steps." If you're among the 3.4 mil­lion peo­ple the NYPL exists to serve, you can down­load Sim­plyE for iPhone/iPad or Android, log in with your NYPL card bar­code and PIN, and start read­ing. Down the road, NYPL plans to make the app avail­able on Kin­dle Fire, and also to make books avail­able in mp3 for­mat.
For more infor­ma­tion on the app, click here. To dis­cov­er the best art books avail­able in Sim­plyE app, see this handy post by Hyper­al­ler­gic.
As always, you can down­load free books from our twin col­lec­tions: 1,000 Free Audio Books: Down­load Great Books for Free and 800 Free eBooks for iPad, Kin­dle & Oth­er Devices.
Relat­ed Con­tent:
The New York Pub­lic Library Lets You Down­load 180,000 Images in High Res­o­lu­tion: His­toric Pho­tographs, Maps, Let­ters & More
Food­ie Alert: New York Pub­lic Library Presents an Archive of 17,000 Restau­rant Menus (1851–2008)
New York Pub­lic Library Puts 20,000 Hi-Res Maps Online & Makes Them Free to Down­load and Use
The British Library Puts 1,000,000 Images into the Pub­lic Domain, Mak­ing Them Free to Reuse & Remix