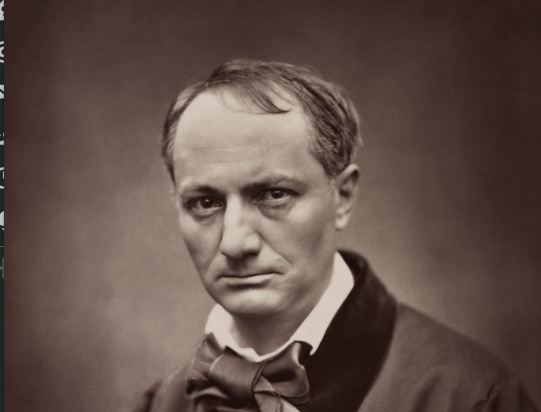 Here's how Smithsonian Folkways describes this 1961 album now made available by Spotify. (If you need their free software, download it here):
Paul A. Mankin recites the most famous French poetry from the 19th Century. Gérard de Nerval, Victor Hugo and Alphonse de Lamartine, the main poets from the romantic period are represented, as well as precursors of Symbolism, Paul Verlaine and Stéphane Mallarmé. In addition, the album includes poems written by the tortured Charles Baudelaire and the unclassifiable Arthur Rimbaud.
Note: The image above is of Charles Baudelaire.  This album will be added to our collection, 1,000 Free Audio Books: Download Great Books for Free. Other albums featuring Mankin's readings can also be found there, including:
Multiple Authors – 20th Century French Poetry, Narrated by Paul Mankin – Spotify
Multiple Authors – French African Poetry, Read in French by Paul Mankin – Spotify
If you would like to sign up for Open Culture's free email newsletter, please find it here.
If you would like to support the mission of Open Culture, consider making a donation to our site. It's hard to rely 100% on ads, and your contributions will help us continue providing the best free cultural and educational materials to learners everywhere. You can contribute through PayPal, Patreon, and Venmo (@openculture). Thanks!
Related Content:
13 Lectures from Allen Ginsberg's "History of Poetry" Course (1975)
Hear Bill Murray's Favorite Poems Read Aloud by Murray Himself & Their Authors