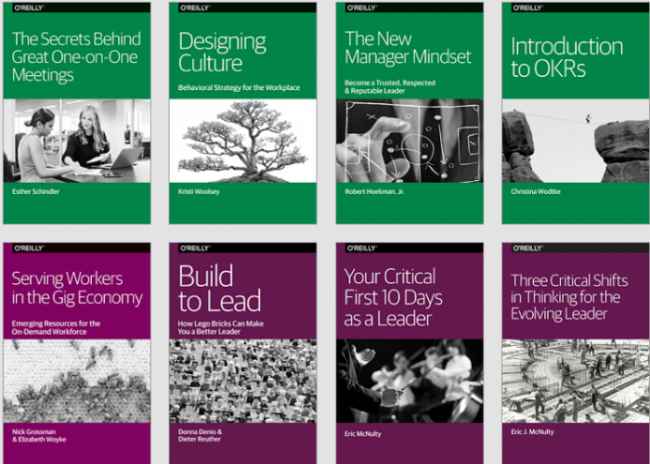 Last week we highlighted for you 20 Free eBooks on Design from O'Reilly Media. Little did we know that we were just scratching the surface of the free ebooks O'Reilly Media has to offer.
If you head over to this page, you can access 243 free ebooks covering a range of different topics. Below, we've divided the books into sections (and provided links to them), indicated the number of books in each section, and listed a few attractive/representative titles.
You can download the books in PDF format. An email address–but no credit card–is required. Again the complete list is here.
If you would like to sign up for Open Culture's free email newsletter, please find it here.
If you would like to support the mission of Open Culture, consider making a donation to our site. It's hard to rely 100% on ads, and your contributions will help us continue providing the best free cultural and educational materials to learners everywhere. You can contribute through PayPal, Patreon, and Venmo (@openculture). Thanks!
Related Content:
Download 20 Free eBooks on Design from O'Reilly Media
Read 700 Free eBooks Made Available by the University of California Press
A New Free eBook Every Month from the University of Chicago Press
800 Free eBooks for iPad, Kindle & Other Devices