What do ideas look like?
Jim Henson's looked very much like a Muppet nose, as evidenced by "The Idea Man," a 1966 three-minute animation, above.
The film was originally intended to be part of a live multimedia performance on The Mike Douglas Show. The real star of that segment was Limbo, an abstract Muppet, whose physical manifestation was but a disembodied mouth and a pair of eyes, operated by two puppeteers.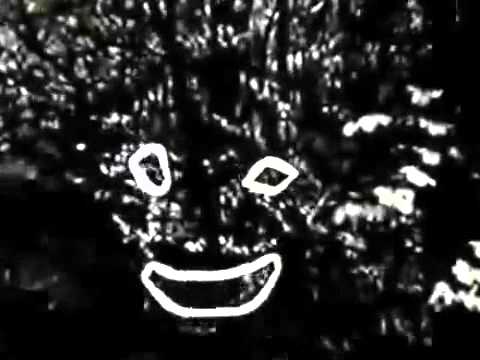 Henson favored the bodiless Limbo (who eventually morphed in Sesame Street's Nobody) as a delivery mechanism for some of his more profound musings.
His vocal characterization imbued Limbo with a fairly Eeyore-ish outlook, though occasionally one catches an echo of Henson's most famous creation—Kermit the Frog, making a brief, unbilled appearance, here, along with John F. Kennedy, Mad magazine's Alfred E. Neuman, and Kukla of Kukla, Fran and Ollie.
Limbo, now just a disembodied voice as far as you and I are concerned, bemoans that all the really good ideas have already been taken—the safety pin, television, Atomic energy…
Eventually, though, he succumbs to the sort of excited curiosity that fired his creator, conceding the possibility of one "gloriously marvelous, great big beautiful idea," visualized as the sort of giddy, collage pile-up beloved by Terry Gilliam.
Watch more of Henson's experimental short films here.
"The Idea Man" will be added to the Animation section of our collection, 4,000+ Free Movies Online: Great Classics, Indies, Noir, Westerns, Documentaries & More.
Related Content:
Watch The Surreal 1960s Films and Commercials of Jim Henson
Jim Henson's Violent Wilkins Coffee Commercials (1957-1961)
A Young Jim Henson Teaches You How to Make Puppets with Socks, Tennis Balls & Other Household Goods (1969)
Ayun Halliday is an author, illustrator, theater maker and Chief Primatologist of the East Village Inky zine.  Her play Zamboni Godot is opening in New York City in March 2017. Follow her @AyunHalliday.