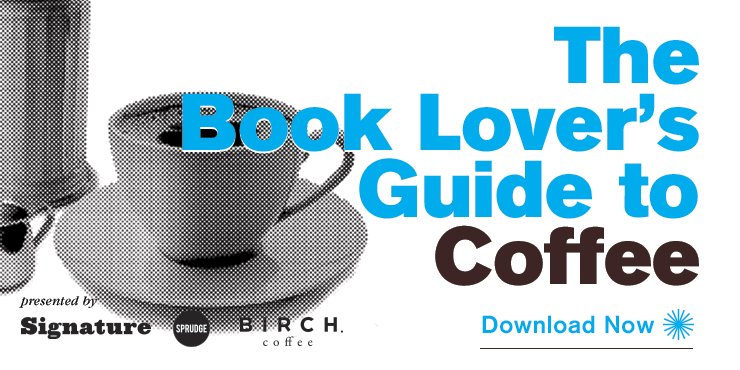 FYI: Courtesy of Penguin Random House, you can download The Book Lover's Guide to Coffee. This free guide–a "celebration of ideas that make coffee and literature inseparable"–features:
6 authors on coffee's cultural significance ;
The rituals of 7 famous coffee-obsessed authors;
Infographics rich with caffeinated, bookish data;
Tips on taking the perfect coffee;
Brewing guides from Birch Coffee.
You can download the coffee guide here. (They do require an email address.) Meanwhile, find more good coffee items in the Relateds below.
Related Content:
A Rollicking French Animation on the Perils of Drinking a Little Too Much Coffee
Honoré de Balzac Writes About "The Pleasures and Pains of Coffee," and His Epic Coffee Addiction
Philosophers Drinking Coffee: The Excessive Habits of Kant, Voltaire & Kierkegaard
David Lynch Directs a Mini-Season of Twin Peaks in the Form of Japanese Coffee Commercials
J.S. Bach's Comic Opera, "The Coffee Cantata," Sings the Praises of the Great Stimulating Drink (1735)
"The Virtues of Coffee" Explained in 1690 Ad: The Cure for Lethargy, Scurvy, Dropsy, Gout & More
Black Coffee: Documentary Covers the History, Politics & Economics of the "Most Widely Taken Legal Drug"
10 Essential Tips for Making Great Coffee at Home
800 Free eBooks for iPad, Kindle & Other Devices
1,000 Free Audio Books: Download Great Books for Free