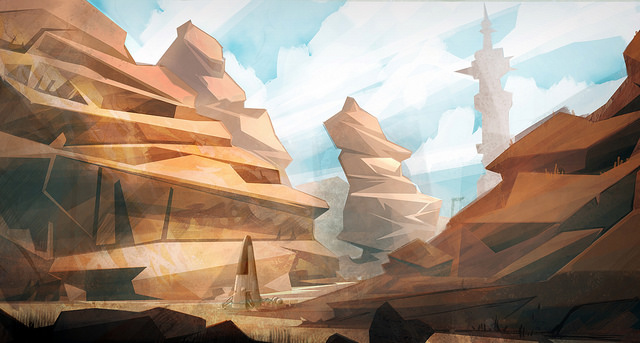 Image by Futurilla, via Flickr Commons
For your weekend listening pleasure, we present a 70 minute radio dramatization of The Martian Chronicles, Ray Bradbury's "timeless fable of doomed Martian colonisation." Aired by the BBC, this production stars Derek Jacobi and Hayley Atwell. Read this little blurb, which helps set the stage. Then stream the embedded Spotify audio below.
When the first expedition to Mars mysteriously disappears, Earth sends a second to find out what happened. But the real mission is classified. And only Captain Wilder knows the truth. Spender, an anthropologist on Wilder's crew, attempts to prevent the colonisation that she believes will eradicate the last of an ancient people living on Mars. But to what lengths will she go?

As the honourable but duty-bound Captain Wilder tracks the now rogue Spender into the Martian mountains, the future of this ancient planet is at stake. Meanwhile, Earth itself teeters on the brink of its own global catastrophe as the very survival of humanity hangs in the balance….
If you need Spotify, download it here.
This production will be added to our collection, 1,000 Free Audio Books: Download Great Books for Free.
Looking for free, professionally-read audio books from Audible.com? Here's a great, no-strings-attached deal. If you start a 30 day free trial with Audible.com, you can download two free audio books of your choice. Get more details on the offer here.