M'm! M'm! Good! M'm! M'm! Good!,
That's what Warhol Campbell's Soup Cans reconceived as Miyazaki films are,
M'm! M'm! Good! 
Brazilian-Korean designer Hyo Taek Kim has found a continuing font of inspiration in his childhood love of Hayao Miyazaki's animated films.
He has deconstructed them into a series of Pantone of color palettes and captured several favorite moments through the lens of VHS tape glitches.
Miyazaki–Special Soup Series, his latest exploratory journey into the enchanted world of the revered master animator and director–finds him reducing each film to a couple of essential flavors.
One can imagine Mom calling the kids in from an afternoon of sledding for a warm, Cream of Tomato-ish bowl of Totoro.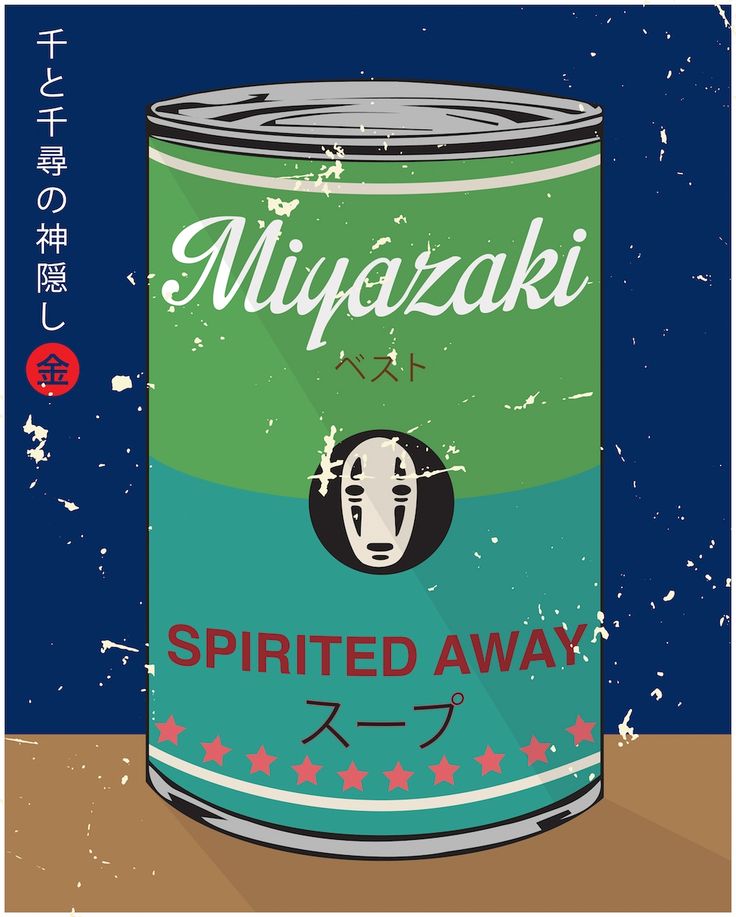 Spirited Away and Howl's Moving Castle are slightly more sophisticated flavors, that may involve leafy greens.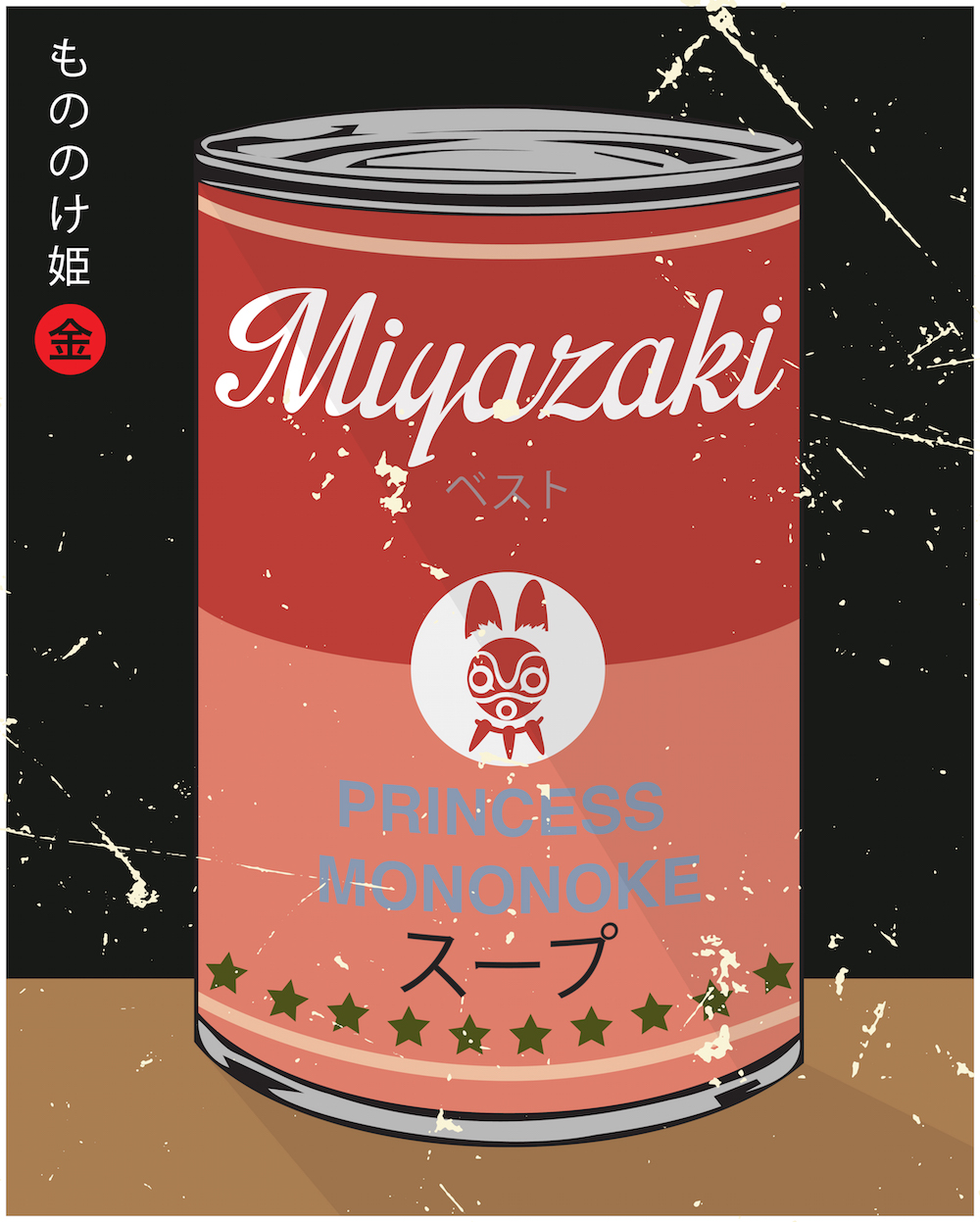 Princess Mononoke and Porco Rosso are Grandpa's favorites–real stick to your ribs fare.
The subtle iconography brings added dimension to the stark product design Warhol duplicated to such acclaim.
As Kim told the Creators Project:
Simple design that works is always so much harder to create than you might expect. It's just very fun to marry two ideas, artists and/or concepts into one big image. Andy Warhol changed the world of physical arts. Hayao Miyazaki changed the world of animated arts.
This is not Kim's first go at Campbell's. His earlier Supersoup Series reduced superheroes to consommé and cream ofs. Don't forget the oyster crackers.
Posters and t-shirts of Hyo Taek Kim's Miyazaki Special Soup and Soupersoup Series can be purchased here.
View more of Kim's soup cans online at the Creators Project.
Related Content:
Roy Lichtenstein and Andy Warhol Demystify Their Pop Art in Vintage 1966 Film
Build Your Own Miniature Sets from Hayao Miyazaki's Beloved Films: My Neighbor Totoro, Kiki's Delivery Service & More
A New Theme Park Based on Hayao Miyazaki's My Neighbor Totoro Set to Open in 2020
Watch Moebius and Miyazaki, Two of the Most Imaginative Artists, in Conversation (2004)
Ayun Halliday is an author, illustrator, theater maker and Chief Primatologist of the East Village Inky zine.  Follow her @AyunHalliday.