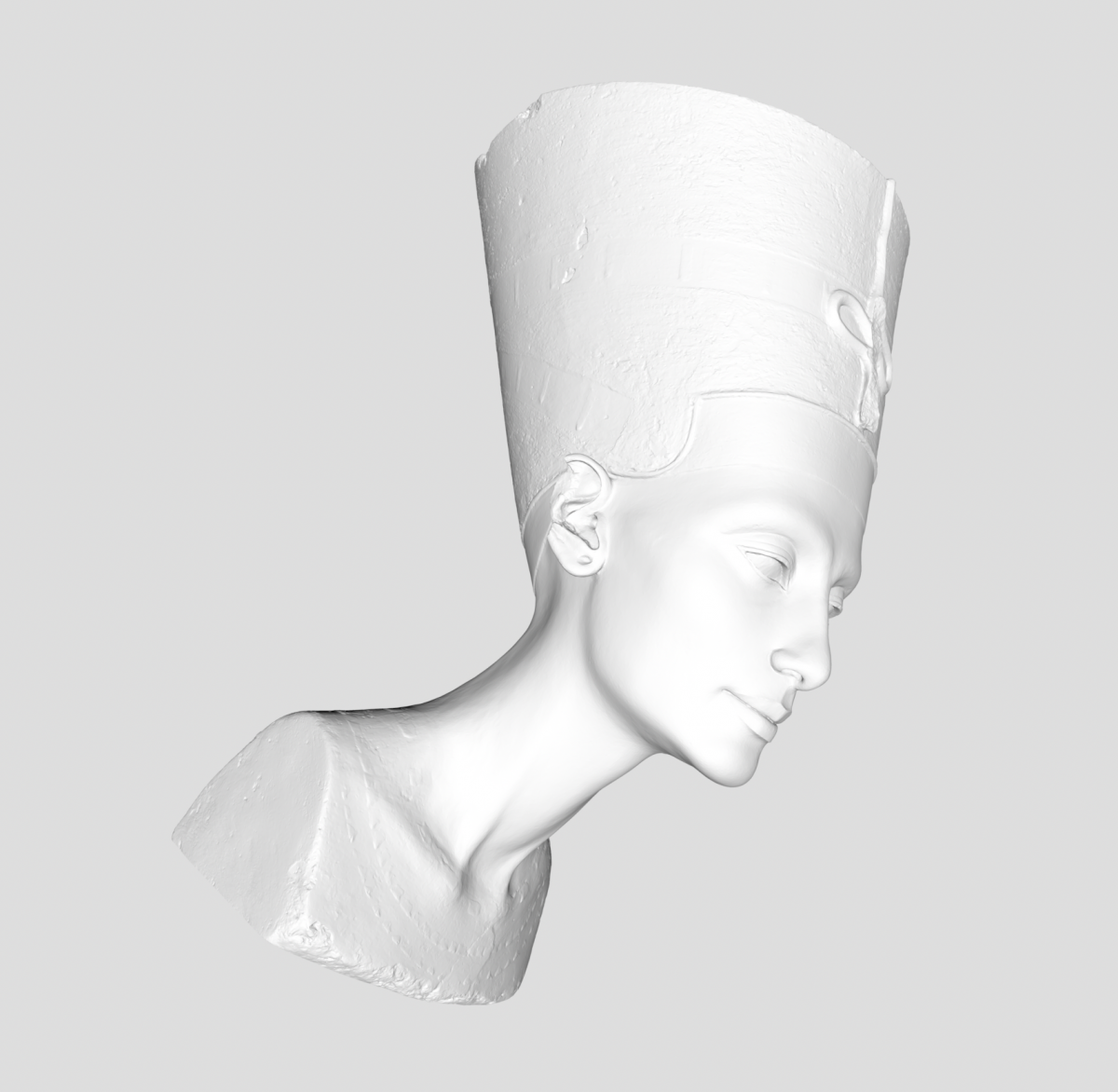 Last week we featured the British Museum's archive of downloadable 3D models of over 200 richly historical objects in their collection, perhaps most notably the Rosetta Stone. But back in 2015, before that mighty cultural institution put online in 3D the most important linguistic artifact of them all, a project called Scan the World created a model of it during an unofficial community "scanathon," and it remains freely available to all who would, for example, like to 3D print a Rosetta Stone of their very own.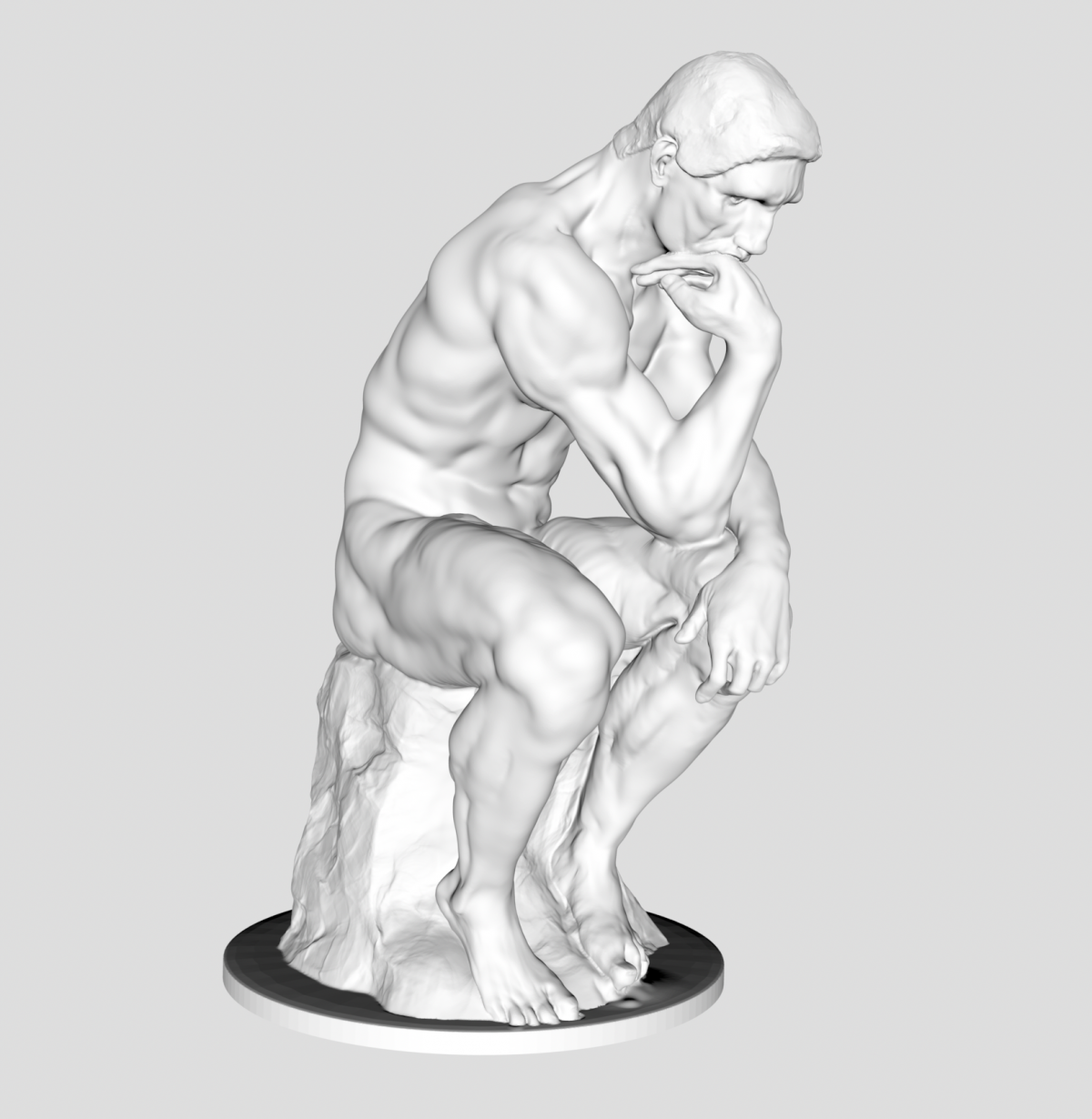 Or perhaps you'd prefer to run off your own copy of a world-famous sculpture like ancient Egyptian court sculptor Thutmose's bust of Nefertiti or Auguste Rodin's The Thinker, both of whose 3D models you can find on Scan the World's archive at My Mini Factory.
There the organization, "comprised of a vast community of 3D scanning and 3D printing enthusiasts," has amassed a collection of 7,834 3D models and counting, all toward their mission " to archive the world's sculptures, statues, artworks and any other objects of cultural significance using 3D scanning technologies to produce content suitable for 3D printing."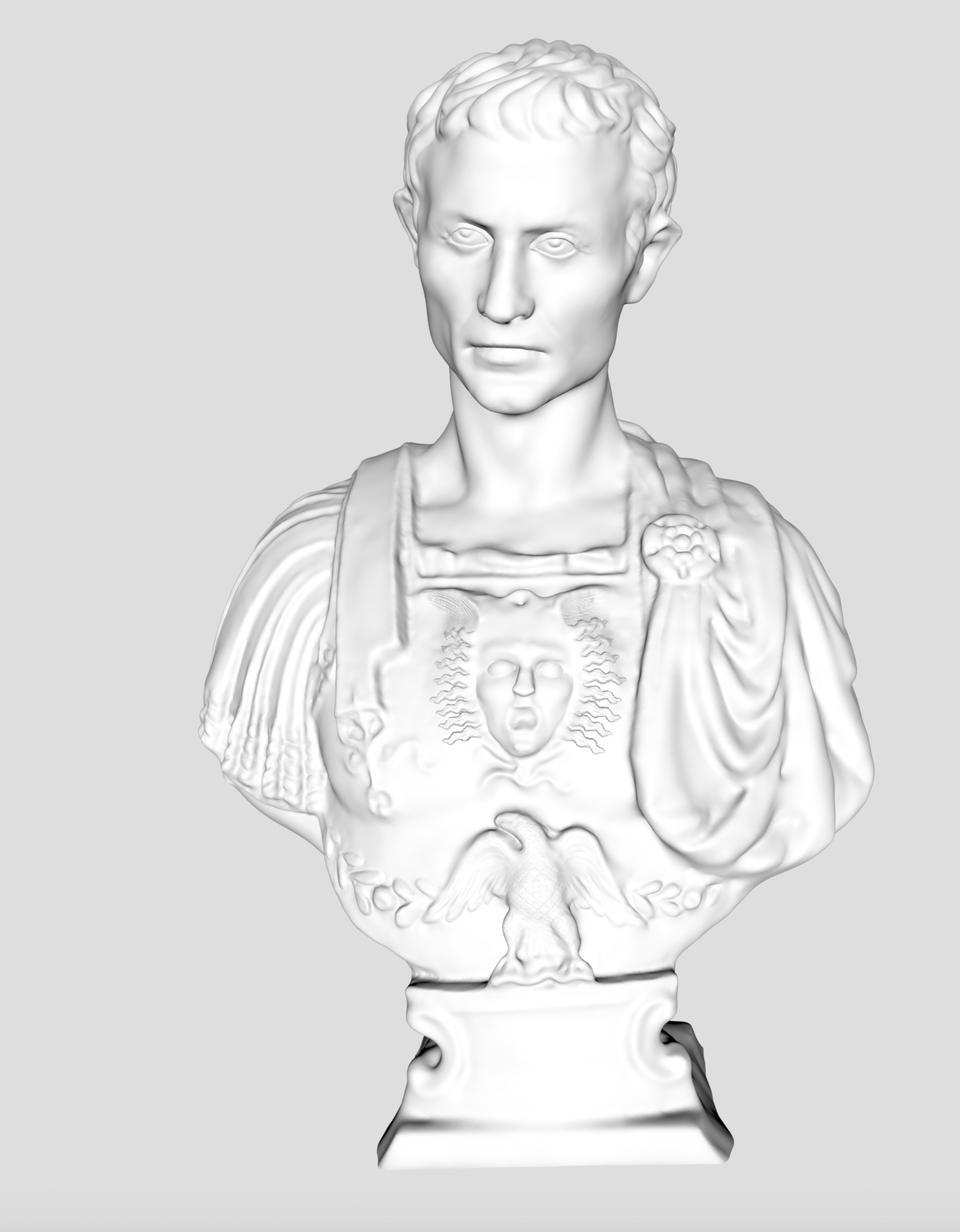 Scan the World hasn't limited its mandate to just artifacts and artworks kept in museums: among its models you'll also find large scale pieces of public sculpture like the Statue of Liberty and even beloved buildings like Big Ben. This conjures up the tantalizing vision of each of us one day becoming empowered to 3D-print our very own London, complete with not just a British Museum but all the objects, each of which tells part of humanity's story, inside it.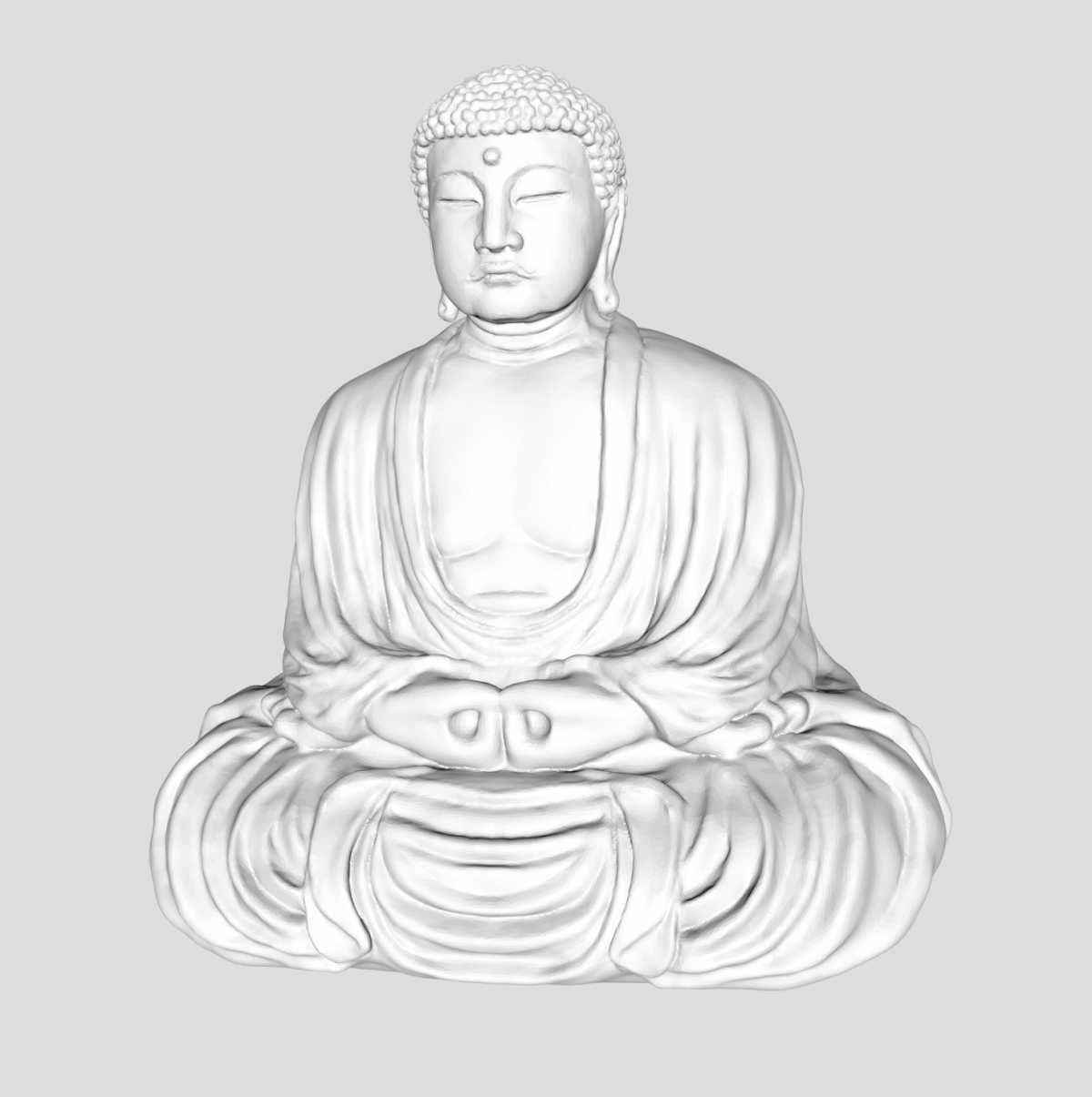 As much of a technological marvel as it may represent, printing out a Venus de Milo or a David or a Leaning Tower of Pisa or a Moai head at home can't, of course, compare to making the trip to see the genuine article, especially with the kind of 3D printers now available to consumers. But as recent technological history has shown us, the most amazing developments tend to come out of the decentralized efforts of countless enthusiasts — just the kind of community powering Scan the World. The great achievements of the future have to start somewhere, and they might as well start by paying tribute to the greatest achievements of the past.
Related Content:
The British Museum Creates 3D Models of the Rosetta Stone & 200+ Other Historic Artifacts: Download or View in Virtual Reality
The British Museum Is Now Open To Everyone: Take a Virtual Tour and See 4,737 Artifacts, Including the Rosetta Stone
Artists Put Online 3D, High Resolution Scans of 3,000-Year-Old Nefertiti Bust (and Controversy Ensues)
The Complete History of the World (and Human Creativity) in 100 Objects
Based in Seoul, Colin Marshall writes and broadcasts on cities and culture. He's at work on the book The Stateless City: a Walk through 21st-Century Los Angeles, the video series The City in Cinema, the crowdfunded journalism project Where Is the City of the Future?, and the Los Angeles Review of Books' Korea Blog. Follow him on Twitter at @colinmarshall or on Facebook.