Literature and butterflies are the two sweetest passions known to man. – Vladimir Nabokov
A 1941 family road trip along Route 66 planted the seeds for Vladimir Nabokov's novel Lolita.
It also enriched the American Museum of Natural History's butterfly collection by some 300 North American specimens.
The author, an avid amateur lepidopterist, indulged his hobby along the way, depositing butterflies collected on this and other trips in glassine envelopes labeled with the name of the towns where the creatures encountered his net. Upon his return, he decided to donate most of his haul to the museum's Lepidoptera collection, where he was as an eager volunteer.
Years later, Suzanne Rab Green, a Tiger Moth specialist and assistant curator at the museum, uncovered Nabokov's specimens packed in a vintage White Owl cigar box.
Recognizing that this collection had literary value as well as scientific, Green decided to sort it by location rather than species, preserving the carefully hand-lettered envelopes along with the fragile wings and thoraxes.
Using Google Earth, she retraced Nabokov's 3-week journey for the museum's Shelf Life series, digitally pinning his finds alongside vintage postcards of Gettysburg, Yosemite National Park, and the Grande Tourist Lodge in Dallas, Texas—all fertile collection sites, at least in 1941.
Butterflies remained a lifelong obsession for the author. He served for six years as curator of Harvard's Museum of Comparative Zoology's Lepidoptera wing and developed an evolutionary theory related to his study of the Polyommatus blues Green mentions in the 360° video above. (Be aware, the 360° feature will not work in Safari).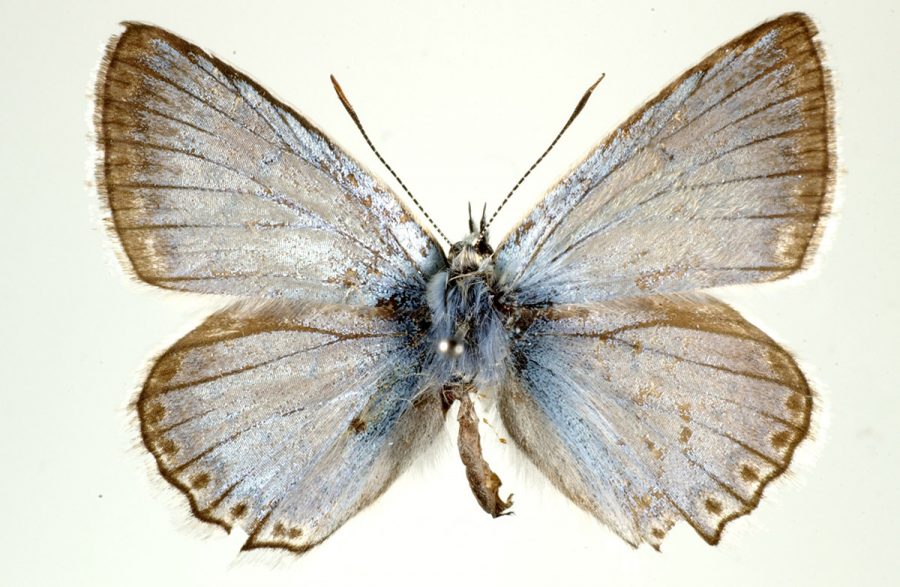 He also wooed his wife, Vera, by making charming and keenly observed drawings of butterflies for her.
An avowed enemy of symbols and allegory, Nabokov prevented butterflies from occupying too significant a role in his fictional oeuvre, though he gushed unabashedly in his memoir, Speak, Memory:
Let me also evoke the hawkmoths, the jets of my boyhood! Colors would die a long death on June evenings. The lilac shrubs in full bloom before which I stood, net in hand, displayed clusters of a fluffy gray in the dark—the ghost of purple. A moist young moon hung above the mist of a neighboring meadow. In many a garden have I stood thus in later years—in Athens, Antibes, Atlanta—but never have I waited with such a keen desire as before those darkening lilacs. And suddenly it would come, the low buzz passing from flower to flower, the vibrational halo around the streamlined body of an olive and pink Hummingbird moth poised in the air above the corolla into which it had dipped its long tongue…. Through the gusty blackness, one's lantern would illumine the stickily glistening furrows of the bark and two or three large moths upon it imbibing the sweets, their nervous wings half open butterfly fashion, the lower ones exhibiting their incredible crimson silk from beneath the lichen-gray primaries. "Catocala adultera!" I would triumphantly shriek in the direction of the lighted windows of the house as I stumbled home to show my captures to my father.
Despite the author's stated distaste for overt symbolism, a few butterflies did manage to flutter onto the pages of his best known work, resulting in at least one thesis papers that makes a case for Lolita as butterfly—irresistible, beautiful, easily ensnared….
Did I ever mention that her bare arm bore the 8 of vaccination? That I loved her hopelessly? That she was only fourteen? An inquisitive butterfly passed, dipping, between us.
– Lolita, Vladimir Nabokov, 1955
Track Nabokov's cross-country butterfly collecting trip, courtesy of the American Museum of Natural History, here.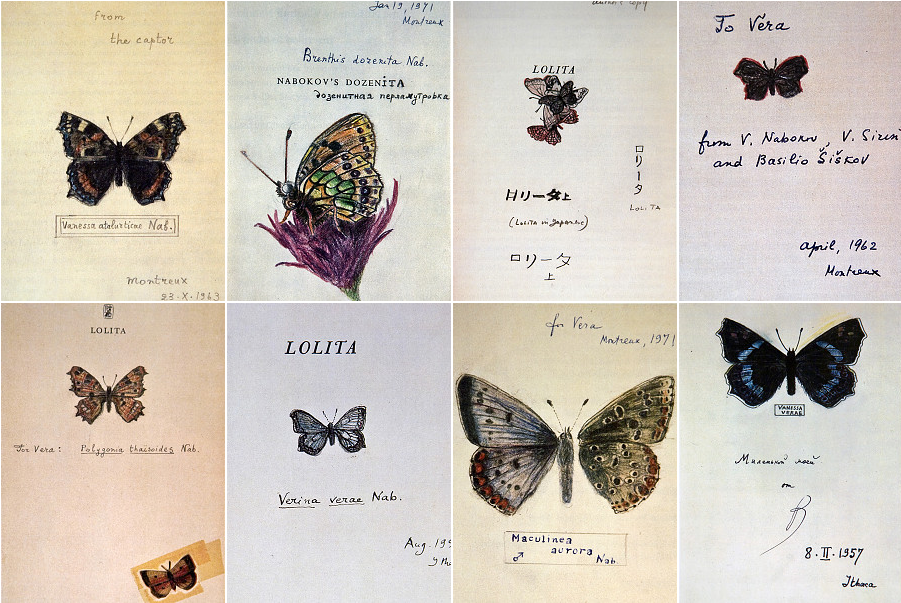 Related Content:
Vladimir Nabokov's Delightful Butterfly Drawings
Vladimir Nabokov Names the Greatest (and Most Overrated) Novels of the 20th Century
Take Vladimir Nabokov's Quiz to See If You're a Good Reader–The Same One He Gave to His Students
Vladimir Nabokov (Channelled by Christopher Plummer) Teaches Kafka at Cornell
Ayun Halliday is an author, illustrator, theater maker and Chief Primatologist of the East Village Inky zine.  Follow her @AyunHalliday.