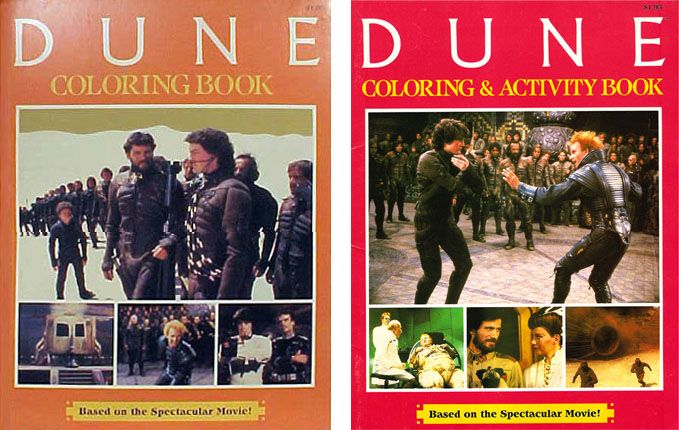 David Lynch's Dune, the $40 million cinematic spectacle based on Frank Herbert's science-fiction epic, faced more than its fair share of challenges: Lynch's lack of artistic control, elaborate but not quite successful special effects, source material so unsuited to feature-film adaptation that audiences had to read glossaries before the first screenings. In an attempt to get ahead of bad buzz, the massive advertising and merchandising blitz had begun well before the movie's Christmas 1984 release, but none of its flaks seemed to understand the enterprise of Dune any better than most of those viewers did.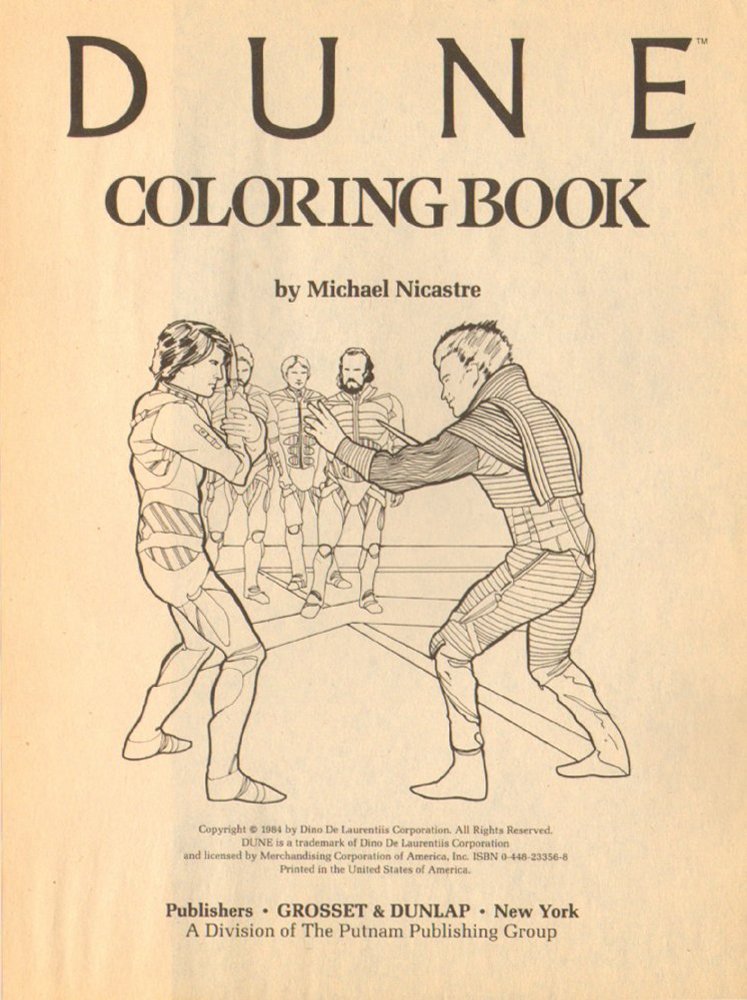 Case in point: the Dune coloring and activity books, evidence that, as Comics Alliance's Jason Michelitch writes, "what Universal Pictures wanted was a Star Wars of their very own — a whiz-bang space adventure for eight-year-olds that they could merchandise the heck out of to the wide-eyed kids that just a year previous had wheedled their parents into buying plush ewok dolls and toy lightsabers. Instead, Lynch and producer Dino De Laurentis provided them with a dark epic actually fit for consumption by thinking adults. Imagine their chagrin."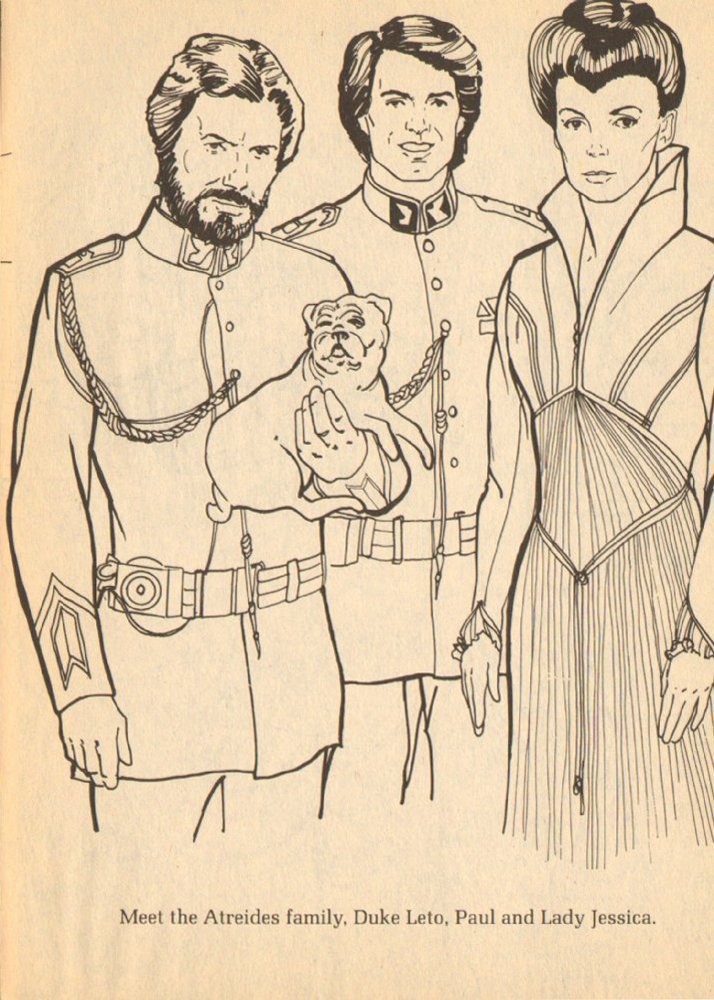 Meredith Yanos at Coilhouse offers a more detailed writeup of the hours of fun on offer in these tonally bizarre books: "First, there's the Dune Coloring Book, 44 pages of lurid scenes featuring conspiratorial characters from the film. Then there's the Dune Activity Book. 60 pages of puzzles and games, mazes and more pictures for coloring," including a recipe for "No-Bake Spice Cookies" that substitutes common cinnamon for Dune's Spice, a  "wacky awareness spectrum narcotic that controls the universe." Other volumes contain Dune-themed paper dolls, Dune-themed word puzzles, and even Dune-themed math problems.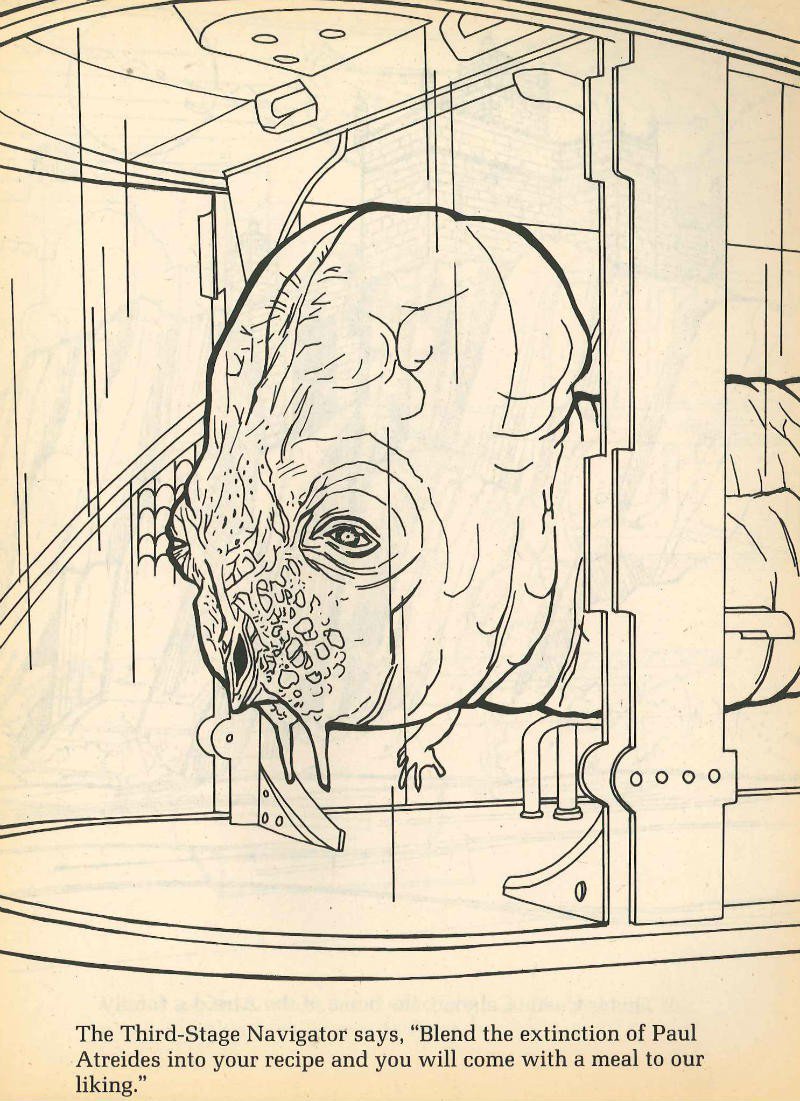 Though Dune remains primarily remembered as one of the worst flops in cinema history (and even Lynch himself usually refuses to discuss it), a few fans have also come to its defense over the past 32 years. Some of them have no doubt wanted to pass this revisionist appreciation down to their children, a task the Dune coloring and activity books may (or may not) make easier. If you buy them on Amazon, you'll have to pay between $45 and $75 each — nothing compared to the cost of anything in the actual production of Dune, of course, but still, you may want to keep an eye on eBay instead.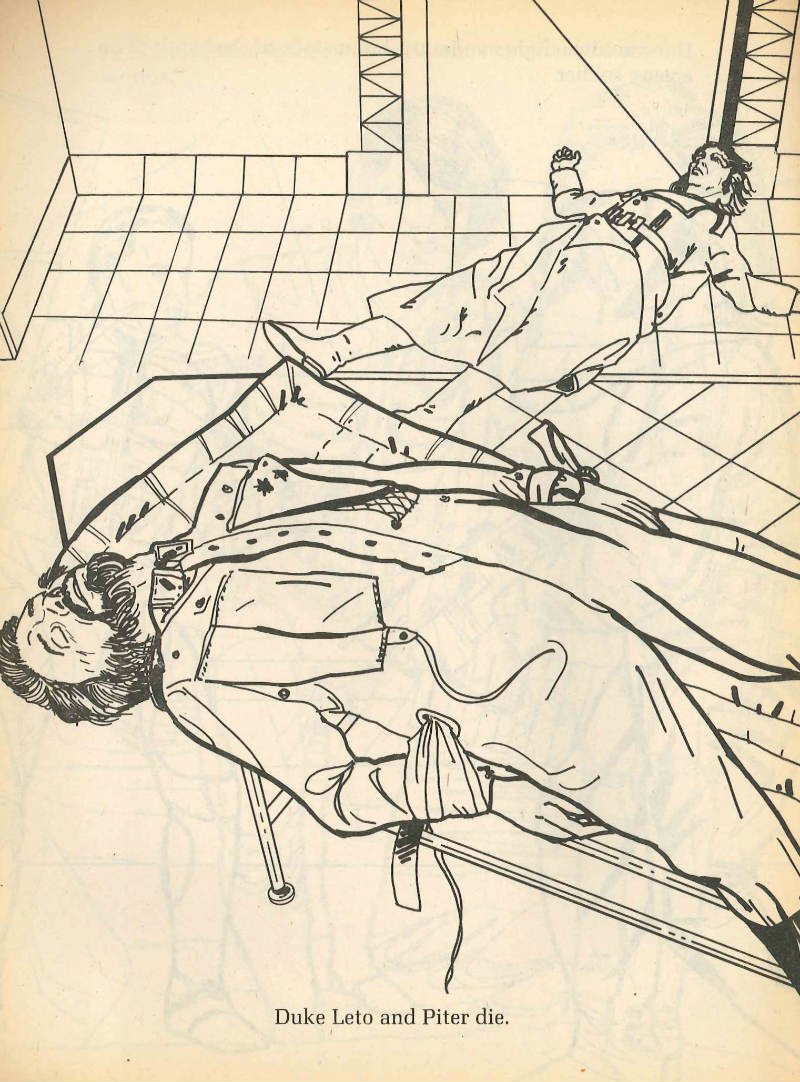 Related Content:
The Glossary Universal Studios Gave Out to the First Audiences of David Lynch's Dune (1984)
The 14-Hour Epic Film, Dune, That Alejandro Jodorowsky, Pink Floyd, Salvador Dalí, Moebius, Orson Welles & Mick Jagger Never Made
Howard Johnson's Presents a Children's Menu Featuring Kubrick's 2001: A Space Odyssey (1968)
Free Coloring Books from World-Class Libraries & Museums: The Met, New York Public Library, Smithsonian & More
Based in Seoul, Colin Marshall writes and broadcasts on cities and culture. He's at work on the book The Stateless City: a Walk through 21st-Century Los Angeles, the video series The City in Cinema, the crowdfunded journalism project Where Is the City of the Future?, and the Los Angeles Review of Books' Korea Blog. Follow him on Twitter at @colinmarshall or on Facebook.