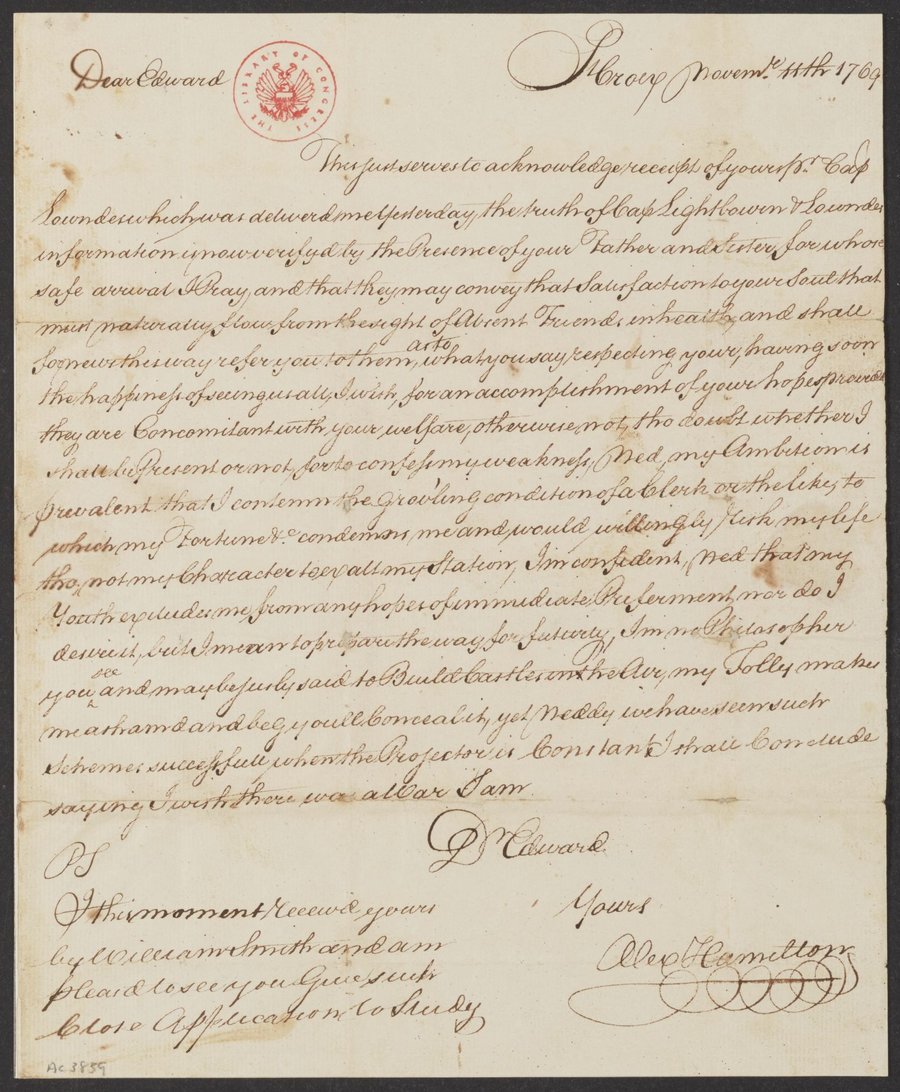 Remem­ber when bloody, bloody Andrew Jack­son seemed like a shoe in for Best Sepul­chral His­tor­i­cal Fig­ure Brought Back to Life by an Amer­i­can Musi­cal?
Alas for the 7th Pres­i­dent, a lit­tle jug­ger­naut called Hamil­ton came along, and just like that, it was the first Trea­sury Sec­re­tary and author of the Fed­er­al­ist Papers who had a fan base on the order of Beat­le­ma­nia.
Teach­ers, his­to­ri­ans, and librar­i­ans thrilled to reports of kids singing along with the Hamil­ton sound­track. Play­wright and orig­i­nal star Lin-Manuel Miran­da's clever rap lyrics ensured that young Hamil­fans (and their par­ents, who report­ed­ly were nev­er allowed to lis­ten to any­thing else in the car) would become well versed in their favorite found­ing father's per­son­al and pro­fes­sion­al his­to­ry.
Out of town vis­i­tors who spend upwards of a month's gro­cery bud­get for Broad­way tick­ets vol­un­tar­i­ly side trip way uptown to tour Hamil­ton Grange. The insa­tiable self­ie imper­a­tive dri­ves them to Cen­tral Park and Muse­um of the City of New York in search of larg­er than life sculp­tures. They take the PATH train to Wee­hawken to pay their respects in the spot where Hamil­ton was felled by Aaron Burr…
Hamil­ton mer­chan­dise, need­less to say, is sell­ing briskly. Books, t‑shirts, jew­el­ry, bob­ble heads com­mem­o­ra­tive mugs…
The Library of Con­gress is not out to cash in on this cul­tur­al moment in the mon­e­tary sense. But "giv­en the increased inter­est in Hamil­ton," says Julie Miller, a cura­tor of ear­ly Amer­i­can man­u­scripts, it's no acci­dent that the Library has tak­en pains to dig­i­tize 12,000 Hamil­ton doc­u­ments and make them avail­able on the web. The col­lec­tion includes speech­es, a draft of the Reynolds Pam­phlet, finan­cial accounts, school exer­cis­es and cor­re­spon­dence, both per­son­al and pub­lic, encom­pass­ing such mar­quee names as John Adams, Thomas Jef­fer­son, the Mar­quis de Lafayette, and George Wash­ing­ton.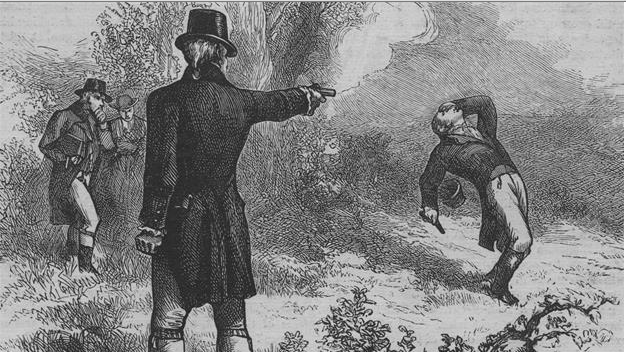 One need not be a musi­cal the­ater fan to appre­ci­ate the emo­tion of the let­ter he wrote to his wife, Eliz­a­beth Schuyler, on the eve of his fate­ful duel with Aaron Burr:
I need not tell you of the pangs I feel, from the idea of quit­ting you and expos­ing you to the anguish which I know you would feel.… Adieu best of wives and best of Women. Embrace all my dar­ling Chil­dren for me.
Explore the Library of Con­gress' Hamil­ton col­lec­tion here.
And enter the online lot­tery for $10 Hamil­ton tick­ets because, hey, somebody's got to win.
Relat­ed Con­tent:
Dis­cov­er Thomas Jefferson's Cut-and-Paste Ver­sion of the Bible, and Read the Curi­ous Edi­tion Online
Watch a Wit­ty, Grit­ty, Hard­boiled Retelling of the Famous Aaron Burr-Alexan­der Hamil­ton Duel
"Alexan­der Hamil­ton" Per­formed with Amer­i­can Sign Lan­guage
Ayun Hal­l­i­day is an author, illus­tra­tor, the­ater mak­er and Chief Pri­ma­tol­o­gist of the East Vil­lage Inky zine. Fol­low her @AyunHalliday.