The first rule of Horsing Around Club is: You do not talk about Horsing Around Club.  ― Chuck Palahniuk, Fight Club for Kids
Retooling a popular show, film, or comic to feature younger versions of the characters, their personalities and relationships virtually unchanged, can be a serious, if cynical source of income for the original creators.
The Muppets, Archie, Sherlock Holmes, and James Bond have all given birth to spin-off babies.
So why not author Chuck Palahniuk?
Perhaps because spin-off babies are designed to gently ensnare a new and younger audience, and Palahniuk, whose 2002 novel Lullaby hinged on a nursery rhyme that kills children in their cribs, is unlikely to file down the dark, twisted edges that have won him a cult following.
That said, his most recent title is formatted as a coloring book, with another due to drop later this fall.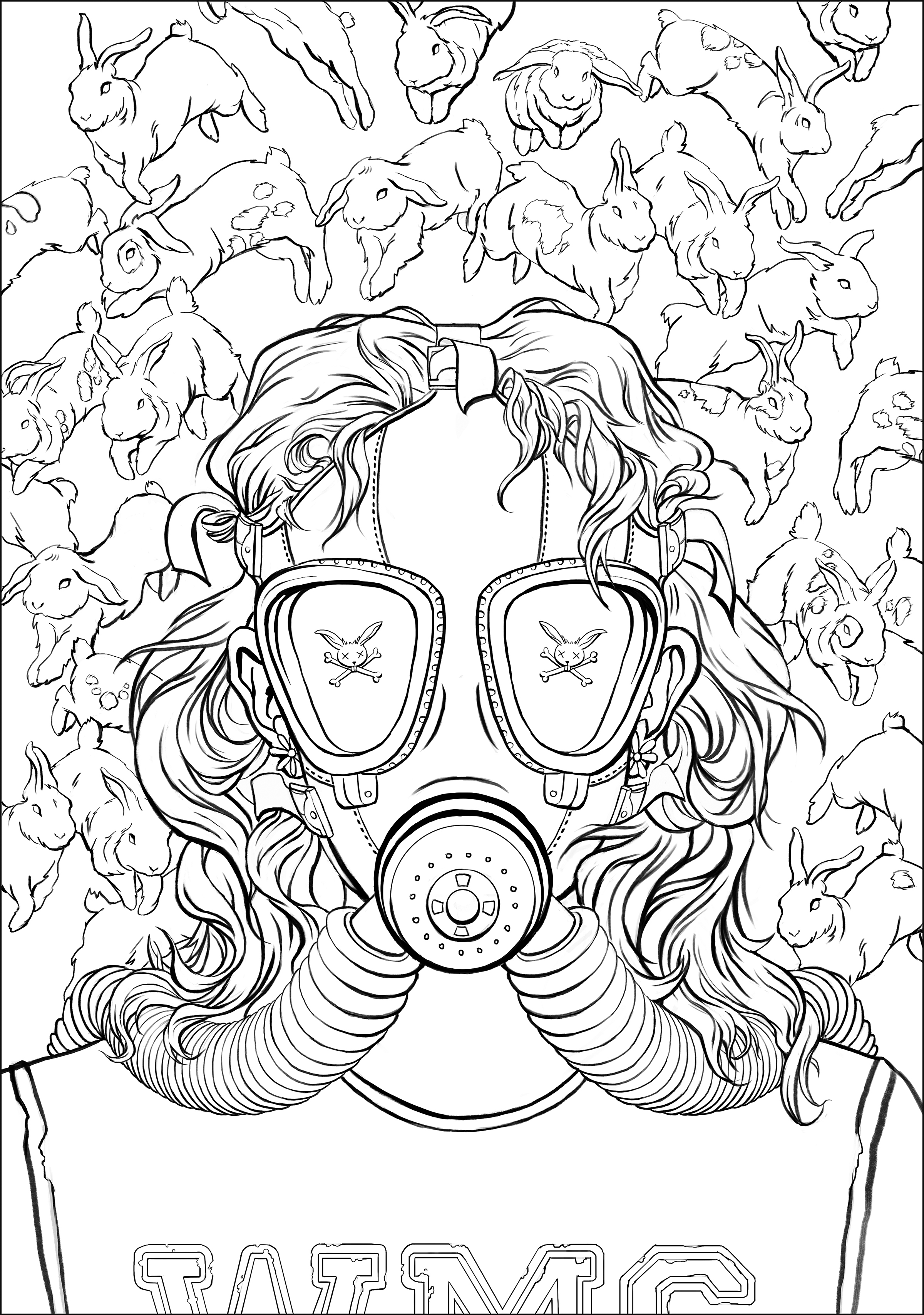 The same spirit of mischief drives Fight Club for Kids, which mercifully will not be hitting the children's section of your local bookstore in time for the upcoming holiday season (or ever).
Much like Tyler Durden, Palahniuk's most infamous creation, this title is but a figment, existing only in the above video, where it is read by its putative author.
If you think Samuel L. Jackson's narration of Go the F**k to Sleep—which can actually be purchased in book form—represents the height of adult readers running off the rails, you ain't heard nothing yet:
The horseplay would go on until it was done

And everyone who did it would always have fun
Especially the Boy Who Had No Name
Who once just, like, beat this dude, who was actually Jared Leto in the movie, which was so fuckin' cool and intense, and he's just pummeling this guy and of course, being Jared Leto, he was essentially a model, but when our guy is done with him, he's just this purple, bloated, chewed up bubblegum-looking motherfucker covered in blood, head to toe!
(The second rule of Horsing Around Club is: You DO NOT TALK ABOUT HORSING AROUND CLUB!)
Find more printable Chuck Palahniuk coloring pages here.
via Mashable
Related Content:
What Are the Most Stolen Books? Bookstore Lists Feature Works by Murakami, Bukowski, Burroughs, Vonnegut, Kerouac & Palahniuk
David Foster Wallace's Famous Commencement Speech "This is Water" Visualized in a Short Film
Ayun Halliday is an author, illustrator, theater maker and Chief Primatologist of the East Village Inky zine.  Follow her @AyunHalliday.