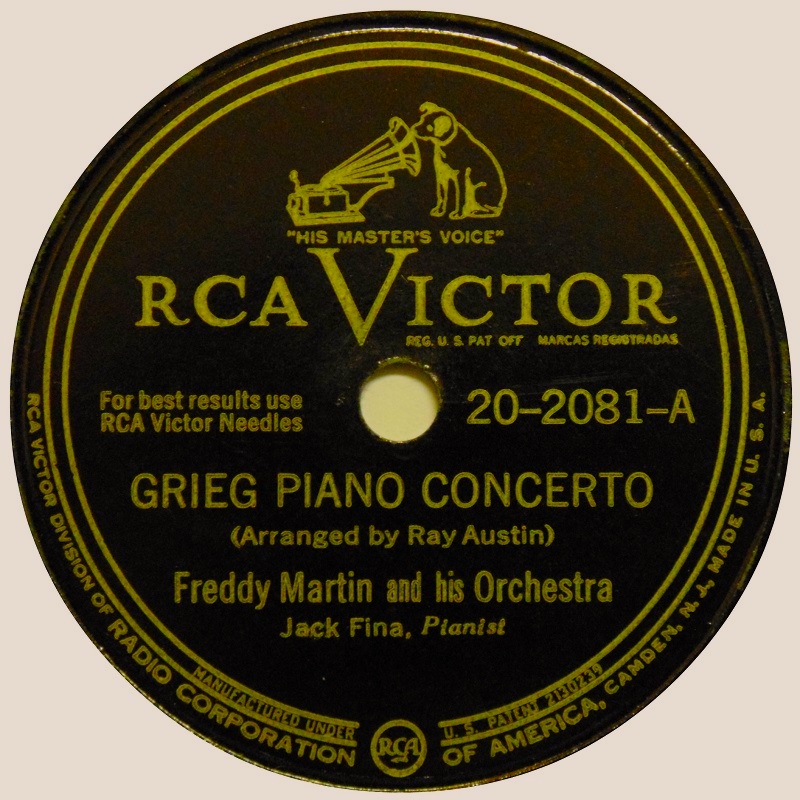 It may be a great irony that our age of cultural destruction and—many would argue—decline also happens to be a golden age of preservation, thanks to the very new media and big data forces credited with dumbing things down. We spend ample time contemplating the losses; archival initiatives like The Great 78 Project, like so many others we regularly feature here, should give us reasons to celebrate.
In a post this past August, we outlined the goals and methods of the project. Centralized at the Internet Archive—that magnanimous citizens' repository of digitized texts, recordings, films, etc.—the project contains several thousand carefully preserved 78rpm recordings, which document the distinctive sounds of the early 20th century from 1898 to the late-1950s.
Thanks to partners like preservation company George Blood, L.P. and the ARChive of Contemporary Music, we can hear many thousands of records from artists both famous and obscure in the original sound of the first mass-produced consumer audio format.
Just a few days ago, the Internet Archive announced that they would be joined in the endeavor by the Boston Public Library, who, writes Wendy Hanamura, "will digitize, preserve" and make available to the public "hundreds of thousands of audio recordings in a variety of historical formats," including not only 78s, but also LP's and Thomas Edison's first recording medium, the wax cylinder. "These recordings have never been circulated and were in storage for several decades, uncatalogued and inaccessible to the public."
The process, notes WBUR, "could take a few years," given the sizable bulk of the collection and the meticulous methods of the Internet Archive's technicians, who labor to preserve the condition of the often fragile materials, and to produce a number of different versions, "from remastered to raw." The object, says Boston Public Library president David Leonard, is to "produce recordings in a way that's interesting to the casual listener as well as to the hard-core music listener in the research business."
Thus far, only two recordings from BPL's extensive collections have become available—a 1938 recording called "Please Pass the Biscuits, Pappy (I Like Mountain Music)" by W. Lee O'Daniel and His Hillbilly Boys and Edvard Grieg's only piano concerto, recorded by Freddy Martin and His Orchestra in 1947. Even in this tiny sampling, you can see the range of material the archive will feature, consistent with the tremendous variety the Great 78 Project already contains.
While we can count it as a great gain to have free and open access to this historic vault of recorded audio, it is also the case that digital archiving has become an urgent bulwark against total loss. Current recording formats instantly spawn innumerable copies of themselves. The physical media of the past existed in finite numbers and are subject to total erasure with time. "The simple fact of the matter," archivist George Blood tells the BPL, "is most audiovisual recordings will be lost. These 78s are disappearing left and right. It is important that we do a good job preserving what we can get to, because there won't be a second chance."
Related Content:
25,000+ 78RPM Records Now Professionally Digitized & Streaming Online: A Treasure Trove of Early 20th Century Music
The British Library's "Sounds" Archive Presents 80,000 Free Audio Recordings: World & Classical Music, Interviews, Nature Sounds & More
BBC Launches World Music Archive
Josh Jones is a writer and musician based in Durham, NC. Follow him at @jdmagness