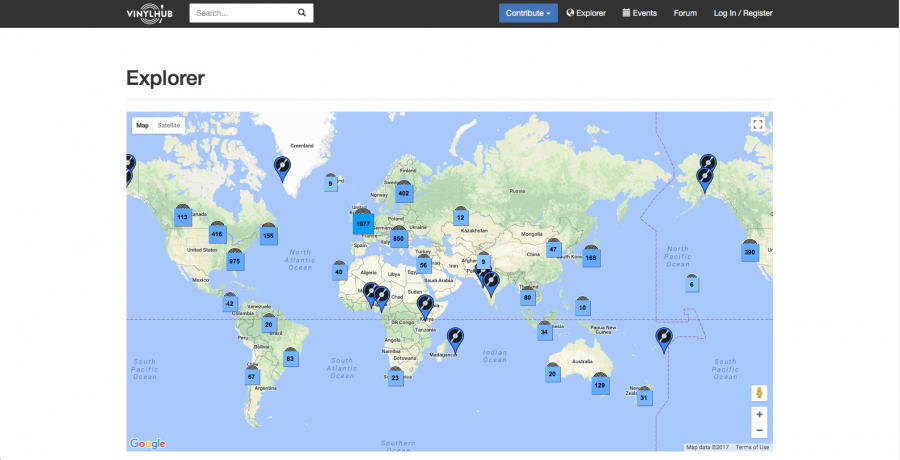 Arriving in a new city usually means finding the nearest decent grocery, pharmacy, coffee shop, bookstore, laundry, etc. And before nearly every musical whim could be satisfied with a few clicks, it also meant for many people finding the nearest record store. Even the local strip mall chain might hold a surprise or two. But the true finds appeared among the small proprietors, merchandisers of dusty LPs in wooden bins and keepers of local music scene lore. Entering a well-curated music shop can feel like walking into a medieval apothecary. Whatever ails you, you're sure to find a remedy here. If it doesn't work, there remains a certain magic in the transaction. We continue to believe in music even when it lets us down.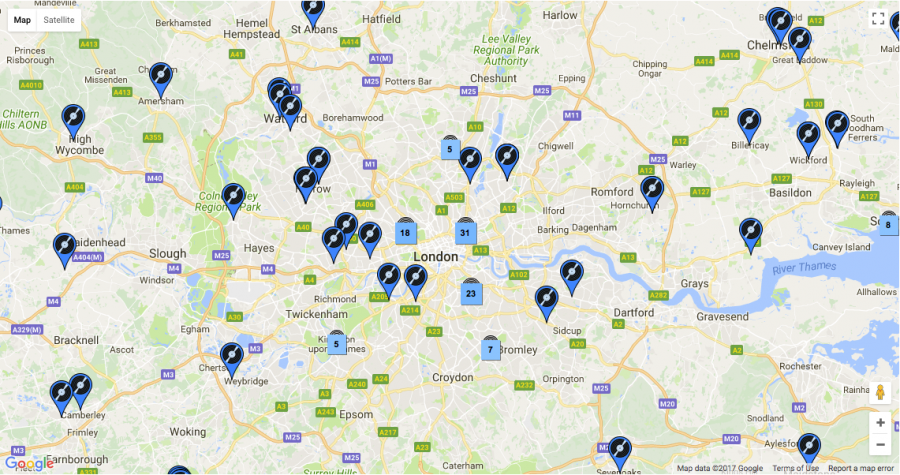 But have we lost faith in the record shop? I hope not. Online streaming and buying has the regrettable effect of flattening everything into the same two dimensions without the aura of physical media and the musical paraphernalia we find in real life stores. Should you be among the unlucky who lack a local music store, fear not.
You can recover the romance by traveling to any one of the thousands of shops worldwide that are catalogued and mapped on VinylHub, a crowd-sourced "endeavor," Ron Kretsch writes at Dangerous Minds, "to create an interactive map of every brick-and-mortar record store on Earth, a perfect resource for the world-traveling vinyl obsessive."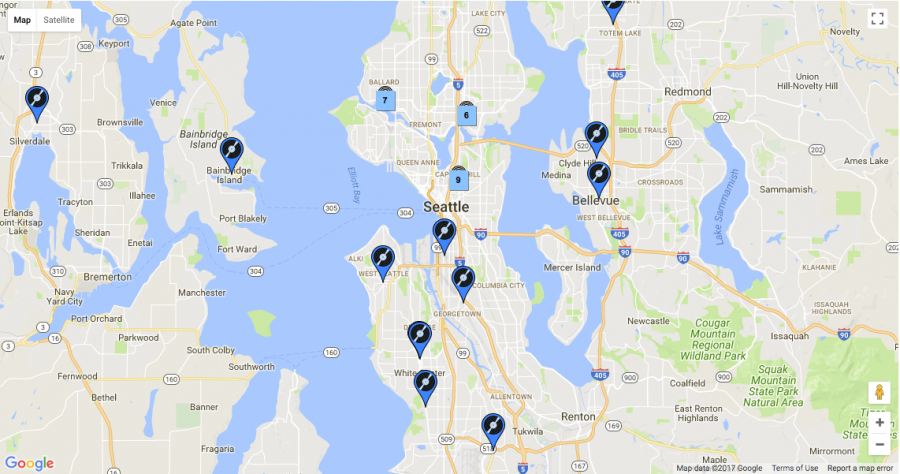 Brought to us by masterminds behind Discogs and their similar spin-off online catalogs for books, movies, etc., this project might get us out of our chairs—maybe even out of the country—and into new places to dig through the crates. But even if we're not inclined to leave the house, VinylHub offers a wealth of fascinating information. "The single city with the largest density of shops," we learn, "is Tokyo," though "had you asked me," Kretsch writes, "I'd have probably said London." I'd have guessed New York, which comes in at a surprising 7th place.
The most remote record store on Earth is a cluster of CD stalls above a produce market in the tiny Pacific Island Kingdom of Tonga, but Vinyl Run, located on the tiny Indian Ocean island of Réunion, sure looks like a contender. The northernmost is in Alta, Norway; the southernmost is in Invercargill, New Zealand.

The UK is currently second in number of shops by country: 537, with .8443 shops per 100,000 inhabitants. The United States at number one has almost triple that number, but also over five times the population. These figures are provisional. Much of the world remains uncharted—at least as far as record shops are concerned—and Discogs members continue to submit new entries. Should you find a blank spot on the map that needs a little record icon, you can join for free and contribute to the VinylHub community. While there's nothing like a trip to a new music store, even if you're only in it for the data, you'll find much here to inspire.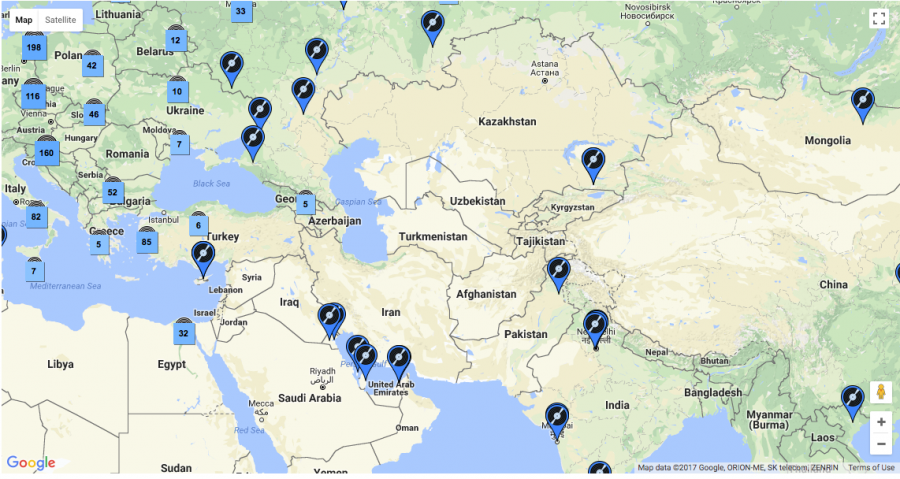 Over at the Discogs blog, we learn several more facts, such as the two shops that are farthest apart (Madrid's Citadel Records and Star Second-Hand Book-Music in Palmerston North, New Zealand: 19,978 km) and the location of that most remote shop (the market in Nuku'alofa in Tonga, address: "Upstairs of wet market"). VinylHub's "Explorer" map utilizes Google Maps features to give you unlimited access to every region in the world. Zoom in to see the numbers by city and the individual locations of each and every shop in the database. You can even find record stores listed in Pyongyang—or rather record sections of several hotel bookshops. I wouldn't necessarily recommend making the trip, but it's interesting to imagine what odd treasures we might find there—or at any of the other several thousand shops from around the world.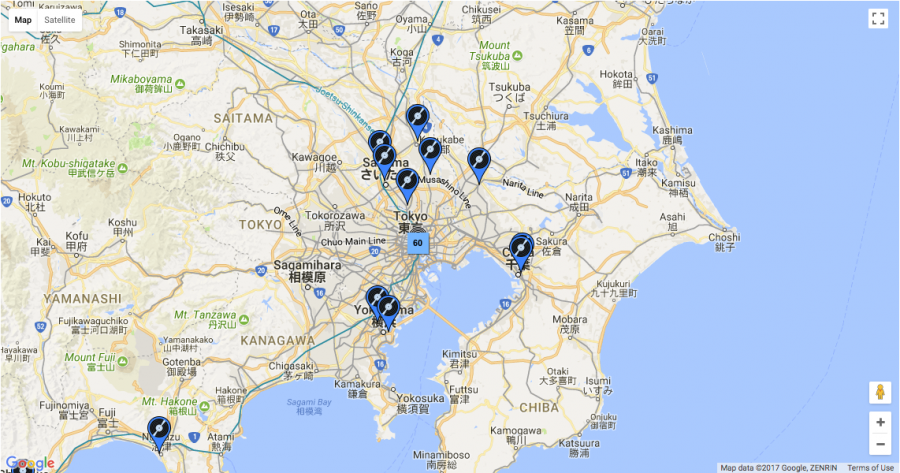 Related Content:
25,000+ 78RPM Records Now Professionally Digitized & Streaming Online: A Treasure Trove of Early 20th Century Music
You Can Have Your Ashes Turned Into a Playable Vinyl Record, When Your Day Comes
How Vinyl Records Are Made: A Primer from 1956
Josh Jones is a writer and musician based in Durham, NC. Follow him at @jdmagness